At the conclusion of a very successful UK tour to promote their new album 'Cognitive Dissidents', Ruth Rae caught up with Harlow punks Newtown Neurotics to talk about the album, touring, and of course politics!
Newtown Neurotics– Steve Drewett (guitar and vocals) Adam Smith (bass and vocals) and Simon Lomond (Drums and vocals)- have had a fantastic (and busy) 12 months with the release of a new album and a UK tour. We wanted to find out how they are reflecting on a big year for the band.
Are you happy with the reception to 'Cognitive Dissidents'?
Steve: "Yes we are, but there was a bit of an aberration in the reviews, in that most reviews compared our new album to our first one from 1983 ('Beggars Can Be Choosers'), which is unfair really, considering we're much older and how many years have rolled by!
There's been a gap in information where reviewers don't realise we released several albums, including 'Repercussions' (1985), 'Is Your Washroom Breeding Bolsheviks' (1988) and a live album 'Kickstarting a Backfiring Nation' (1986), so there's been this huge gulf. They've said "This isn't so loud, or it's less punk-ish'" but they're not seeing the progression. Overall though it's been good."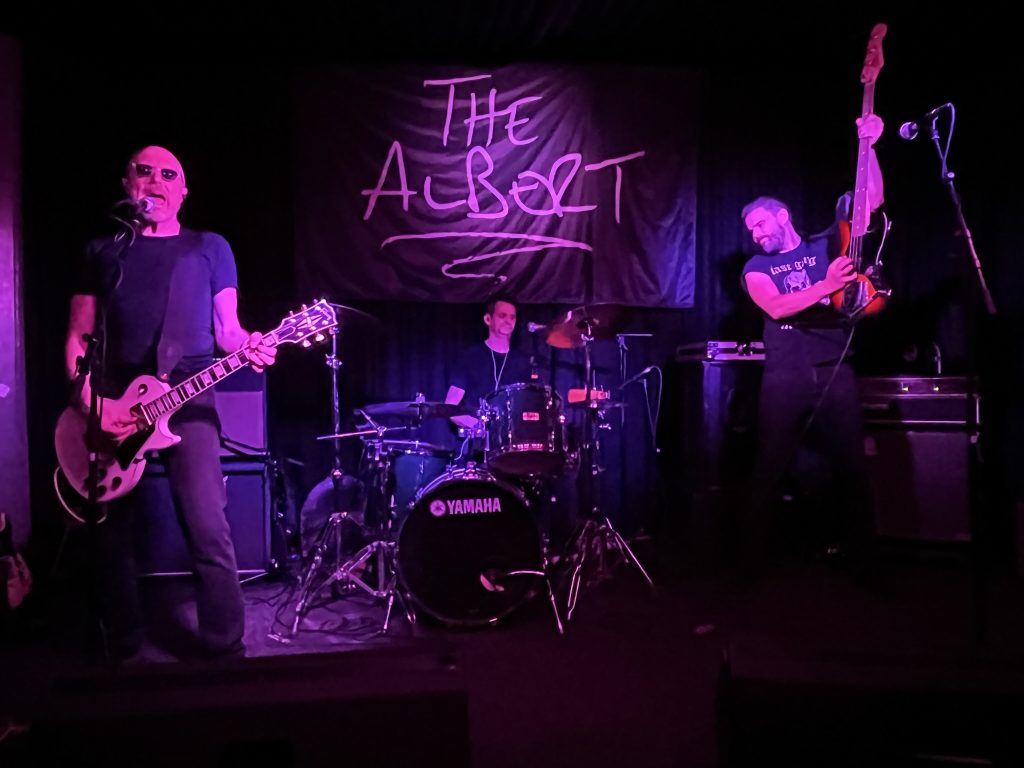 How about your tour dates? How have they been?
Simon: "The tour has been good, well received! It's been really good to just get back out there – we went to Scotland for the first time, new territory for us, and they said "What took you so long?" Generally it's been brilliant, as a group it's been good to be together, to do what we do, and it's supported the album.

When we were making the album during lockdown, we were aware that it wasn't what people would associate with the P word – Punk – but looking into it, we wondered if we had to be that square peg fitting into the square hole? And we decided that we would NOT be that band, and we would do what we wanted to do! Fortunately, most people got it, understood what we were doing and understood the progression.
The lyrical content is still challenging everyday issues, so there's that consistency, but musically it was a slight departure. We recorded it in a basement with Sean Read (Dexys, Manic Street Preachers) producing. He put his interpretation of what we were doing into it as well, and I have to say, we're all incredibly proud of it – I personally think it's the best thing we've ever done!"
And as well as committing the songs to record, there's also the live sphere to test run them in. How have the new songs been received live?
Adam: "The new songs have been going down really well in the set. It's always a worry that when you introduce new material, people go to the bar or the toilet, but that hasn't been happening thankfully! For me, I've been playing in the band for 15+ years now, and it's always to honour Colin Dredd (original bassist, who sadly passed away in 2015) which I'm proud to do. Now having these new songs which I've recorded adds validity for me to play the new songs alongside the older ones. They've been going down really well – people have taken to them live as well as on the record."
What are your plans for 2023? I know you're intending to release the band documentary 'Kick Out!'
Steve: "The documentary is our next focus. We're hoping to release it around March/ April, after being delayed by the pandemic, which struck just as we were premiering it! Since then, the content has changed – the way it ended before is different from how it'll be ending this time.
"I'm still writing and playing around with song ideas, and we do have some overspill from the last album, so we'll definitely be looking into that. When we have a definite date for the documentary, we'll be getting around the country as far as possible to promote that, so next year's going to be quite a big one!"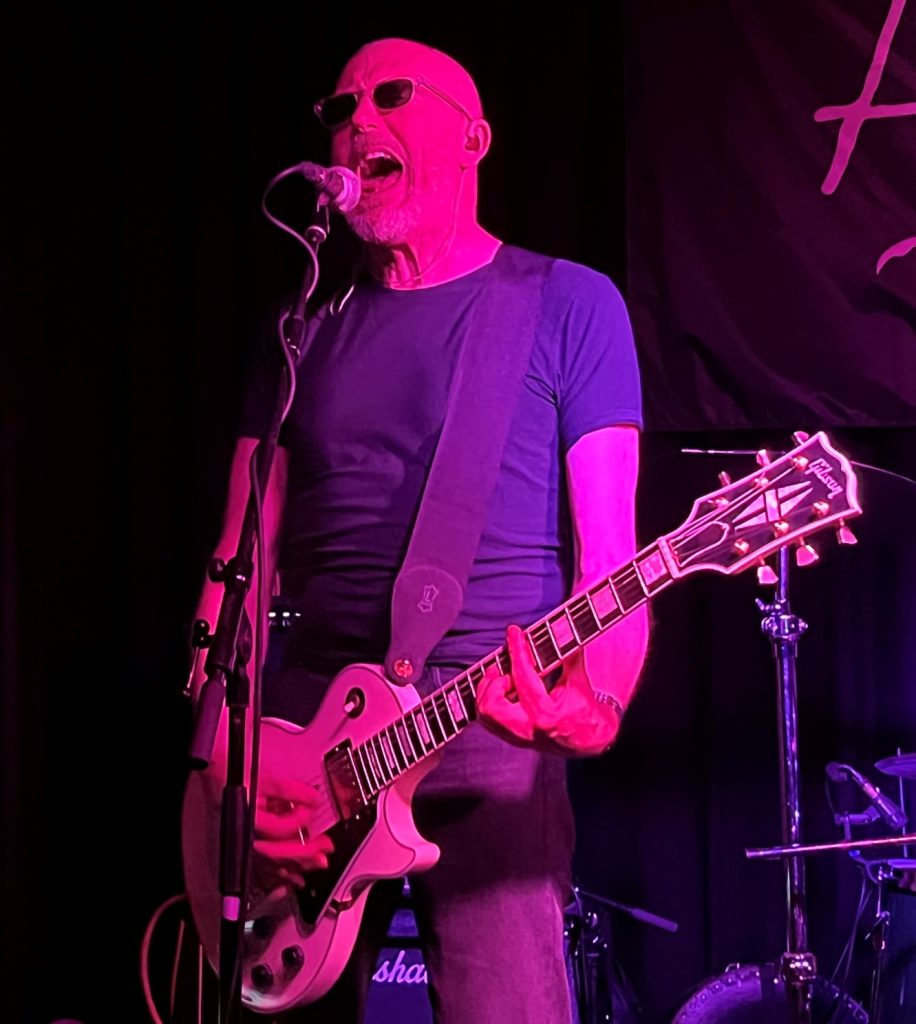 Tell me about the band's journey from the early 1980s?
Steve: "Back in the 80s, we had our creative power, and we could get releases, but outside that we never really had the infrastructure to take what we'd created and bring it to a wider audience. There was no internet or social media, everything relied on getting exposure by being on the television."
Simon: "There were also the fanzines, which were the equivalent of what we do these days!"
Steve: "But it took us only so far, and we'd been playing for a long time, but we needed a break so it ended in '88. When we started again we weren't playing any new material, because everyone said that our songs from the 80s were still so bang on.
Then the world changed even more, with Covid, Trump, Johnson, social media trolls, so it was obvious to me that we needed to do something to reflect the now and not the 80s. The resonance that we feel was happening around us as the material was being written, recorded and released has taken us from being an 80s punk band to a now band.
'Climate Emergency' was released on the same day as the first National Emergency Alert that went out across Britain – that sort of timing people would kill for! We're a NOW band, we're talking about now and writing music and lyrics that reflect what's happening around us."
Your songs from 40 years ago, such as 'When The Oil Runs Out' have very much come to happen – it seems like nobody is listening, yet you still find the motivation to put the message across, such as in 'Climate Emergency' – how do you keep the faith that one day things will change?
Steve: "That's a very good question! I suppose that whenever we have cause to pause and think about that, the question then is, if you're not going to do that, what are you going to do? Because rolling over and letting it all happen isn't an option. We are like everyone else affected greatly by what's been happening – its fingers reach into every element of our lives, so we have an opportunity, instead of shouting at the TV, or getting angry with a group of people in a pub, we get an opportunity to have our say.
It can't be understated that when you're dealing with media of the establishment, all the right-wing papers and the right-wing voices online, there isn't a lot of opportunity for people to hear an alternative view. As ever, with any fight back or revolution around the world, music and culture play an important part in fighting back. You can see how important it is by the way that right-wing ideologues will clamp down on culture. So you can see what we do is important!"
"The added thing on this from when we first started is that we've gone through that journey – the ideology of trickle down, we've seen it, it doesn't work. My mind has always taken in things, and I've thought about how they can best be expressed and related through our music. It reflects the pedigree that we've got, the length of time thinking about all of this leads us to this moment in time. This album. This tour. This future that we see and we're trying to fight for."
Simon: "Another important factor is that we've had children, so we're looking at their future and examining what we are going to be passing on to them. As a parent that's the most incredibly scary thing – the climate issues we're passing on to them, the amount of debt that we're passing on to them, and we're really not offering them much hope at the moment. As you get older and start examining the economic structure, you see the hypocrisy and the polarisation of society."
The music industry has been hit very hard by the pandemic, and is being hit again by Brexit and austerity – have you found this has affected ticket sales, touring, album and merch sales?
Adam: "It's difficult to blame those issues for any one of those things, at the moment there's no rhyme or reason to the patterns. I think what it's highlighted is that people realised the music industry was broken anyway, and it's more supportive to buy direct from the band. In terms of ticket sales, I put on gigs as well as playing them, and there's a situation where people are not committing as early on as they might have done.
With the pandemic, tickets were rolling over for a year or even two years, and people were sitting on that investment. Now people are waiting until the last minute to commit to buying their tickets, and for us it's a nightmare, because your break even point is coming even later. We've been really encouraged by the turnouts we've been having and the way people have been purchasing things and supporting and talking about the release.
We haven't yet tackled the post Brexit touring situation, so when the opportunities come we'll have to see what that's like – we've been hearing all sorts of horror stories, but there are people getting out there and doing it."
Steve: "We're hoping there may be some relaxing of the barriers – if we're not picking culture wars with Europe, and saying stupid things that piss people off, there is talk of easing this phantom battle. It might be possible for more UK musicians to tour in Europe if restrictions are eased. There should be an opportunity for the Musician's Union to help negotiate an easier way for bands to start touring overseas again. We'd be thinking about a European tour after this UK tour, but we'll have to wait and see. Do we want to be the ones who go out there and say "We've done it!" or "We're penniless" – we don't want to get stuck or have to deal with weird customs regulations…!"
So it sounds as if Newtown Neurotics have no plans to slow down over the next 12 months and with turbulent times continuing, I'm sure there will be no shortage of inspiration for the band!
Their album 'Cognitive Dissidents' is available now and you can order HERE.

---
Keep up to date with Newtown Neurotics on their socials…
---
More of the latest from Punktuation: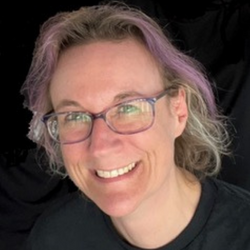 'Usually found jumping around down the front at gigs, I also relish taking photos and videos, singing, speaking with fellow music fans, and asking musicians the questions nobody else does  Writing about my favourite bands and connecting with people who love music too keeps me more-or-less sane  I've worked for over 25 years at a video production company, mainly filming live music events, therefore I have an additional backstage perspective!'