Dead Kennedys' seminal 'Fresh Fruit for Rotting Vegetables', drops on Friday – remixed and remastered. Nic Howden tunes in and talks with DK's guitarist, East Bay Ray, about the LP and the continuing feud with Jello.
Chris Lord-Alge is a 'five-time Grammy-award-winning producer/engineer/mixer/musician'. Among countless others, he's worked with Tina Turner, Rod Stewart, Carrie Underwood, Avril Lavine, Cher, Stevie Nicks, Bad Religion and Dead Kennedys (He did the 2022 mix of 'Fresh Fruit for Rotting Vegetables', which is out this Friday, September 30.
In league with East Bay Ray (Ray) and Klaus Flouride, the guitarist and bassist who played on the original 42 years ago, Lord-Alge focused on improving the separation and clarity. He succeeded too. No question. Compared to the original, it sounds cleaner, clearer, sharper even. I wouldn't want to swap out the crackling, claustrophobic intensity of the original, bought in the thick of all that early 80s ire, but then this is an 'and' rather than 'instead of' situation.
"Just so people realise, the original will still be available," Ray tells me on the telephone from his hotel room somewhere in Germany, where Dead Kennedys current iteration are playing some dates.
"Nothing was added or subtracted from the playing. It's like looking through a different facet of a quartz crystal at the same thing."
Never part of the 'pay no more than' concept that ran gloriously rife this side of the pond, Cherry Red's Pillows & Prayers LP a topical case in point, Dead Kennedys were value for money in number/quality/integrity of songs per record and their packaging. This version maintains the tradition, albeit in a slightly sanitised manner.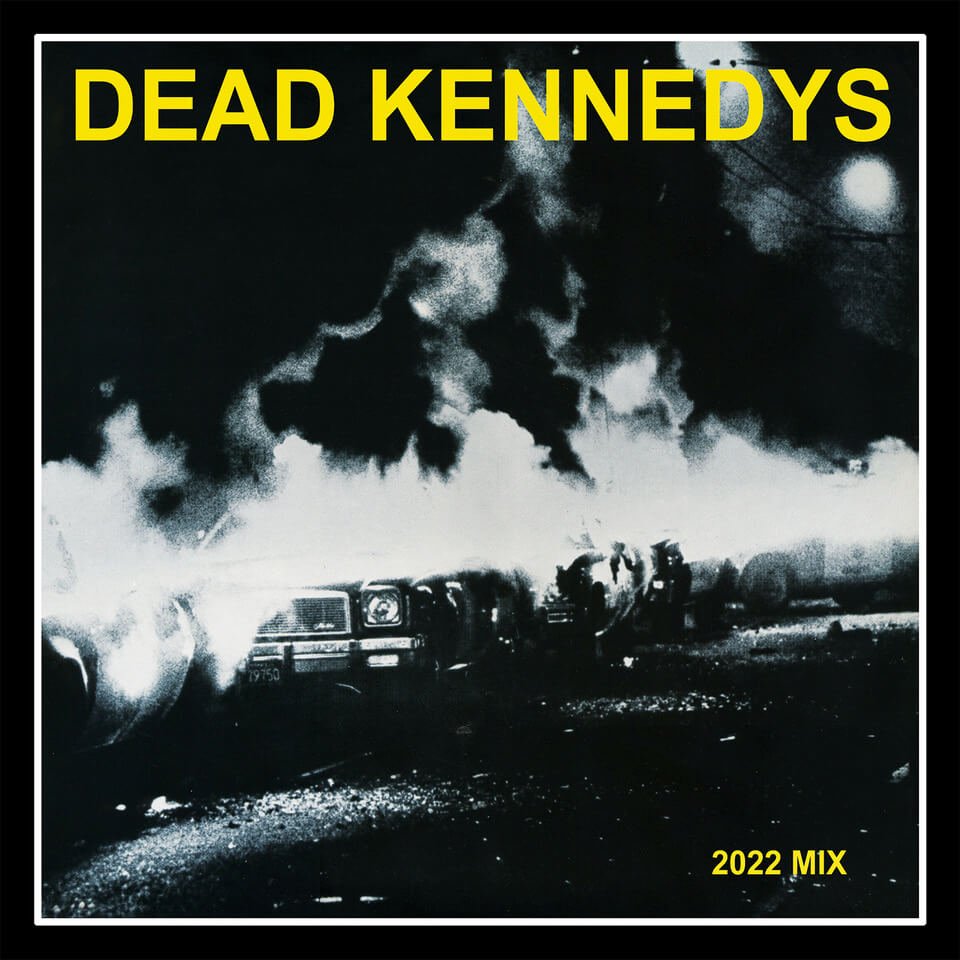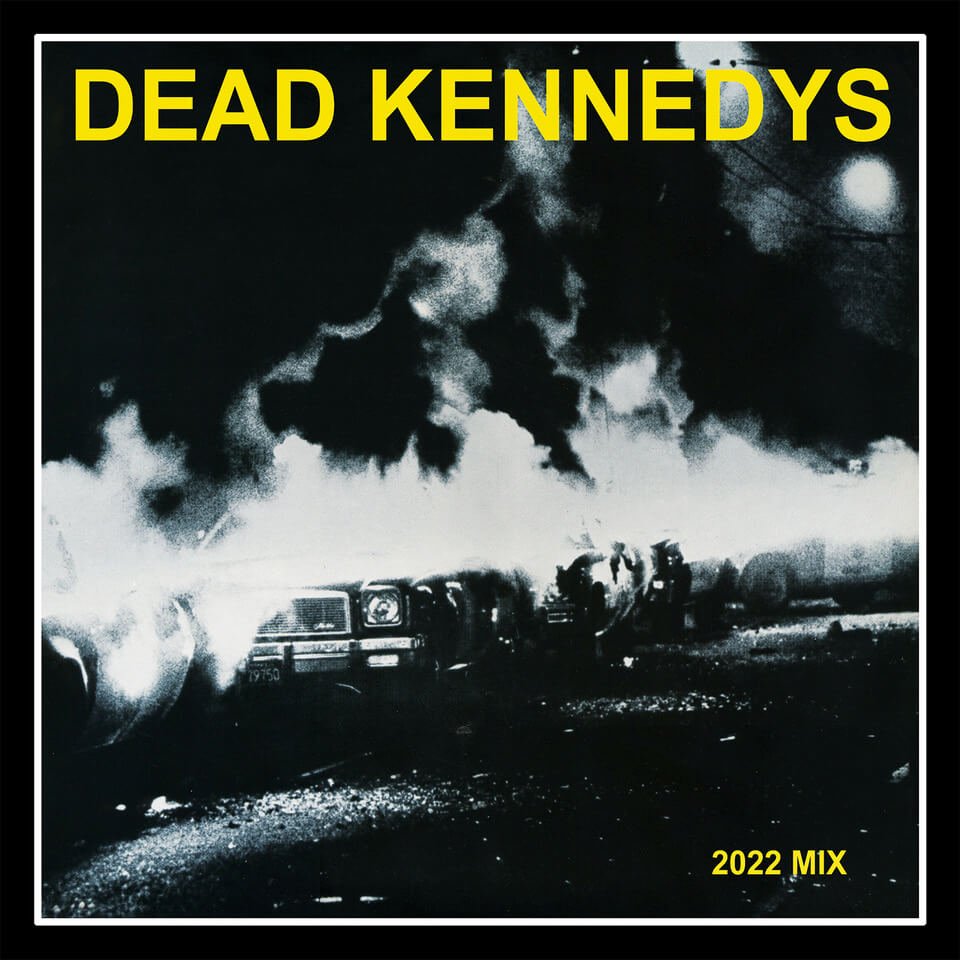 The new-look Fresh Fruit vinyl edition comes in a gatefold sleeve, 'Dead Kennedys' Gothic script replaced with a Sans Serif font writ right across a framed take on the White Night riots image which used to bleed off the front of the sleeve. And '2022 mix', also in yellow, is stamped bottom right.
A 28-page booklet stuck inside the cover fold has period pictures of the performers together with quotes from people the album influenced, some of them fitting, others less so. The original poster is included too.
My Payola
America was much further away in 1980, Dead Kennedys' domain on the West Coast particularly. Nevertheless, inspired by the band's first single, 'California Uber Alles,' released on Fast Product, Iain McNay, head honcho at nascent West London label Cherry Red, borrowed the lofty $10,000 required to release 'Fresh Fruit for Rotting Vegetables', got a flight and made it happen.
"I took $4,000 and paid each band member £1,000 'cos I figured that was the last money we were ever going to see. Then we made the album for $6,000," Ray says.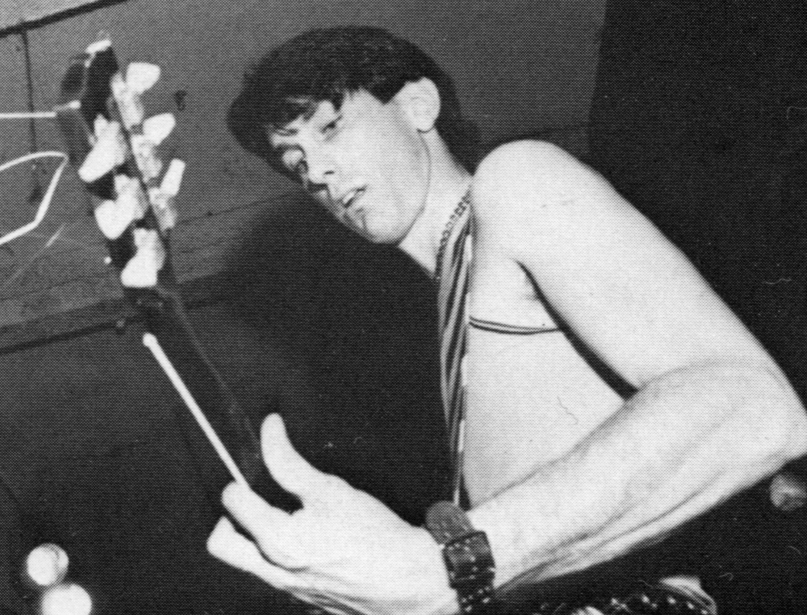 "In the United States, record labels were afraid of punk while in the UK punk was Top 40," he adds. And that's exactly where the DK's debut LP went. Number 33, in fact, September 1980.
"We didn't know it was going to turn into a classic, but we're honoured that it has."
From Kill The Poor, a third single from the record, incidentally, to the biting cover of Viva Las Vegas half an hour later, the original Fresh Fruit is a perfectly ordered 14 songs that took it/still takes it to modern America.
The playing by drummer, soon-to-be architect, Ted couples with Klaus Flouride's blistering basslines to provide a perfect structure for Ray's guitar, which is so much more than the 'surf' handle it's always saddled with, and Jello Biafra's incendiary vocal.
The singer's equally wry, observational, satirical and incredulous – we put up with this? – lyrics lampoon/lambast everything from California governor Jerry Brown to the US war machine, police brutality to Pol Pot and a whole lot more.
When ya get redrafted
Reissuing records goes way back. Remember the 'Fame' label in the 1980s? It was happening long before that. The tip to CDs at the end of the decade sparked a new opportunity, companies sticking singles and/or other extras in the package. Ker-ching.
Since then, streaming has side-lined a huge percentage of buyers/potential buyers so it's a much smaller market, and price, something like five times what it used to be for a vinyl LP, bridges only an element of the gap. So, you can understand then when a credible, crucial label like Cherry Red comes up with an idea to shift more copies of 'Fresh Fruit for Rotting Vegetables'.
Court cases et al have pushed Biafra about as far from East Bay Ray, Klaus Flouride and DH Peligro, DK's drummer since Ted left in 1981, as it's possible to be – the product of Frankenchrist fallout and a court battle over royalties after the band had broken up.
But, every one of them thinks, or has thought, 'Fresh Fruit for Rotting Vegetables' could sound better. Surely then, if you're going to go right back to rethink where you started, it's an opportunity to get the gang back together? To find a remixer everyone who performed on that album in 1980 agrees with? Work on this project with the man who wrote almost all the lyrics and hummed tunes into a tape recorder, patterns for the players to follow? Or not…
On his Alternative Tentacles site, Jello Biafra wrote: 'This was done almost totally behind my back. Intentionally. It was not "overseen by the band", as their press release claims. I was deliberately locked out. Not one person from the band or the labels reached out to me at all. Nor did Chris Lord-Alge, who did the remix. I guess he didn't care, or value anything I brought to the band at all.'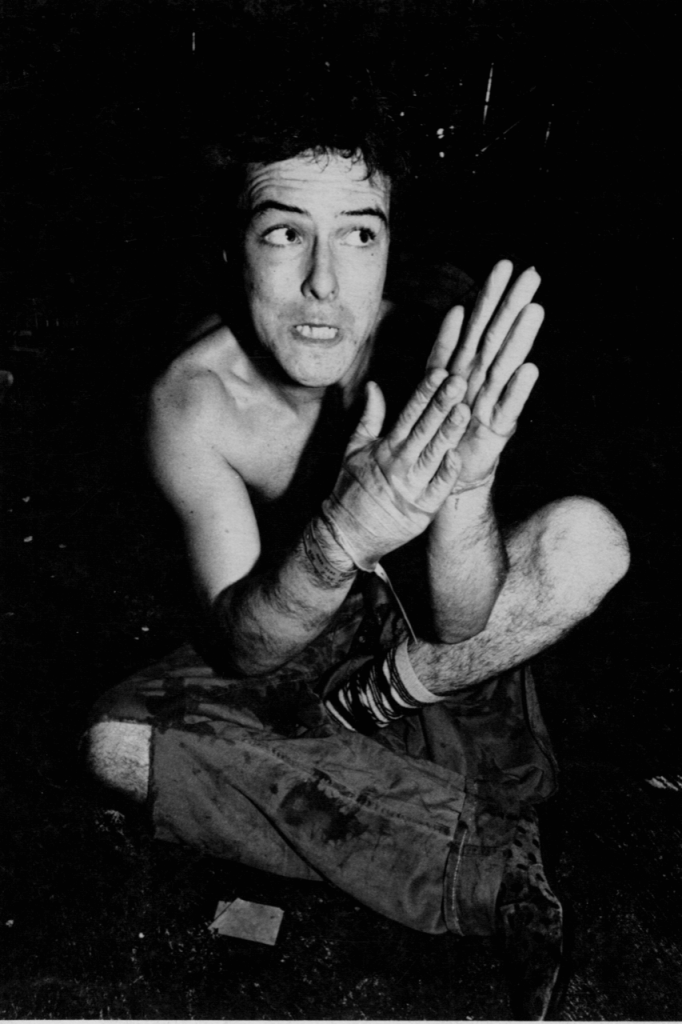 Having fielded questions around each of the three singers who have attempted to replace Jello Biafra since the band reformed in 2001, East Bay Ray is practised in his defences.
"Biafra was sent the mixes and the artwork and didn't respond," he says, shifting away from the question. "The band runs on majority vote. It's not a dictatorship. Klaus, DH and I have pretty much been victims of psychological abuse from him [Biafra], publicly. Not given credit for what we brought to the thing.
"When the project started, we were thinking of getting a local engineer and remixing it ourselves, but then our manager said, 'Why don't we see if any of the top mixers in the industry are interested'? And it turns out Chris was a fan of the band. He's also done Green Day, so he knows a little bit about punk, whether people think they're punk or not.
"In general, we tend not to like it when there are new mixes made of records and stuff," Ray says, reading between my lines. "You grow up with one and you fall in love with it. We did think Fresh Fruit sounded boxy though so, at Cherry Red's suggestion, we sent one track to Chris to see if it was even worth doing.
"It was during Covid so we had to do it over the internet, back and forth, which is not as much fun as being in the studio, but when it came back we were like 'Oh! This is good!' To our minds it took it from two dimensions to three dimensions. We gave the go-ahead to do the whole record and we're happy with the way it came out.
"We did it for artistic reasons," East Bay Ray continues. "You can hear the parts more, what people are playing. In reality, the mix is like third down the line. What's most important is the songs and the performance. That's what made that record great. Lots of different people could have mixed it, and it still would have come out great. I don't mean to be immodest."
Ray says the new mix isn't aimed at anyone in particular, it's just out there if anybody wants it. Young people are much broader-minded in terms of the music they listen to than we were in the cult late-70s/early 80s – but then they have to be. It's everywhere. So perhaps all the separation on Fresh Fruit 22 will pay dividends, making the words easier to hear.
"It's also something us in the band can listen to," Ray adds. "We took the other one out of our iTunes because of the sound of it. Now we can put it back in our library. For Klaus and I, it turned into a lot of work. The digital files were mismarked. When we first sent it to Chris Lord-Alge he came back saying, 'What is this mess'? So, we had to spend two or three months going through it. Klaus did a lot of work on that, figuring out which tracks were used for which songs and stuff. But listening to it was interesting, like 'Hey that's pretty good'!
Last word then to Jello Biafra, from his Alternative Tentacles statement: 'LISTEN BEFORE YOU BUY'.
---
Follow Dead Kennedys on Their Socials
---
Need more punk?
Kai Cult Unleashes Merciless New Single
Rob Moss and Skin-Tight Skin release new album
Latin Bands Honour Green Day's Sophomore Album 30 Years On
Ruts DC announce highly anticipated new album
Skate punks Cigar return to visit
Monkey Mind release new video 'Black Clouds'
PARKER Return With Anthemic New Single 'Problems'
Floggy Molly Partner With Ukrainian Filmmakers For 'A Song Of Liberty' Video
HOODOO GURU'S Dave Faulkner and Brad Shepherd: My Punk Top Ten
Interview: Pennywise Guitarist Fletcher Dragge
The kids are alright as punk rocks The Horn at the Half Moon
---