The SoCal punk newcomers have come out strong with a debut album that's bursting with modern indie punk zeal. Punktuation chatted to guitarist Zach Cavor and frontman Joedin Morelock to find out more about how the band crafted 'Blaspheme Queen' and where they go next….
Blair Gun aren't hanging around or resting on any laurels. In three short years together (2 of which were in an actual pandemic) they have started a band; written, recorded and released an album; honed their live performances; entered their music video into a film festival AND….continue to work and study. Not bad for a line up that has been together for less time than it took me to master making a decent banana bread (that's a lockdown reference in case you forgot already).
It seems quite common at the moment to talk to bands who have utilised their time in lockdown to either start a band in the first place, hone their songwriting skills or take their musical projects to the next level. SoCal punks Blair Gun have done….all of the above.
The foundations for the band were laid on site BandMix where Zach and Joedin bonded over a shared enthusiasm for London-based post punk outfit Black Midi. But it was the beginning of 2020, so we all know what was around the corner…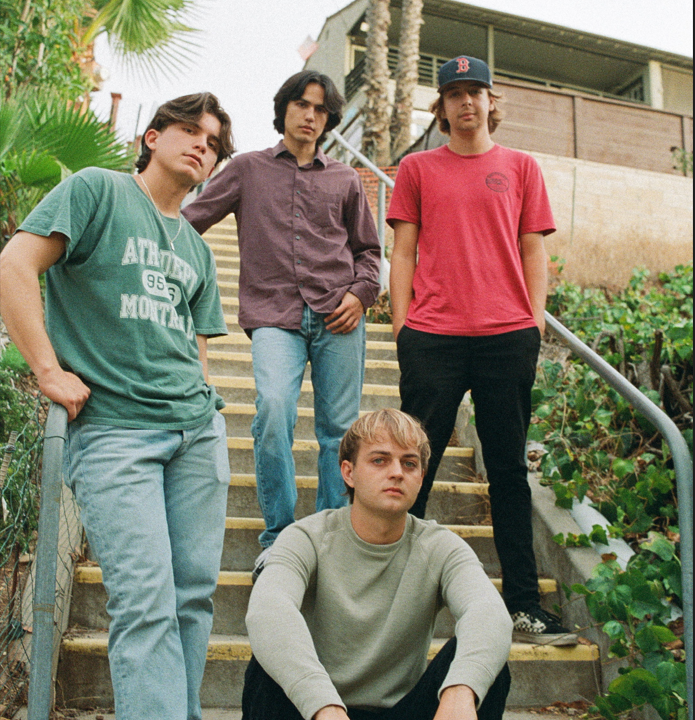 The events of 2020 didn't put the brakes on, but it did perhaps slow things down. Which isn't always a bad thing. They continued to trade musical influences, started to experiment with writing their own songs and focus on the craft of finding and creating a sound and style that fits.
Zach: "Our perspective changed from 'let's have a band to play shows' to 'let's have a recording project'. There was no pressure to whip everything into shape really fast."
There may not have been pressure back then at the start, but Blair Gun are clearly a band that can work under pressure if needs be. By the beginning of 2022, Zach and Joedin were joined by the rest of the lineup- Alland Mendivil on bass and Jake Richter on drums- and they had already had interest from record labels. All four members had to make some quick decisions on where they wanted to go next and if they were all in agreement, start the process of recording what would become their debut album 'Blaspheme Queen'. By this time, it was May 2022, giving them only a few months to rehearse what would end up being the final version of the album.
Zach: "The album is a culmination of about 2 years of songwriting but all recorded in 2022. I think the oldest song we have is 'Genovese' – that is an example of a song that was a jam session and we had multiple different parts and then we condensed it down and made it into a song. That would have been mid-2021. We were writing up until we left to go record. 'Man of the Hour' [the video for which was entered into the San Diego Film Week] and 'Pound Sand' were only finished a couple of weeks before we started recording."
Perhaps the fact that the songs were pulled together from different times, different jam sessions, different concepts and different influences goes some way to explaining the impressively eclectic sound of the album's tracklist. There is an overarching sense of 90s college, indie rock nostalgia in the fuzz and rattle of the instruments and Joedin's vocal delivery that oscillates between nonchalant and wired.
It's clear that the band have a vast musical knowledge between them and pull from various different influences. The album is accomplished and tightly conceived, impressive musically and lyrically. This band can funnel their scholarly appreciation of genres into their own collection that, due to its themes of masculinity, celebrity culture and existential dread, is quintessentially modern and painfully relatable.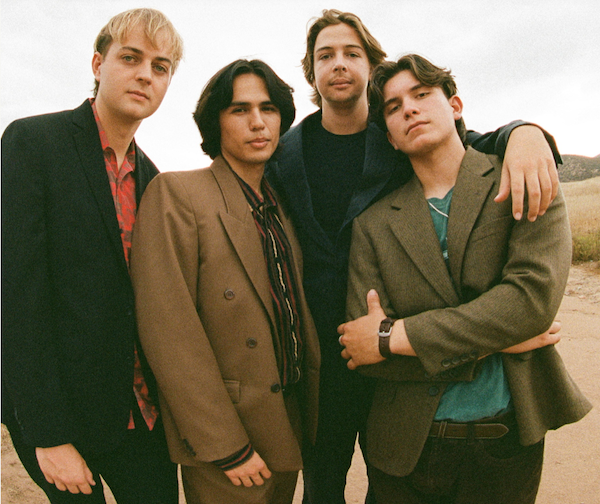 Zach: "We're huge fans of Fugazi, and at first we wanted to sound like something brutal in your face but then we pivoted a bit more to a mixture of Breeders, Parquet Courts and more fun, more cheerful, celebratory punk".
Opener 'Lemondrops' is perfect for the first track- straight in with pounding drums and distorted guitar that settles into some tight riffs. Joedin's Gordon Gano style vocal tone can swing in moods, many of which are showcased in this one song. It's got the frenetic pace of an indie banger, a great opener.
The single 'Bennet' has a slower pace and a Smashing Pumpkins-esque knack for melancholy (something which comes up throughout the rest of the album) with a rather mournful lament in its chorus: "Where are you now? I don't know".
The other single 'Man Of The Hour' has a more domineering tone, reflecting the bragging protagonist of the song, the vocals taking on a more booming, commanding attitude. It's got an abrupt, staccato tone as our antihero declares "my watch it sets the hour".
'Genovese' is another slower track, and one of many that lets Mendivil's bass conduct the intro, giving way to sleazy guitar fiddles and laid back twitchy vocals that crackle with pent up energy.
My favourite track on the album- Pound Sand– is a sophisticated composition that shows how well the band can mesh all of their respective talents seamlessly. And the whole album shows talent in abundance. 
In fact, each track on the album shows a slightly different skill or emphasis from the band, who clearly all enjoy the production, experimentation and craftmanship that goes into recording an album like this.
Zach: "We don't have one set way of how we write, so it's usually pretty collaborative. We have written songs based on the phonetic of a word, other times we go into a song with specific intent in mind, like 'Death Wish' was one that we were saying the line 'death wish' so we set out to write about that theme".
Joedin: "I do all the producing for the demos and I really like the recording, technical aspect of it."
And now you can take the songs on stage and play to live audiences, how are you finding that experience?
Zach: "We are starting a tour- we are out to San Diego, LA, Bay Area, Vegas and Idaho. We are hitting some other western states.
It is super fun playing live, we get so much positive feedback and it is like some external validation for things you have been doing in your garage by yourself!
The crowds go crazy, even the slower songs, people are still moshing!"
Even if you can't get to one of the shows, you can mosh along to 'Blaspheme Queen' at home- full of prowess and promise, this album is one to listen to and this band is one to watch. 
Blair Gun are: Joedin Morelock (vocals, guitar), Zach Cavor (guitar), Alland Mendivil (bass), and Jake Richter (drums).
You can listen to 'Blaspheme Queen' HERE.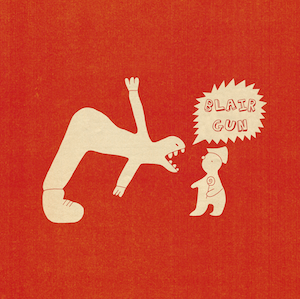 Main Photo Credit: Eden Cvengros
Lemondrops
Bennet
Man of the Hour
Andrew Savage
Genovese
Pound Sand
Don't Talk
Coke Syrup
You're Not There
Death Wish
Protozoa
Blaspheme Queen
Follow Blair Gun on Their Socials
Need more Punk In Your Life?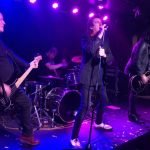 Reviews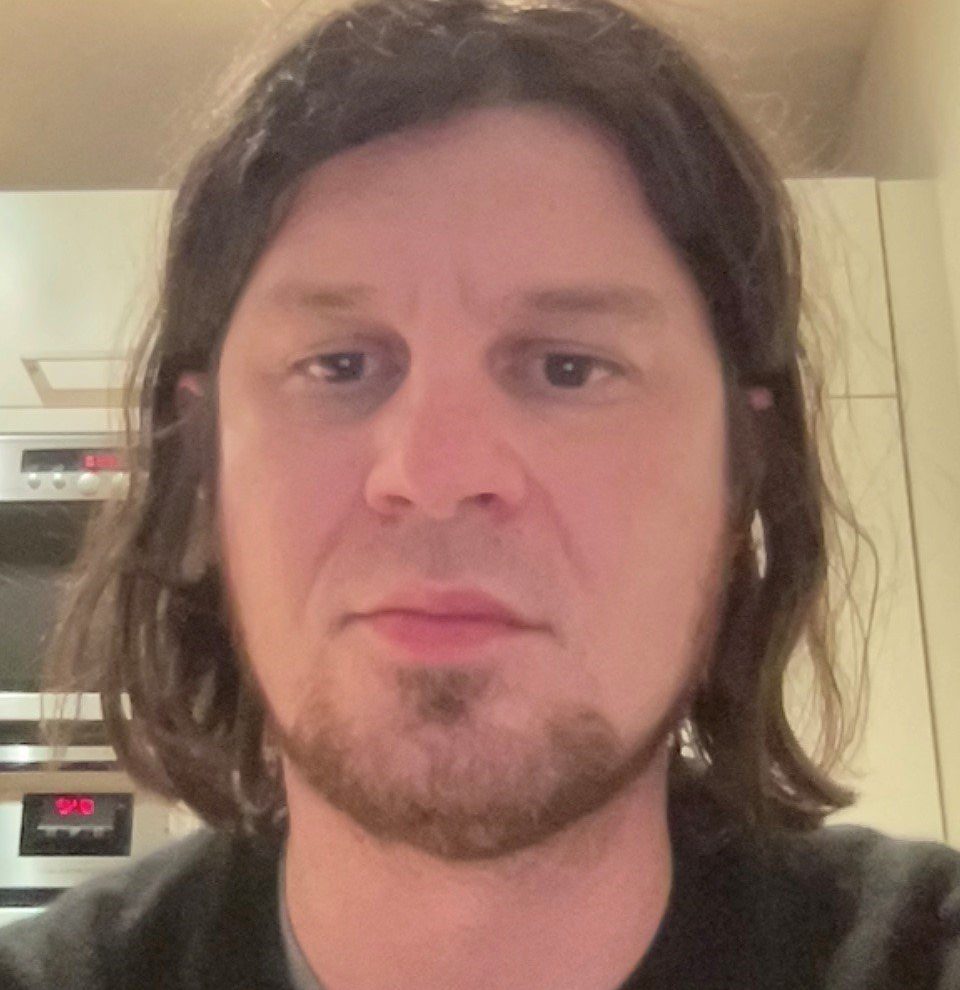 Vive Le Rock were ushering in the festive season with an impressive mid-week five band bill at London's The Water Rats.
Read More »