The Brighton based punk band go from strength to strength with a new album in the works and the chance to get their music and message to an even bigger audience.
It must be great to be a member of the Bar Stool Preachers right now. And a fan. The band have just signed a two-album deal with US-based big label Pure Noise after being with Pirates Press for their first couple of offerings.
The first of those new albums, 'Above The Static', is due next Spring. The single 'Call Me On The Way Home' is out now.
BSP have been touring Europe supporting The Interrupters, and return to the UK for gigs at Manchester on Monday 29 August, Glasgow (Aug 31), Birmingham (Sept 2), culminating at the Brixton Academy on 3 September. Dates here
They smashed Club Casbah at the 2022 Rebellion punk Festival at Blackpool – as well as the Almost Acoustic stage. It was really moving seeing how family friendly they are – bringing the under 16 fans to the front and giving them space to dance.
Punktuation met singer TJ McFaull, bassist and 'rhythm captain' Bungle and guitarist Karl in the plush surroundings of the Literary Festival at Blackpool's Winter Gardens, dragging them away from their merch table and before they set alight – not literally! – the Almost Acoustic stage.
Having just rocked the 4,000 capacity Club Casbah and caused a lock-in – there was no bigger queue all weekend except to get in to Stiff Little Fingers (which I failed to do!). Happily, I was at Casbah early enough to see them from very near the front. My first taste of Bar Stool Preachers and I was blown away.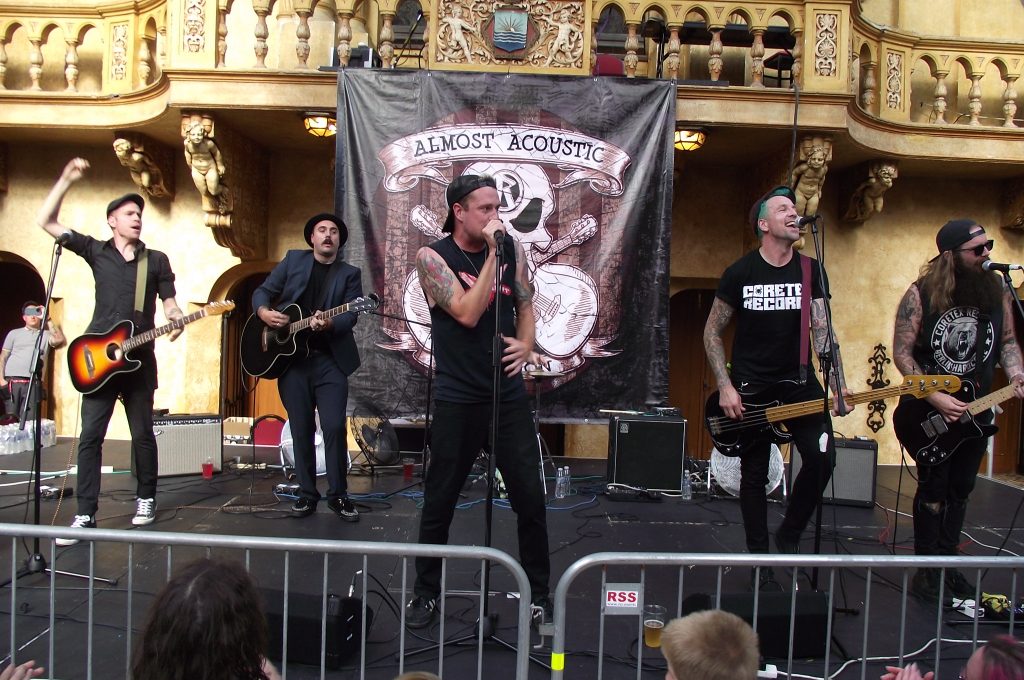 During our chat, we spoke about their Euro tour, new releases and future plans. Oh, and keeping it real by steering clear of Holiday Inns.
As they motor around the continent in August, fans can get up close and personal with the band – by hosting them. Who needs posh hotels with tellies ready to be thrown out of the window and into the pool?
"When we tour we put a shout out on our social media to see if fans in the towns we are playing can put us up," says TJ.
"It saves on money but it gets us closer to our fans and we love it and can have a party in each town. Although it is nice once in a while to check in to a hotel.
"It's great to meet everyone and we love our hosts' pets – tour cats and dogs are the best!"
There's a feeling BSP are on the verge of something special – a turning point in their career which started in Brighton in 2014.
Promoted by record label Pirates Press, with their blessing they've moved on to Pure Noise.
"We can't speak highly enough of Pirate and thank them enough for what they have done for us," he adds.
"This opportunity came up and they said they'd never stand in the way of us growing.
"We feel this is a turning point for the band, 100%. Signing for this label will fundamentally change everything for us. More people will get to hear our message."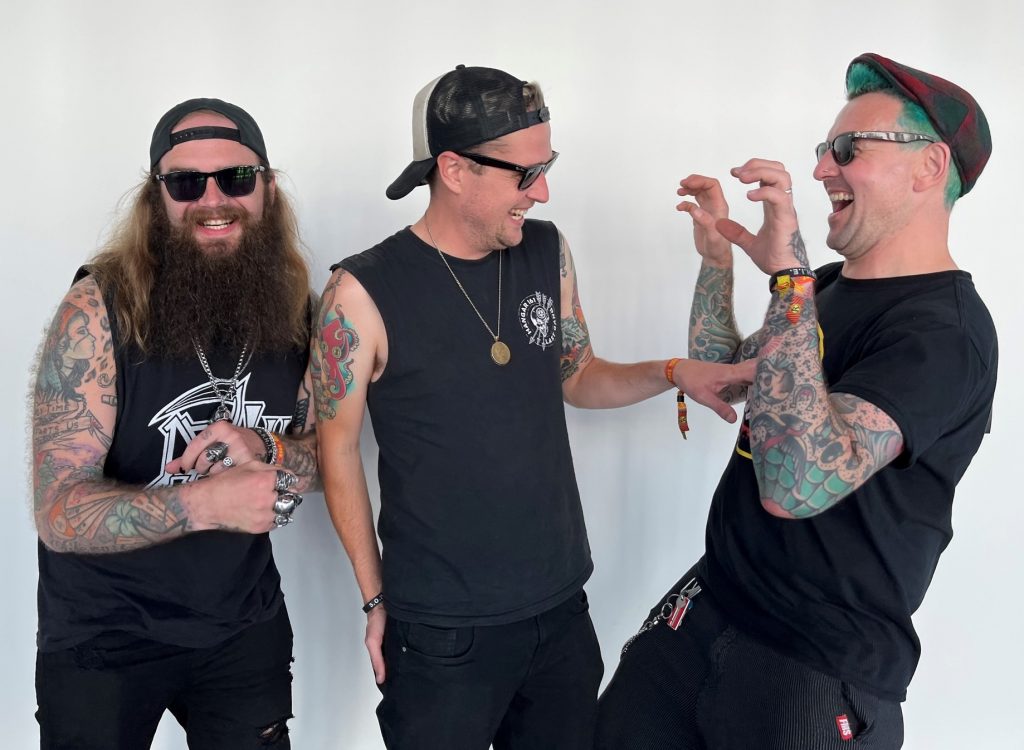 Life on the road have made the band a tight and family unit.
Bungle says: "When you've been in a minibus all day and everyone has their moments of being a bit moody. On day one of the tour, we're all filled with excitement and getting on. On day three, someone can open a crisp packet and you feel 'well f*** you,' because it can be tiring and monotonous."
And Karl adds: "But we always put on a show. The fans have paid us for the 23 hours before, not just the hour on stage."
The band started forming when TJ met Bungle through his sister Hannah 11 years ago and 2014 they became a five-piece (now a six-piece, with seven touring members).
TJ recalls: "My dad (Cock Sparrer frontman Colin McFaull) had cancer so I wanted to be nearer to him, and was sofa-surfing at Bungle's place. If it was not for Bungle's massive heart, this band would not have happened."
Bungle: "It is so much easier to be nice to each other. It's hard work being horrible. The repercussions of being arseholes to each other continue for ages. I have been the arsehole."
TJ: "We are about equality and inclusion, making sure there is space for people who want to be part of this life.
"We're no longer trying to aggressively get our point across to people who don't understand why you shouldn't be racist, sexist, homophobic…but instead we ask questions to make people think."
So what does success look like?
Karl: "We are aiming as high as we can get. We are putting in all the hard work. We want to do this forever."
If you want to grab tickets for their live shows or stream their new single, the links you need are here!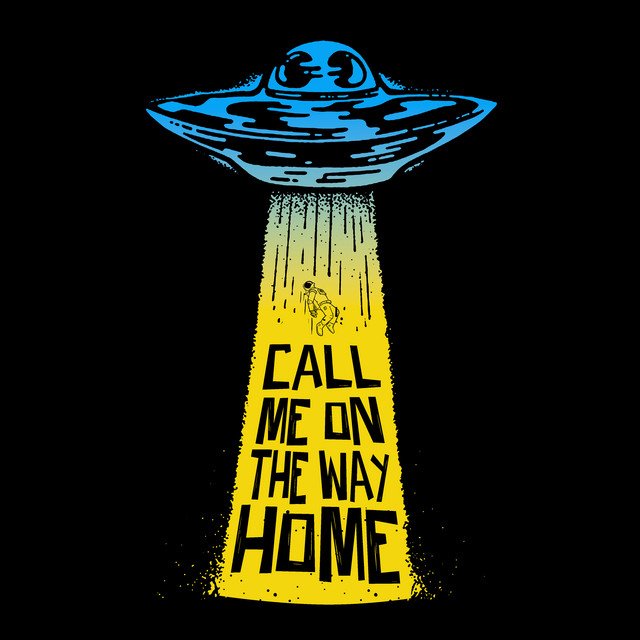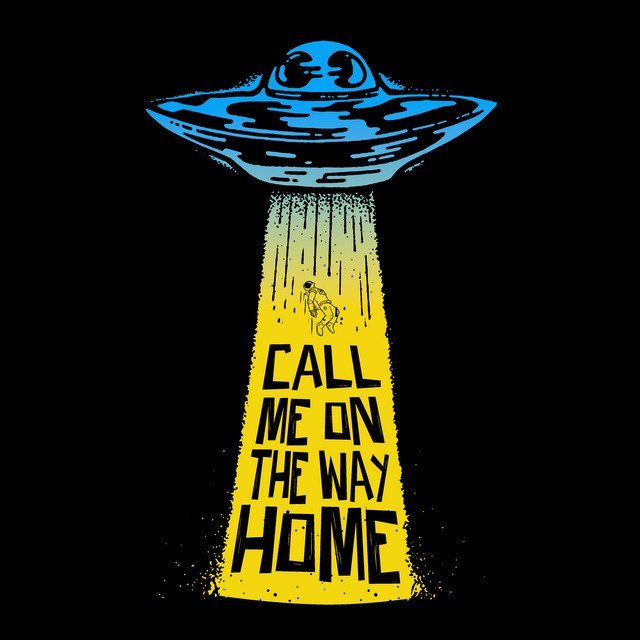 Words: Roger Kasper
Additional reporting: Ruth Rae, Steve Loft
Photos: Roger Kasper, Ruth Rae
---
Follow The Bar Stool Preachers on their socials
---
More of the latest in punk
I'm Roger Kasper, 55. A punk since October 77 when the Stranglers rocked Top of the Pops with No More Heroes. Journalist since 1983 with stints on national newspapers and magazines and editor of local papers. I'm Gravesend born and dragged up I keep poultry, garden, run and generally make a nuisance of myself!