Michigan rock powerhouse I Prevail has shared the video for the new single Deep End.
Platinum-certified and twice GRAMMY-nominated Michigan rock powerhouse I Prevail released their monumental new record TRUE POWER via Fearless Records last year. It was followed by a sold out, two-leg tour across the U.S. and Canada.
Today, the band has shared the video for the new single Deep End, directed by Jensen Noen.
Deep End showcases I Prevail's deftness with dynamics, vacillating between tempos and emotions before the final fadeout. The song's message is as powerful as its melody, and that's precisely why the song takes hold from start to finish. 
"Deep End felt special from the day we wrote it," the band says. "Being one of the most introspective tracks on the record, it became a reflection on an attempt to stop battling certain things about yourself and instead learning to accept them as a part of who you are. There's a peace to be found in that. Overall, this track allowed us to evolve the softer side of our band and we're incredibly proud of it."

I Prevail, who are currently on a headline tour of the UK, will return to the road in the U.S. this May, supporting Godsmack.
Deep End is out now on all streaming services.
True Power is out now. 
Follow I Prevail on Their Socials
Need more Punk In Your Life?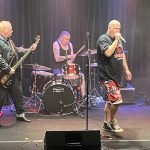 New Releases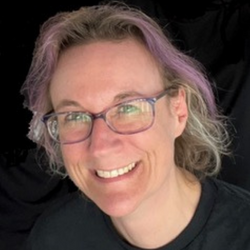 Red Anger 's second album 'Revolution Numb' is as a natural progression from their first. A call for freedom and change, with powerful delivery of
Read More »
Punktuation Magazine For All Your Daily Punk News, Features, Interviews, Lifestyle and more!