The Stranglers keyboardist Dave Greenfield is the subject of a tribute single by punk band Hung Like Hanratty (HLH). They have recorded a track, Fly High With The Ravens, for their friend who died in May from heart problems and COVID-19.
The Raven was the title of the 1979 Stranglers album, featuring singles Duchess, Nuclear Device, Shah Shah A Go Go and Don't Bring Harry, and is often viewed as the band's greatest album by fans.
on 31 October, HLH is issuing a 1,000-copy limited edition 7-inch single with Living For The Weekend, featuring Dave on keyboard. All pre-orders will receive a signed lyric sheet with their £8 order.
Living For The Weekend features on HLH's latest album Dragged Up, which has been receiving rave reviews.
HLH are: Al Sation, vocals; Liam Smith, lead guitar; Tezza, bass; Ricky Barsby, rhythm guitar; Kyle Ellis, drums.
Al Sation told staging.mattw71.sg-host.com: "We wanted to do something in the memory of Dave, so we wrote a song titled Fly High With The Ravens. The song isn't the usual style of HLH but it was written and performed from the heart. We hope everyone who listens to the song enjoys it."
Hung Like Hanratty is releasing their new single as a 'very limited edition' 7″ vinyl, and can be reserved on pre-order and will be available on all major streaming platforms soon.
"Dave Greenfield was a close friend of ours. He was a really lovely, honest down to earth man, who loved to have a laugh." Al Station, Hung Like Hanratty

Tweet
"Dave Greenfield was a close friend of ours," Al says. "He was a really lovely, honest down to earth man, who loved to have a laugh. He very kindly came into the recording studio to play on a track called Living For The Weekend and obviously, we were over the moon and honoured."
"Dave completed his part on the song in one take. He casually said 'is that ok lads?'? We were speechless. He was incredible. An absolute legend."
A few short months after recording with HLH Dave was hospitalised because of heart problems. He tested positive for COVID a week before he passed away on 3rd May aged 71.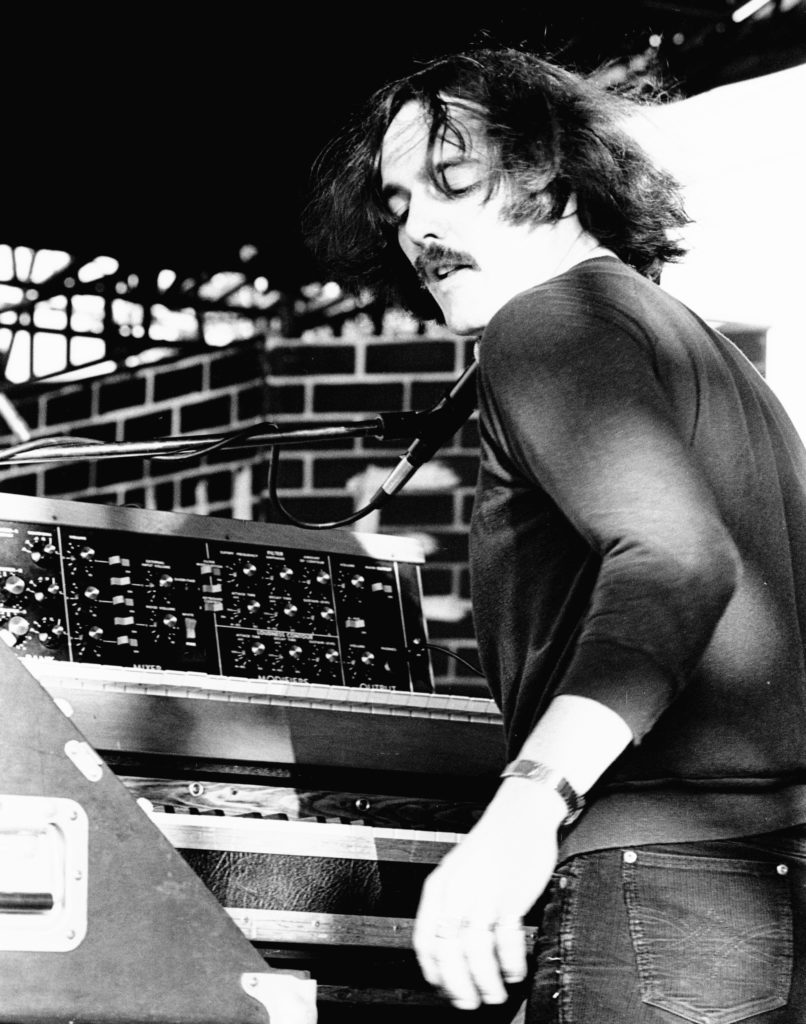 Read The Stranglers announcement of Dave's passing
"When we heard that he had passed away to this evil virus we were all absolutely torn apart," Al says. "Not only had the world lost a true genius, but we had lost our friend.  Such sad terrible news. RIP Dave" 
"Our album Dragged Up has so far been a huge success, selling thousands of copies worldwide. The reviews have also been amazing, and we are truly grateful for all the love and support from the HLH family."
As we reported in September, HLH has also had bad news regarding a 2021 gig planned for Rough Trade in Bristol, cancelled after, they say, a woman from the LGBTQ community complained at a song of the band's called Danny Is A Tranny.
The gig was transferred to Cardiff but the woman complained again and that gig was pulled too.
The band say 'Danny' is a friend who wrote the song for them and talks about a bad experience.?
"We have a friend who use to be called Danny now she is known as Danielle. Dan had written some lyrics, which is a story of how she was treated when she told a band to leave her pub she ran called the T Bar.
"The band were abusive, and said some bad things. That's what the lyrics were about. We put the music to the lyrics and so the song was created.
"Some people are too quick to jump on the band wagon to destroy bands. We tried to explain to people the facts but got nowhere. We just got abuse from a very small minority of talentless bands and sheep that follow them.
"At the end of the day no one listens to our song and thinks I'm gonna go out and beat up a transsexual. In fact transgender people come to our shows and love us.
"If you don't like us I totally understand and respect. Don't come and watch us. Simple.
"If you do come and see us you might actually understand and enjoy us.
"HLH are a punk band very influenced by first wave punk. And no matter how hard people try to blacklist us. We are here to stay."
---
More Hung Like Hanratty
To pre-order Fly High With The Ravens, click here. Some of the profits are going to Dave's favourite charity
---
I'm Roger Kasper, 55. A punk since October 77 when the Stranglers rocked Top of the Pops with No More Heroes. Journalist since 1983 with stints on national newspapers and magazines and editor of local papers. I'm Gravesend born and dragged up I keep poultry, garden, run and generally make a nuisance of myself!