Hardcore Rap Punks Ho99o9 have surprise dropped their first music since the Travis Barker produced second album 'SKIN'.
In a surprise move, Ho99o9 recently dropped a new mixtape titled "Ho99o9 Presents Territory: Turf Talk, Vol. II." This mixtape, their first release since 'SKIN,' features a diverse lineup of artists, including Armand Hammer, HEALTH, ZelooperZ, RiTchie, WARGASM (UK), Eyedress, and many more. The mixtape showcases Ho99o9's commitment to highlighting the creative diversity within their musical universe.
To accompany the mixtape release, Ho99o9 unveiled a music video for the track "Stunt Double" featuring RiTchie of By Storm FKA Injury Reserve. The video captures the raw energy and intensity of their live performances and further solidifies their reputation as a force to be reckoned with.
Ho99o9, pronounced "horror," has been making waves in the music industry since their formation in 2012 in Newark, New Jersey. The group, consisting of theOGM and Yeti Bones, has gained a cult following with their unique blend of punk, rap, industrial hip hop, hardcore punk, and alternative hip hop. Their high-energy live performances and thought-provoking lyrics have captivated audiences worldwide.
Ho99o9 was born out of the vibrant music scene in Newark, New Jersey. Both theOGM and Yeti Bones were part of the same performing arts collective, the NJstreetKLAN, also known as the JerseyKLAN. Influenced by hip-hop and gangsta rappers in their teens, they later discovered underground punk shows in Brooklyn, which exposed them to artists like Japanther, Cerebral Ballzy, and The Death Set. These experiences shaped their musical direction and inspired a fusion of genres that would become the signature sound of Ho99o9.
As Ho99o9 continues to evolve and push boundaries, their impact on the music industry is undeniable. With their European tour alongside Carpenter Brut & Perturbator on the horizon, the duo is poised to captivate even more audiences with their electrifying live performances and genre-defying sound.
Carre Des Docks Le Havre Normandy
Le Havre, France
Kulturzentrum Schlachthof
Wiesbaden, Germany
Follow Ho99o9 on Their Socials
Need more Punk In Your Life?
New Releases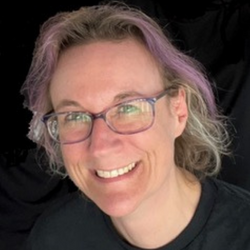 Those loveable Punk funsters The Sensible Gray Cells return with a suitably seasonal single, complete with a crazy video shot at the beach last summer.. <br
Read More »
Punktuation Magazine For All Your Daily Punk News, Features, Interviews, Lifestyle and more!