Ohio punks explore the making of their latest album in new short film, "Rigged The Room".
The wait is over for Freak Of Nature, the highly anticipated new album from punk rock band Heart Attack Man. Produced by Lil Aaron, the album features recent singles Like A Kennedy, Stick Up, and title track Freak Of Nature.
Front man Eric Egan shares: "We're so excited for Freak Of Nature to be out! This is the most locked in we've ever been musically, and the most fully realized our vision has ever been. Whether you've stuck with us for years or just found us today, we're so happy that you're here and can't wait for everything that's ahead of us all in the Freak Of Nature era of Heart Attack Man."
Fans can learn more about the making of the album in Heart Attack Man's brand new short film, "
Rigged The Room
".
Earlier this week, Heart Attack Man hit the road for the Freak Of Na-Tour. The six week headline run, featuring Arm's Length, Super American, and Photocopy, includes stops in New York, Philadelphia, Atlanta, Nashville, LA, and more, before wrapping up with two sold out hometown shows in Cleveland. Tickets across the country are selling fast, with Milwaukee selling out and Chicago upgrading to a bigger room due to demand and. For a full list of upcoming dates, please see below or visit:
www.heartattackman.com.
Dapibus ultrices in iaculis nunc sed augue. Sed enim ut sem viverra. Ut consequat semper viverra nam libero justo. Dapibus ultrices in iaculis nunc sed augue. Sed enim ut sem viverra. Ut consequat semper viverra nam libero justo.
Heart Attack Man write the soundtrack to "figuring it out." Rife with intricate riffs, gleefully catchy choruses, robust rhythms, and a whole lot of outcast charm, the Cleveland band—Eric Egan [vocals, guitar], Adam Paduch [drums], and Ty Sickels [guitar]—turn all the awkwardness of growing up into undeniable and unpredictable anthems, teetering on an axis of punk, rock, and pop. After racking up tens of millions of streams and earning acclaim from Brooklyn Vegan, FLOOD, UPROXX, Alternative Press, and more, the group tell a different kind of coming-of-age story on their 2023 third full-length, Freak Of Nature.
"The overarching theme is growing up," says Eric. "I spent my entire twenties just feeling completely out of place. It was like I hadn't found my people yet. In early adulthood, I went through a lot of shit mentally. With Freak Of Nature, I'm embracing the fact I don't know what the hell I'm doing, but it's okay."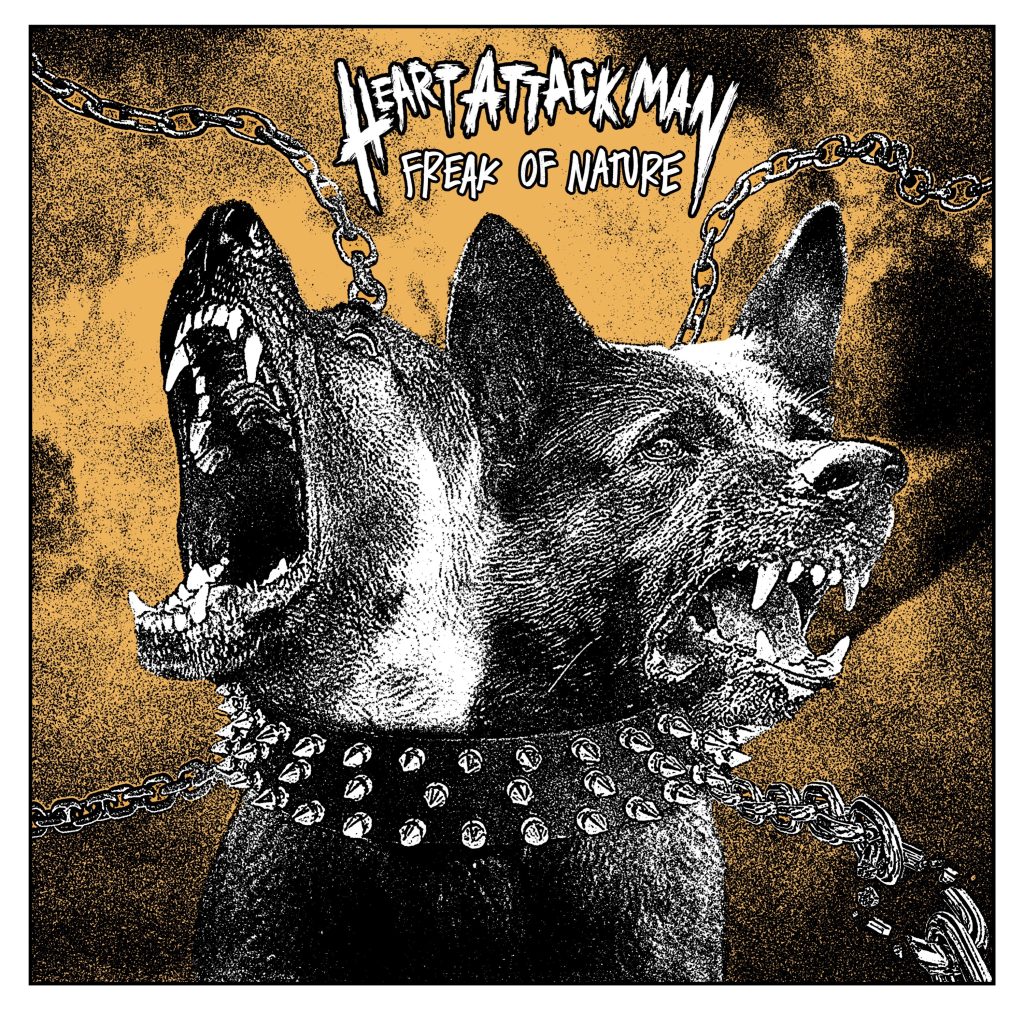 Main Photo Credit: RYAN JOHNS
5/25 – Detroit, MI @ The Shelter
5/26 – Toronto, ON @ The Velvet Underground
5/27 – Pittsburgh, PA @ Thunderbird Music Hall
5/28 – Buffalo, NY @ Rec Room
5/30 – Somerville, MA @ Crystal Ballroom at Somerville Theatre
5/31 – New York, NY @ The Racket
6/1 – Philadelphia, PA @ The Foundry
6/2 – Asbury Park, NJ @ House of Independents
6/3 – Baltimore, MD @ Ottobar
6/4 – Richmond, VA @ Canal Club
6/6 – Orlando, FL @ The Abbey
6/7 – Atlanta, GA @ The Masquerade (Hell)
6/9 – Nashville, TN @ The Basement East
6/11 – Dallas, TX @ Trees
6/12 – Austin, TX @ Empire Control Room & Garage
6/13 – Albuquerque, NM @ Launchpad
6/15 – Phoenix, AZ @ Nile Theater
6/16 – Anaheim, CA @ Chain Reaction
6/17 – Los Angeles, CA @ Knitting Factory NoHo
6/18 – Berkeley, CA @ Cornerstone Berkeley
6/20 – Portland, OR @ Hawthorne Theatre
6/21 – Seattle, WA @ The Crocodile's Madame Lou's
6/23 – Salt Lake City, UT @ Kilby Court
6/24 – Denver, CO @ HQ Denver
6/25 – Kansas City, MO @ recordBar
6/28 – Cudahy, WI @ X-Ray Arcade *SOLD OUT
6/29 – Chicago, IL @ Bottom Lounge
6/30 – Indianapolis, IN @ The Hi-Fi
7/1 – Cleveland, OH @ Mahall's *SOLD OUT
7/2 – Cleveland, OH @ Mahall's *SOLD OUT
Follow Heart Attack Man on Their Socials
Need more Punk In Your Life?
New Releases
Grammy-nominated pop punk legends Sum 41 make a boisterous return with 'Landmines', their newest single and first release on Rise Records.
Read More »
Punktuation Magazine For All Your Daily Punk News, Features, Interviews, Lifestyle and more!