Folk punk storytellers and political agitators Headsticks celebrate 10 years of political discourse and interpersonal harmony with this collection of some of their most loved tracks!
Formed in 2012, Headsticks play politically observant and riled up folk infused punk rock n roll. Their new collection- 'Headsticks: 2012-2022 Ten Years Without Killing Each Other'– brings together 15 tracks that showcase all the band has to offer musically and lyrically- and boy is it a lot!
Sort of a greatest hits, '2012-2022' gives you a great selection of songs that combine the classic folk storytelling tradition, transposed onto modern life and issues that are still incredibly pertinent and show no signs of sliding out of relevance.
The band boasts former members of some of the regions most successful folk crossover bands Tower Struck Down, Jugopunch, and The Clay Faces. They released their debut album 'Muster' in 2014 and their second in 2016 ('Feather and Flame'). This new release follows 'Kept In the Dark' (2019) and 'C.O.W' (2021).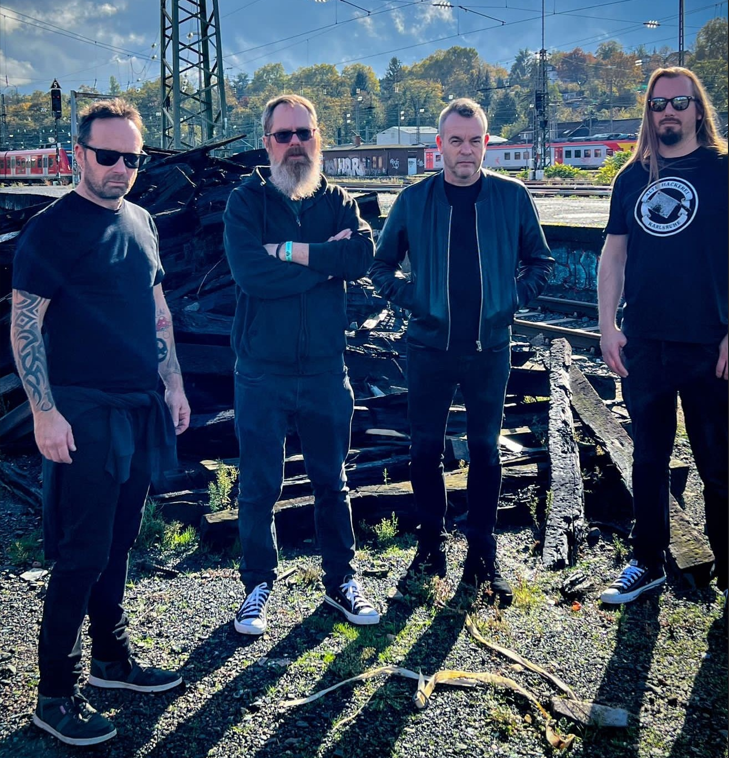 Lead vocalist and lyricist Andrew Tanter has a knack for recounting the lives and stories of people we all recognise and linking them to the wider political structures that shape even the most minute parts of our existence.
Alongside guitarist Stephen Dunn, bassist Nick Bayes and drummer Tom Carter, Headsticks tackle topics from class, climate change, poverty and political turmoil via catchy melodies, solid scores and heartfelt lyrics.
The album has a great opener in 'Mississippi's Burning' which really showcases Tanter's unique and powerful voice. Social class and the smug privilege that is bred in certain schools and wealthy enclaves is the topic of 'Family Tree'. To drive the message home as to the sorts of people the song is taking aim at, there are audio clips of ex-UK Prime Minister Boris Johnson played at the beginning of the track- and if that's not enough to get you riled up then not a lot will.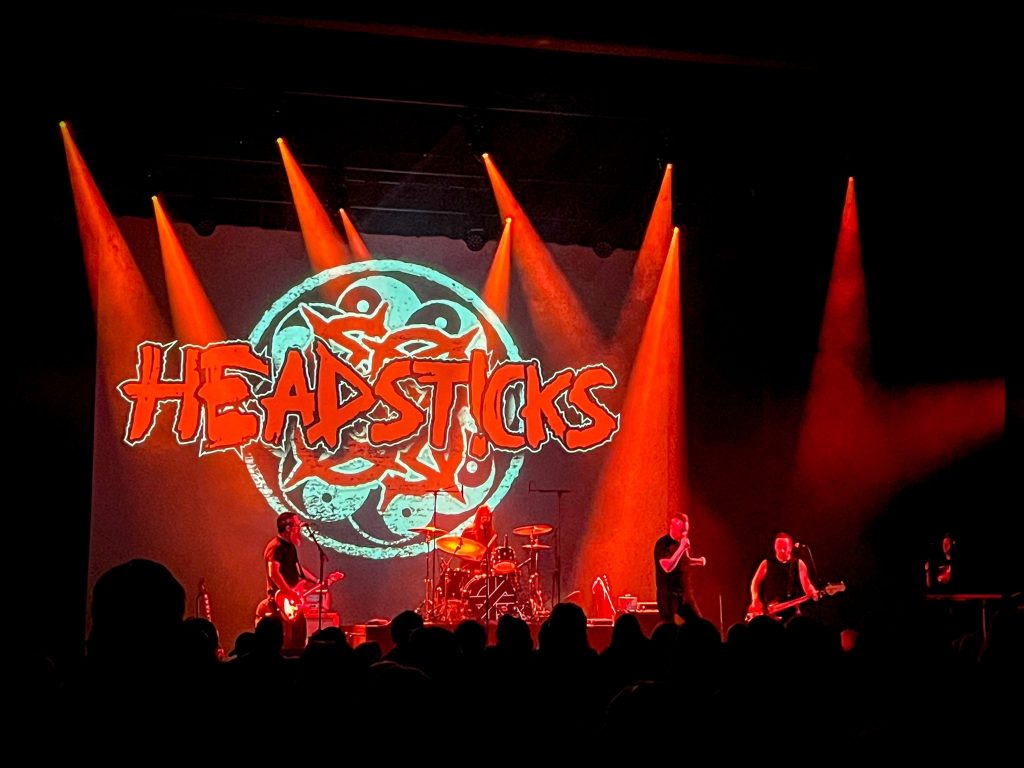 The radical origins of folk- and its original intent of giving a voice to the experiences of the underrepresented- is something it has in common with punk. This is displayed to great effect on this album, a great combination of the social justice commentary and musical sensibilities of both genres. There is a keen sense that this is up to date with the kind of issues that we are likely to see in the modern age- tracks like 'Flatline Town' tells of an urban drug-saturated hellscape and 'Cold Grey English Skies' give more tales of struggling with life on the precarious periphery.
The band can also rock fast and hard with a more snarling vocal style leaking through the backdrop of pounding drums and riffs, as showcased in tracks like 'Red is the Colour' which exposes the tragic cost of war.
The lyrics are at once observant, incisive and poetic, subverting the common messages we are fed by a uncaring and complicit media and offering a sober take on what life is like for many. Not swallowing the lies of the establishment and instead singing for the people- this is punk and folk just as it used to be, continuing a long tradition of documenting the truth.
In this album expect anthemic choruses, integrity and passion through the lyrics, backed by a creative powerhouse of a band. As the world sadly shows no sign of improving any time soon, Headsticks are likely to embark on the next 10 years of material and keep telling truth to power. And more power to them.
'Headsticks: 2012-2022 Ten Years Without Killing Each Other' is available now. You can order HERE.
---
Keep up to date with Headsticks on their socials…
---
More of the latest from Punktuation: