Hailing from Decatur, GA, Squeamish combine industrial, post punk noise with underground hip hop and fuzzy indie to make a raw sound that is pretty unique.
Formed in 2019, the band started as a 'digital punk band' with Father Abstrakt and Cerberus combining their production skills to produce their distinctive sound.
After a 2 year hiatus, the duo met AJ(thankyousomuch) at a shitty coffee shop job and were blown away with his production style and guitar-playing abilities, inspiring them to bring back an old old yet very much alive idea. The trio began creating music together and playing shows using pre-recorded tracks with AJ(thankyousomuch) on guitar.
Despite lack of instrumentation and technical skills, now-lead guitarist Conor was impressed by the group's songwriting and stage presence at one of their first few shows. He joined the band as bassist, alongside Hayden as the drummer, to give Squeamish the energy at live shows that only a full band can provide.
After a couple shows, Forrest joined as bassist, replacing Conor who moved to lead guitar.
They have now released their EP- 'Burn Down Stone Mountain' (or BDSM) which was recorded between the home studios of AJ(thankyousomuch) and Conor, throughout a 2-month period.
Their new release starts with an ominous spoken word track 'Intro' before launching into a riotous, frenetic ball of guitars, drums and breakneck paced vocals with track 'Nightmares Just For Me'. It's all over as quickly as it began (it is just 1 minute and 10 seconds long) leaving you to catch your breath and steady yourself for the rest of the release.
Things slow to a heavy dirge with the next track 'Squeamish Chant' but although the pace might be less, the snarl in the vocals is not. 
'Don't Trust the Pyramids' is an industrial take on the classic musical number 'Don't Rain On My Parade' but it is less jazz hands and more indie head banging. 
The tracks seem to alternate between super speedy punk tracks like '3/4444' and heavier, metal infused assaults like 'Nothing Less Nothing More'. 
The penultimate track 'Vengeance' is another change of direction on an album that rattles through different aspects of various waves of punk but never imitating- always offering a fresh take and invigorated energy. 
Album closer 'My Dad's Gun' will please all old school punk fans with a 70s punk inspired chanting quality with a bit of grunge and rap thrown in.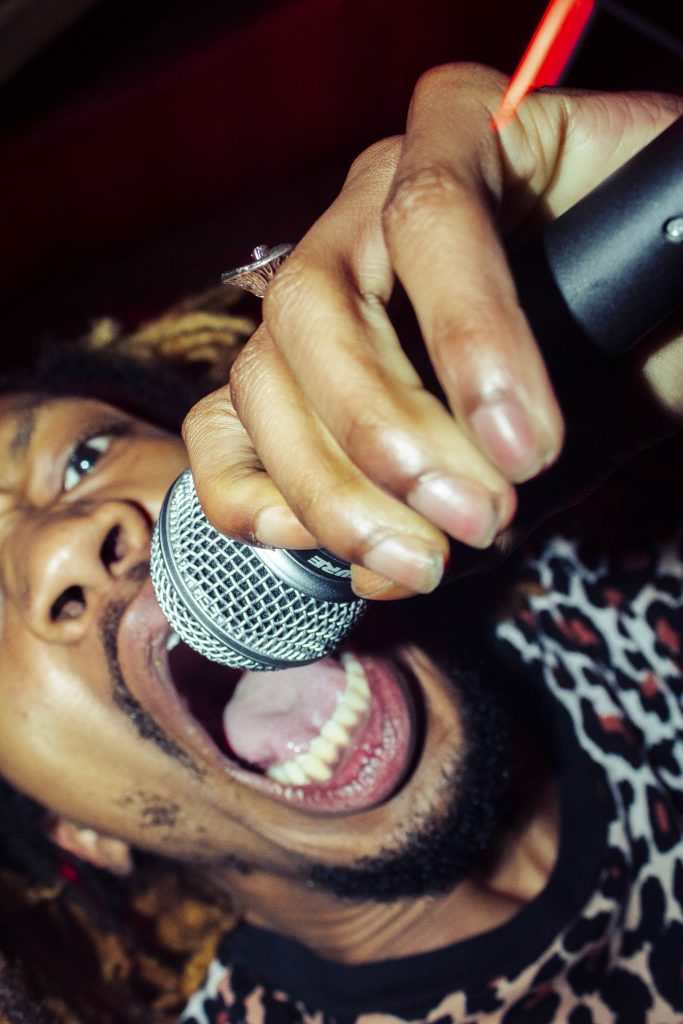 Squeamish have created something that is no frills and really demonstrates the ethos and energy of hardcore punk.
The band describe themselves as "about coming together and unifying to challenge the status quo of those who benefit from the normality of urban societal chaos. Music for working class individuals. Music for the oppressed. Music for the unblessed. Music for the depressed and music for progress". If that's not punk, I don't know what is. 
'BDSM' is punk to its core and captures the energy and swagger of an exciting new band.  
Intro
Nightmares Just For Me
Squeamish Chant
Don't Trust the Pyramids
3/4444
Nothing Less Nothing More
Vengeance
My Dad's Gun
Follow Squeamish on Their Socials
Need more Punk In Your Life?
Punk News
"We were a punk band with Beatles melodies. We had no effects, barely any equipment, just loads of attitude, 12 cans of Red Stripe and
Read More »