Molly Tie takes a tour through the musical influences that helped create one of the greatest 'teenage wasteland' albums of the pop-punk generation.
It is hard to think of the term 'pop-punk' without one particular band coming to mind – Green Day. Whilst they by no means started the concept of punk music infused with pop sensibilities, their phenomenal success in the 1990s is widely credited as bringing a modern wave of punk music into the mainstream for a new generation.
Punk purists may turn their nose up at Green Day, but Dookie, their punk-pop classic album, has stood the test of time, and the appeal of Dookie has remained. Their third album influenced 25 years' worth of subsequent bands; thus, the young whippersnappers of U.S. alternative music are now considered the grandfathers of the same.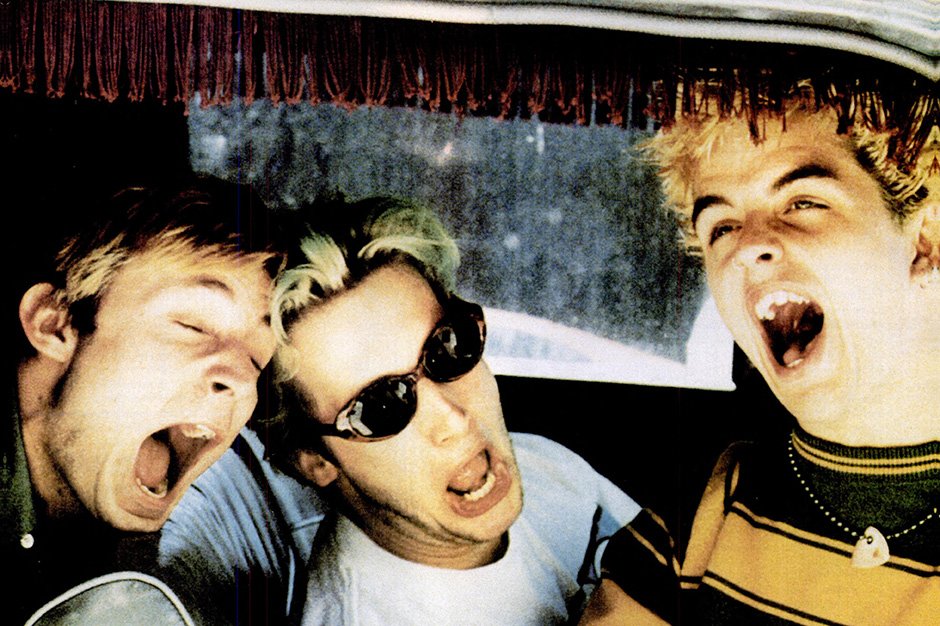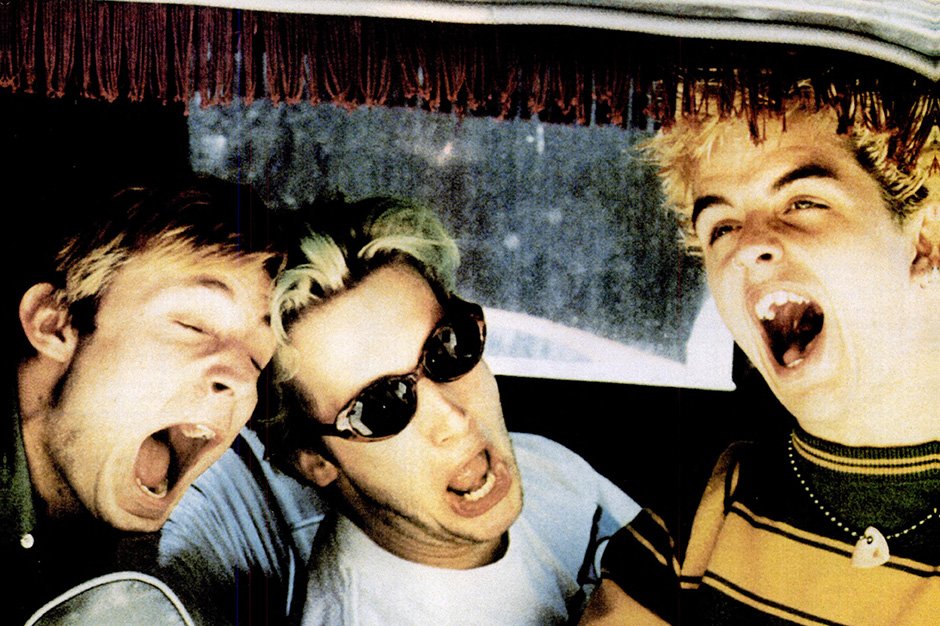 But who where Green Day influenced by when they walked into the studio to record their 1994 smash hit? What songs and artists flowed through the trio to deliver a quintessential American, post-grunge classic?
From the Monkees to the Ramones, The Replacements to Stiff Little Fingers, Green Day blended pop, punk and stadium rock into just under 40 minutes of tunes about panic attacks, masturbation, sexual orientation, boredom, mass murder, divorce, and ex-girlfriends.
Green Day were two albums into their career by 1994, having formed in the late '80s. Their first two albums- 39/Smooth and Kerplunk!- were released on small California based label Lookout Records and had made them big fishes in a small, local pond which they were destined to outgrow.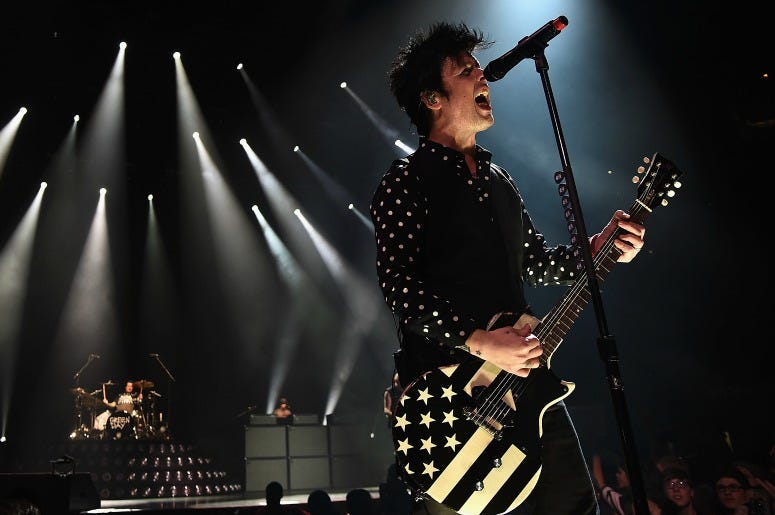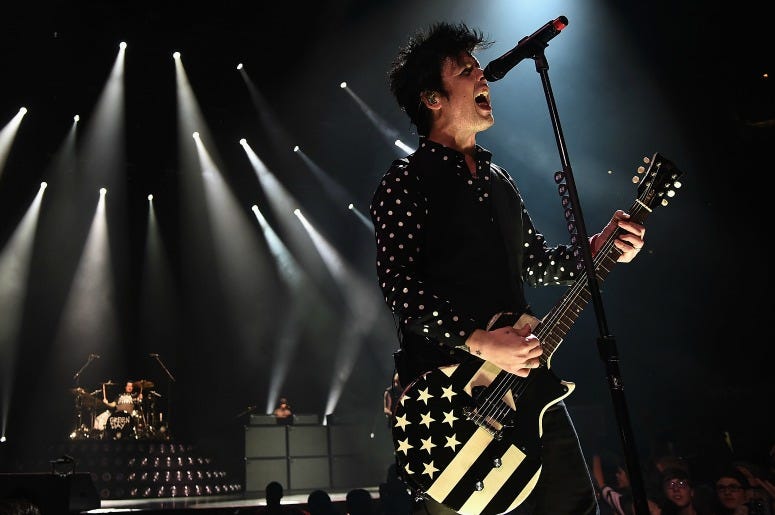 Headlining local clubs like The Gilman Street Project, Green Day were gradually attracting interest from major players beyond their East Bay enclave, much to the chagrin of punk purists in the local scene. It took Reprise Records A&R man Rob Cavallo and his credentials as producer of So-Cal punk band The Muffs to tempt Green Day into a major label deal. They signed with Reprise, and with Cavallo producing and Jerry Finn mixing, they stepped into the studio to work on the record that would prove to be their international super hit.
The band's recording session lasted three weeks and the album was mixed twice. It was relatively swift to record as the songs were already written, had already been rehearsed and as Armstrong would later say: "All we had to do was play it". The band wanted a sound similar to The Sex Pistols or Black Sabbath and in order to achieve this, insisted no reverb was used in recording as they wanted a 'dry' sound. However, upon hearing the first mix it was decided that the sound was in fact too dry so some more production values were added.
The result of this recording process is a record that wears its heart on its sleeve when it comes to the components that went into the sound. Let's take a closer look…
The Ramones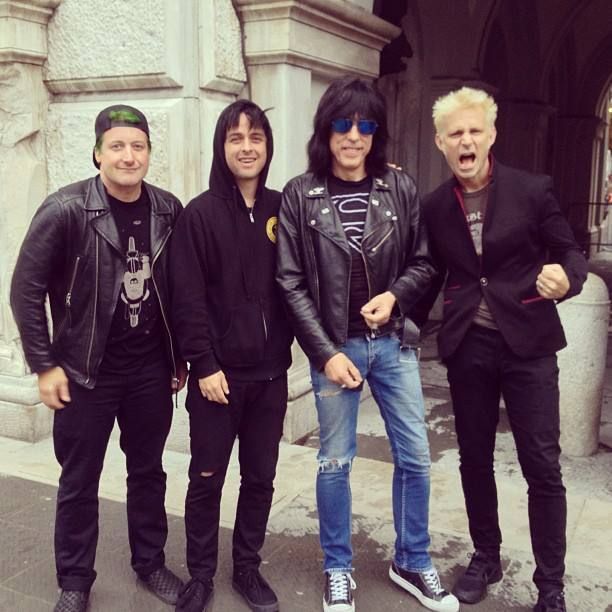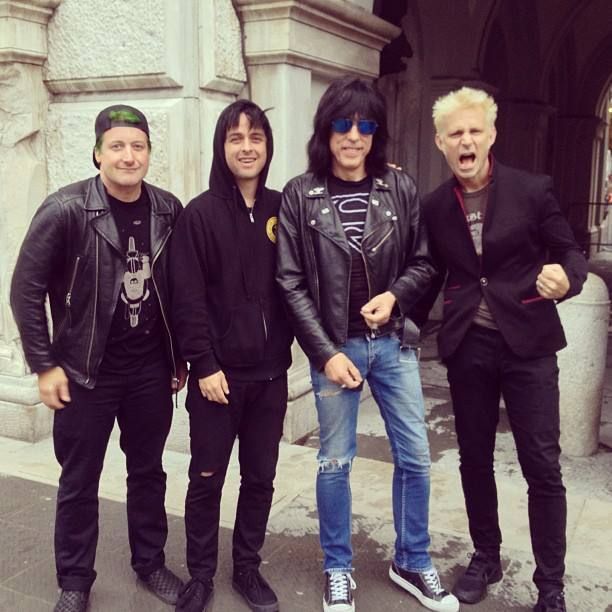 Legendary NYC punk band the Ramones are an obvious influence on Green Day and have frequently been credited with starting the fast, short, melodic brand of punk that future generations of pop punkers all borrowed from.
The vast majority of Dookie's tracks clock in at under three minutes, packing in enough energy and angst for songs twice that length – a staple of their leather-jacketed predecessors.
"Joey is the Jesus of punk. He has this endearing quality where his voice matches the way he looked. He's incredibly handsome, in a praying-mantis kind of way. "
Billie Joe Armstrong.

Tweet
The Ramones wanted to sweep away the music they were bored with at the time – the over-produced, long guitar solos and pretentious sounds of psychedelia and prog-rock.
Green Day of the early '90s found themselves swimming in a musical pool that mirrored these same frustrations. Grunge was the dominant alternative music genre which meant long, dirgy, distorted sounds were the rage and short, snappy songs would mean a complete departure.
It wasn't just the sounds and the duration that Green Day had in common with The Ramones – the song themes were not a million miles away either. The Ramones self-titled first album contained lyrics about drug use, love and relationships and humour, pretty much encapsulating the lyrical themes of Dookie released 18 years later. Drug use (Longview); relationships (She, When I Come Around) and humour (Having A Blast; Pulling Teeth) permeate the general vibe of boredom, angst, and depression.
Billie Joe Armstrong has never hidden his love of the Ramones and the influence they had on his career.
"Joey is the Jesus of punk. He has this endearing quality where his voice matches the way he looked. He's incredibly handsome, in a praying-mantis kind of way. He's just gangly and long-legged and his voice [sounds like] that — it's like a really insecure kid that's become empowered through rock 'n' roll music."
The Ramones back-to-basics style of songwriting is something that Armstrong and co. have tried to stick to throughout their decades-long careers. Billie Joe was told by a childhood guitar teacher that the key to writing a song is 'verse, chorus, verse, chorus, bridge, verse, chorus…' Listening to bands like the Ramones for the first time must have confirmed in a young Armstrong brain that his guitar teacher is onto something- keep it simple and you can write as many classics as your heroes.
Still Little Fingers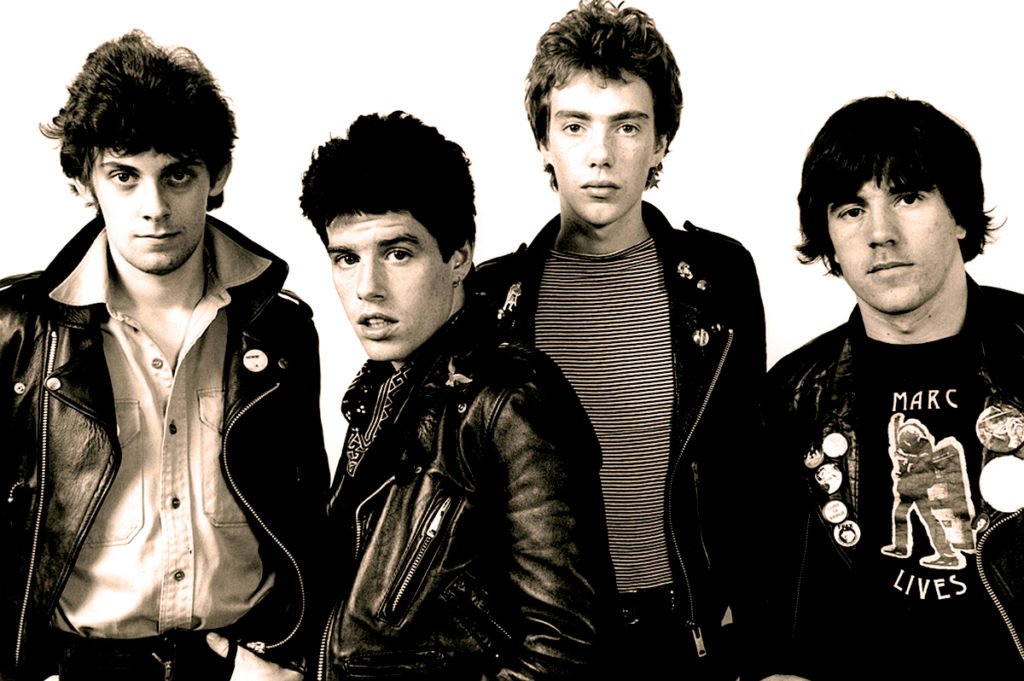 One of the original UK cohort of punk bands from the 1970s, that have a clear place in the minds of our '90s trio is Stiff Little Fingers. Their sound is so similar in fact, that John Cusack film High Fidelity features a scene in which record store worker Dick suggests to a Green Day fan that she listen to SLF – such are the similarities between the bands (in this scene, Inflammable Material is played throughout the store, leading one shopper to ask "Is this the new Green Day?"). As well as a common thread in terms of the sound, Armstrong has also been seen to emulate the guitar over the head move that is associated with Jake Burns.
Hüsker Dü
'80s hardcore punk band Hüsker Dü formed in Minnesota and although not necessarily widely known outside of punk fan circles, they are frequently cited as influential amongst punk, metal, grunge and indie bands.
"I was watching the video for 'Don't Want to Know if You Are Lonely' on 120 Minutes on MTV. I was immediately blown away by that song. I started a long love affair with Hüsker Dü. I wanted to be like Hüsker Dü when I started Green Day."
Billie Joe Armstrong.

Tweet
Their early sound was frenetically fast, with thundering drums and shouting vocals. Their later material was considered more melodic in nature whilst still maintaining the intensity of their earlier stuff and they helped form the basis of '80s indie college rock.
All members of Green Day were big HD fans, their shared admiration of the band providing a significant musical connection between the three musicians. Armstrong is emphatic about the role the band have played for him.
"I've been playing music ever since I can remember, but when I first started getting into alternative music, I picked up [1986's] Candy Apple Grey by Hüsker Dü, because I was watching the video for 'Don't Want to Know if You Are Lonely' on 120 Minutes on MTV. I was immediately blown away by that song. I started a long love affair with Hüsker Dü. I wanted to be like Hüsker Dü when I started Green Day."
The opening tracks of Dookie – Burnout and Having A Blast – are the most notable homages to the Hüsker Dü style. Raw power chords to open, a subdued vocal and a galloping pace set the tone for the album. Although some light relief will be provided later on, punk rock credentials are well and truly communicated from the start.
'60s Guitar Bands and '80s Pop
There is an unashamed pop influence throughout Dookie, not from chart pop of the '90s but more from the pop-rock of the 1960s. The Beatles are a bit of a given when it comes to influences on subsequent popular music artists and Green Day are no exception.
But along with the fab four, there is also a clear sound reminiscent of The Monkees and The Beach Boys. The harmonies and jangly, sweet sound of tracks like Pulling Teeth are particularly '60s-esque and the simplicity of the song structures throughout the album demonstrates how much of a debt future artists owe to those how pioneered an uncomplicated song with an emphasis on melody. It is not a surprise to learn that the first album Billie Joe Armstrong purchased was the Greatest Hits of The Monkees.
Green Day's poppy abilities have been present in their repertoire from the outset. 39/Smooth and Kerplunk contain tracks that are almost pitch-perfect pop songs- Going To Pasalacqua, The Judge's Daughter, 2000 Light Years Away– melody and sentiment is prioritised over all else although the classic punk energy of bands like The Clash are present.
Armstrong is now much more open about the extent of his love for pop- his No Fun Mondays cover album features versions of Tiffany's 1986 smash I Think We're Alone Now; Kim Wilde's Kids in America and The Bangles' Manic Monday.
During a speech at Green Day's Rock and Roll Hall of Fame induction in 2015, drummer Tré Cool credited Ringo Starr from The Beatles as one of his favourite drummers. Green Day performed The Beatles hit Boys with Starr at the Rock and Roll Hall of Fame ceremony that same year, in which Cool drummed alongside his idol.
The Who
The Green Day members cite classic '60s/'70s rock as the sort of music they all grew up listening to- The Who, Led Zeppelin, Lynyrd Skynyrd, Creedence Clearwater Revival. The Who's drummer Keith Moon is a particular influence on Tré Cool and his drumming style. His heavy use of the kick drum is reminiscent of the Moon or Bonham sound but there is another aspect of Cool's drumming that has led to the Keith Moon comparison- his animalistic style.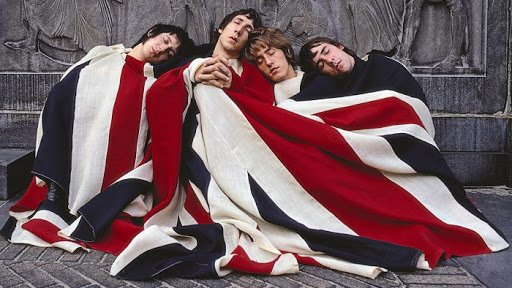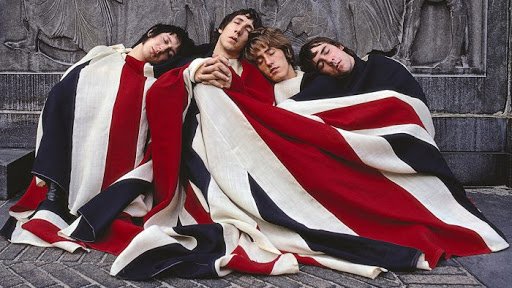 During the recording of Basket Case, Cool's unpredictable way of playing, drifting in and out of time, was problematic in the recording process. Prior to playing in Green Day, Tré Cool considered himself more of a disciplined, intricate drummer and it was joining punk bands as a teenager that he began to focus more on the energy of the playing.
After playing with Green Day bassist Mike Dirnt, Tré Cool adopted a more rhythmic style with fewer drum fills to match Dirnt's bass lines.
When I Come Around has been cited as an example of Green Day's love of power rock- a song built for stadium encores with an opening riff worthy of Lynyrd Skynyrd or The Eagles.
Despite Dookie's major success (or perhaps because of it), Green Day have faced accusations of selling out throughout their career as well as just generally being dismissed as unworthy of the punk moniker at all.
John Lydon once referred to them as 'wank' and after Dookie's release, it would be 22 years before Green Day were invited back to play at their beloved Gilman Street club due to the bad blood that came about once they made it big.
The band were so fatigued by the controversy that surrounded their success, they channelled their anger into a darker and harder sound for their follow up album Insomniac.
Despite all this – and the futile debate about whether they are true punk – Dookie is a phenomenal success and a seminal pop-punk album. Rolling Stone's Paul Evans described Green Day as: "convincing mainly because they've got punk's snotty anti-values down cold: blame, self-pity, arrogant self-hatred, humour, narcissism, fun".
Along with Smash by the Offspring, Green Day's mid-'90s success is credited as reviving punk in the public consciousness and introducing it to a new generation. And for that, we are grateful.
---
More Green Day
---
If you enjoyed this article, you might love…