Ska punk legends Goldfinger are back, giving 2020 a big middle finger, with their new album Never Look Back.
It's definitely time to start looking on the bright side of life again. After a year that left everyone wondering wtf just happened, good things are sneaking into our sight, bringing back the bounce in our step and Goldfinger's latest offering is definitely high on the list of positive feels flowing in.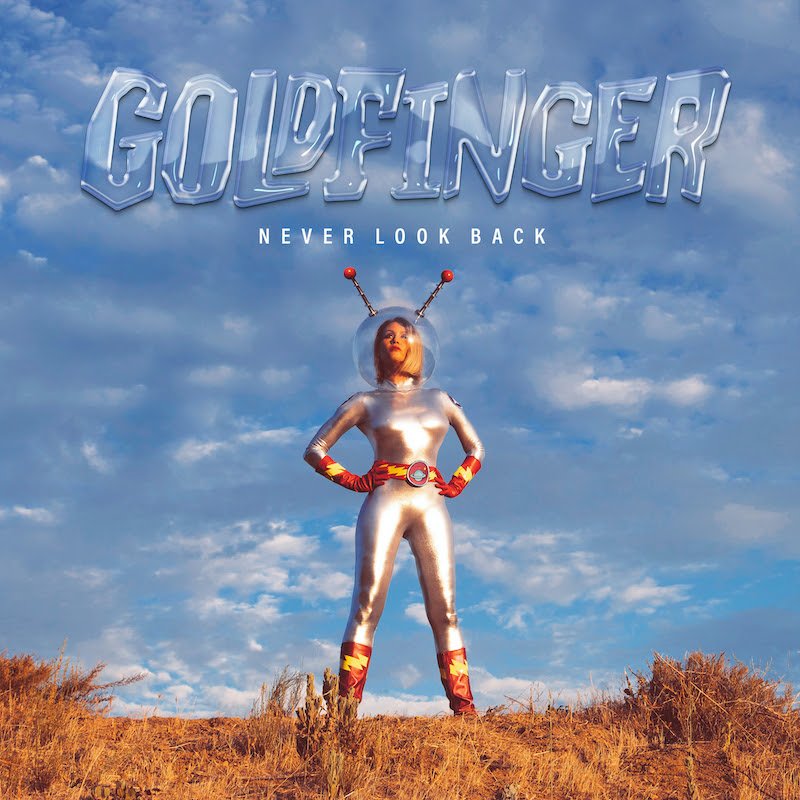 With their eighth studio album Never Look Back released yesterday, December 4th, Goldfinger has put together a bunch of catchy tracks that will have you feeling like the everything 'really is going to be ok'. Never Look Back is brimming with a stack of feel-good punk tracks, just what these Californian ska-punk legends are adored for. It's everything you'd expect from a band with over 25 years to hone their skills.
However, with over two decades past, the current line is far from their original. This hasn't stopped the buzz of excitement amongst old school fans with the official return of guitarist Charlie Paulson. He is rejoining frontman John Feldmann with current members Mike Herrera (MxPx), Philip Sneed (Story Of The Year) and drummer Nick Gross.
But regardless of the line-up Never Look Back is an album that will draw in new fans as easily as it will fill the ska/punk souls of their faithful following with the true essence of Goldfinger firmly infused thought the entire record.
Infinite opens the album with pure Goldfinger styled punk rock, staying true to their spin on that 90's L.A. sound with years of mastering their craft coming together to set a solid tone for what's to follow.
Next track, The City is the first to bring in that big ska-punk sound with contributions from Reel Big Fish's Matt Appleton, with that big horn vibe, continued into the albums first single Wallflower, a brilliant and catchy track Feldmann penned about his wife.
California On My Mind puts out a big coastal chill, with a ska infused reggae beat. But don't get too comfortable, the energy of the next few tracks overflows into more pure punk rock energy with Nothing To Me. "So fuck you, and fuck that, I'm not waiting for your comeback" and Good Guys, "So close your eyes and hold your breath, cause I'm about to go off, I'm breaking down." Both songs will have fans bouncing off the walls.
The ride continues with more reggae and sentiment in The Best Life, followed by the perfectly formulated pop-punk track Careful What You Wish For, featuring Monique Powell from Save Ferris. Those Cali pop-punk feels keep flowing along with Cannonball, a brilliantly constructed, very danceable track, packed with adrenaline-fuelled drums and feel-good vibes. Has to be the next single to drop, surely?
If you haven't got a smile on your face and jumping around in your sneakers by now, then Golden Days will get you there with that big ska laden sound back in the best way. They keep it flowing with Dumb, "Everyone else is Dumb, but you, you make my heart go boom". Simple but perfect in that Goldfinger kinda way.
The album closes with Standing On The Beach adding some solemn tones with big basslines, with a big smack of early Blink days popping up in the mood.
Never Look Back couldn't have come at a better time. It's an album that does, ironically, evoke reminiscent feelings of the 'Golden Days' of the Cali punk scene, but it also comes with a warm feeling of familiar yet something fresh and fun.
There's no doubt 2020 has been a year we'd rather 'fuck right off' but in the best punk fashion, Goldfinger has found a way to pull us out of the shit fight that was the past 12 months. Just pop this one on repeat for a while and you'll feel an upbeat sense that 2021 is going to be a hell of a lot easier to be a part of.
Never Look Back is available from December 4th to stream or download on your favourite platform now!
Or even better, support Goldfinger and get a physical copy HERE. Limited Edition Vinyl available.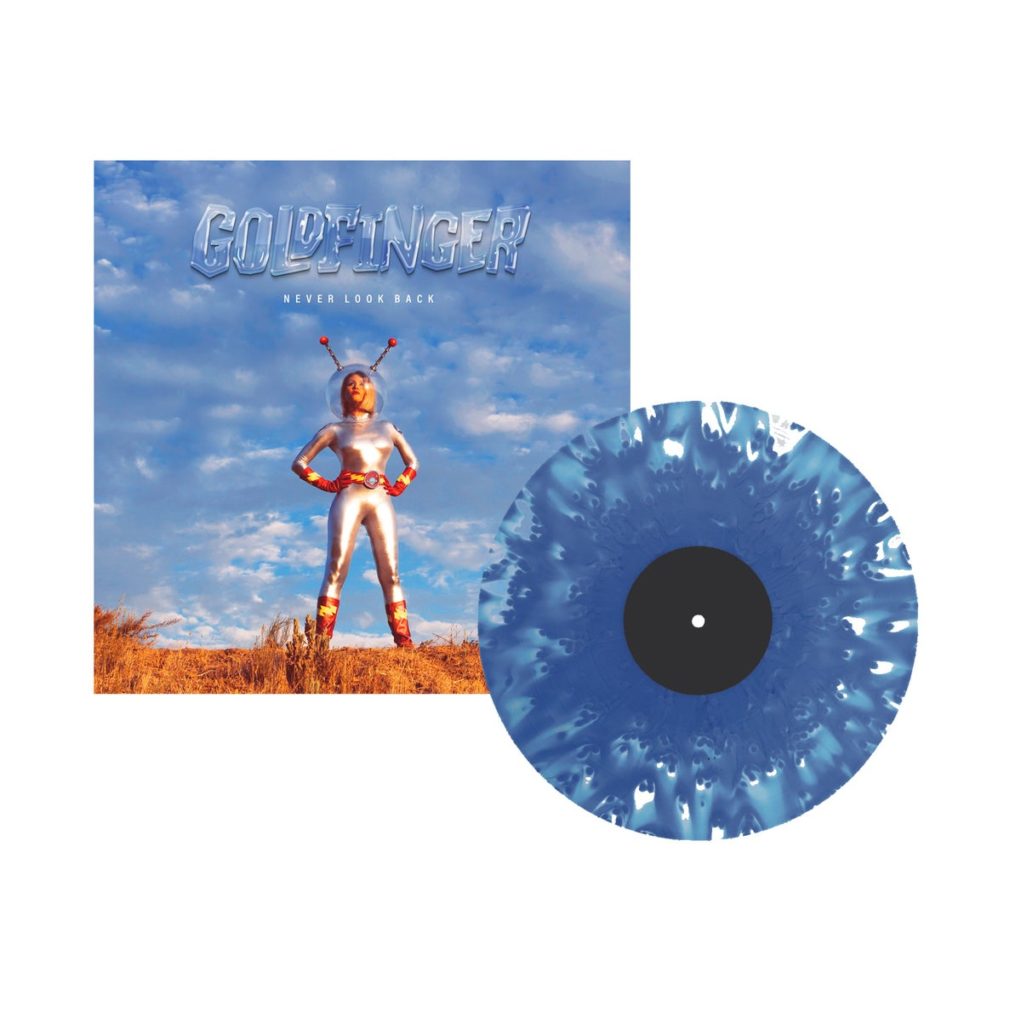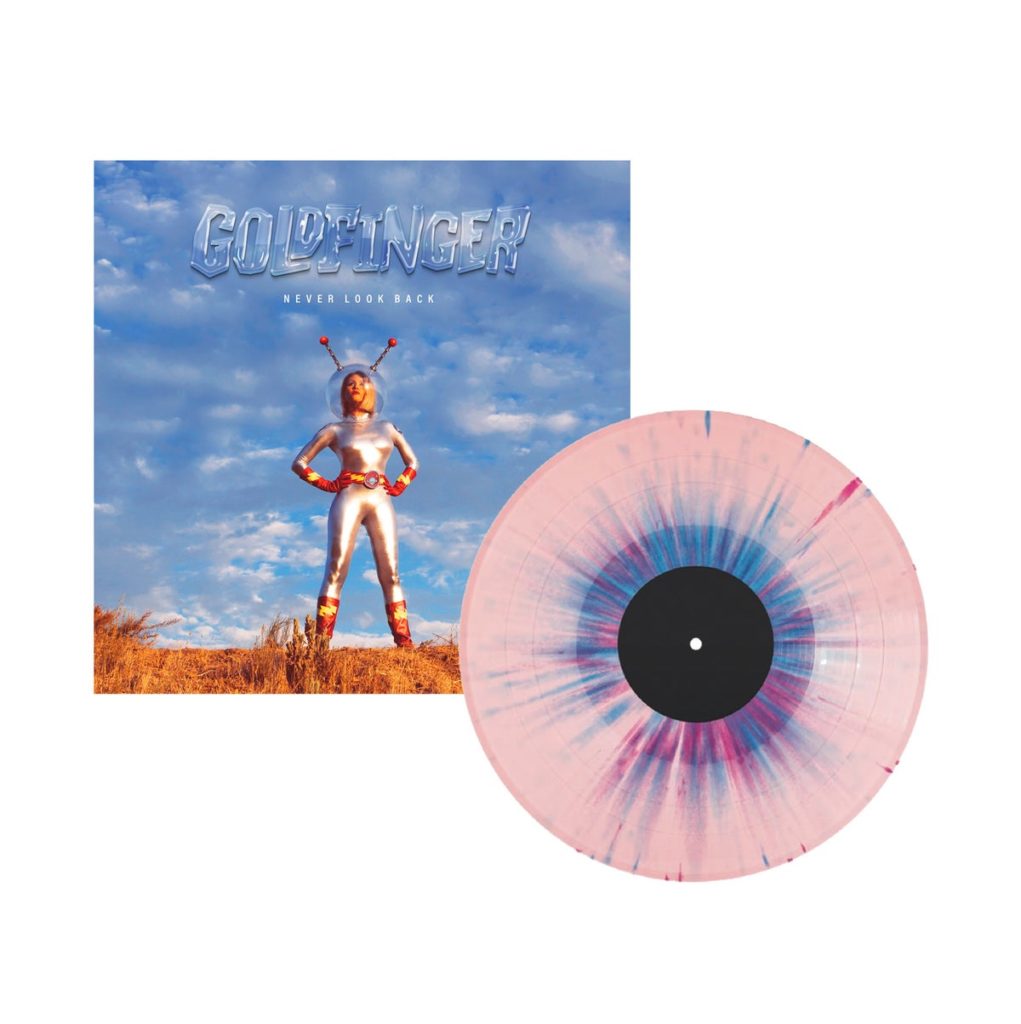 ---
Follow Goldfinger on Socials
---
Everyone should have a soundtrack playing loudly in the background of their life. I was born moshing to my own beat and have never swayed from my love of music. Spreading my passion through the written word is my soul's purpose. My punk heart beats loudly with the rhythm of my rock soul. I plan to continue to mosh like no one gives a shit.
Click on Tracey's photo for more of her articles!