Punktuation's 'man on the ground' in the Netherlands, Herman de Tollenaere, was at The UK Subs first night of their European tour!
Last week, the UK Subs played in Utrecht, the Netherlands. This was their first date on a European tour that will take them through the Netherlands, Germany, Switzerland, and Austria, before they wrap up on February 5th in Aarschot Belgium.
It was also the first time they played in Utrecht since 2013—and it was a packed house.
The gig was originally to be held at dB's venue, but because of the overwhelming demand for tickets, it moved to the larger capacity Helling Hall—where, of course, it sold out again.
Punktuation! got invited to the soundcheck, where Alvin Gibbs warmly greeted us as the UK Subs started checking the drum sound, guitars and foldback. Then they launched into 'Emotional Blackmail',  and it sounded terrific.
Charlie Harper arrived and was full of his usual humour as he walked onto the stage. With a cheeky chuckle, Alvin told the lighting person (as if Charlie's appearance reminded him): "Hey, don't let people see how old we are, ok?"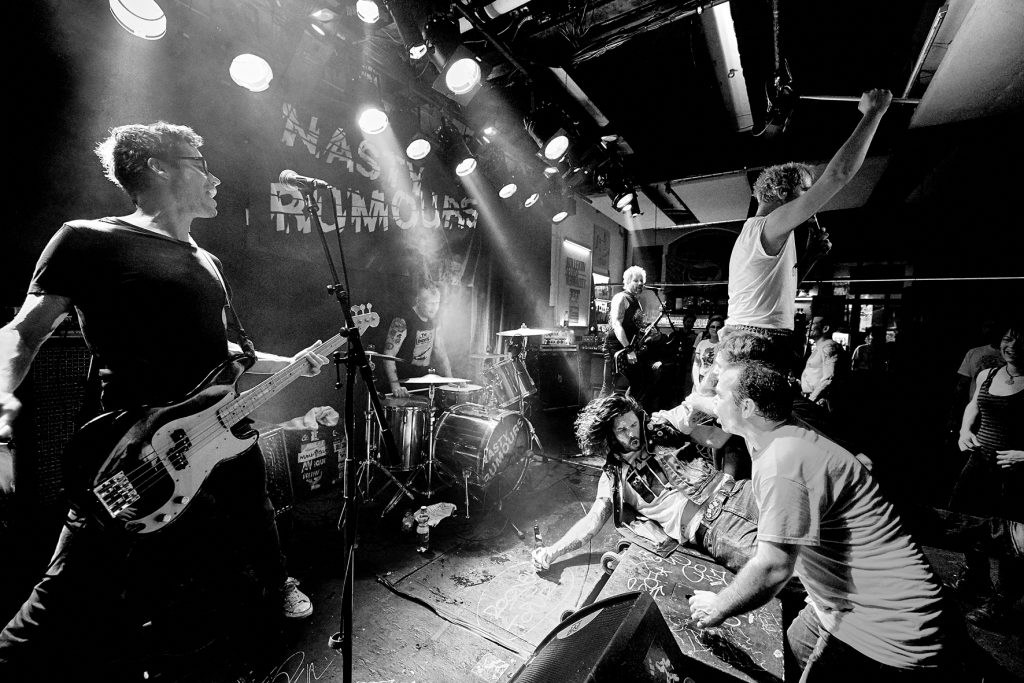 Nasty Rumours @ Rössli Bern © 24.10.2019 Patrick Principe
At 19:30, the audience entered, filling the sold-out hall to the brim. The UK Subs seem to be a punk musicians' punk band: many veterans of early Dutch bands turned up.
Fanzine author and guitarist Julia P. Marloes of Smexmec was there, as was Marleen, guitarist of the Wandas; Guus, singer of the Prime Ministers and Ben, drummer of the Sweathearts.
The lights dimmed, and the support band, Nasty Rumours, took to the stage. Founded in 2014, the band are inspired by the Boys, Buzzcocks and Undertones and have shared the stages with the likes of The Adicts, Stiff Little Fingers, 999, TV Smith, The Baboon Show and are now sauntering across Europe for 21 days supporting the mighty UK Subs.
They played well. These Swiss Punk rockers got the crowd going as they dished out their power-pop choruses crafted to stick in your head for days. The audience loved them!
Of course, everyone was on tenterhooks waiting for The UK Subs, and when the lights dimmed for a second time that night, the audience went wild.
The Subs' first song was 'Emotional Blackmail'. Charlie zipped around the stage as he sang. At 78, he doesn't 'zip' as rapidly as he used to, but he's still remarkably sprightly.
The lads then launched in to 'You Don't Belong',  the opening track from their 1981 'Diminished Responsibility' LP and then straight into 'Endangered Species'  from their 1982 album of the same name.  They then turned up the already pumping vibe with a great version of 'Rockers'.
The Subs fans were lapping up this amazing trip down memory lane as the band played song after song after song from their very extensive discography. 
The Subs' last two songs of their 15-song set was 'Stranglehold', which sent an already enthusiastic crowd over the edge, and ended on 'Disease.'
The jam-packed audience roared and cheered as the band left the stage. The atmosphere was electric.
The Subs came back for two encores. The first encore consisted of, C.I.D. 'I Live in a Car' 'Keep On Running', Kicks' and finally 'Party In Paris'.
However, the crowd simply didn't want the night to end, so they stomped and cheered until Charlie, Alvin and the lads return once again to belt out 'Organised Crime' and 'Teenager'.
Charlie was obviously having a great time and as the crowd cheered he bellowed: 'This is not the end! We will be back!"
Maybe not for big tours, but in some compacity, the UK Subs will be back. After all, as we all know, punk will never die.
Everyone left de Helling very satisfied after this great night.
Emotional Blackmail
You Don't Belong
Endangered Species
Rockers
New York State Police
Bitter & Twisted
Fear of Girls
Limo Life
Down on the Farm
Ice Age
Tomorrows Girls
Warhead
Riot
Stranglehold
Disease
Encore
C.I.D.
I Live in a Car
Keep On Running
Kicks
Party In Paris
Encore 2
Organised Crime
Teenage
Follow UK Subs on Their Socials
Need more Punk In Your Life?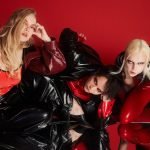 New Releases
Band Unveils Title Track as Final Single Ahead of Album Release, Accompanied by Self-Made Music Video
Punk News
Frenzal Rhomb Takes Over Iconic Aussie TV Music Show 'Rage' For What Promises To Be a Punk-Rock Extravaganza!
<div class='heateor_sss_sharing_title' style="font-weight:bold"
Read More »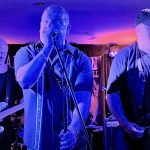 Punk Features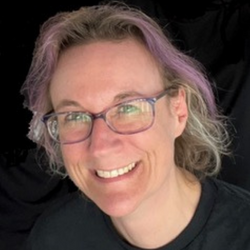 New punks on the London block Denizens played their 2nd ever gig in West London on Saturday, showcasing their debut EP 'Mind Control'. Punktuation's Ruth
Read More »
In 1978 Herman co-founded Dutch Rock Against Racism and was a founder of Pin punkzine. He's vocals/saxophone for Cheap 'n' Nasty and in 2021 co-founded the Punk Scholars Network, Netherlands.