With support by ex-Stranglers frontman Hugh Cornwell, The Undertones performed a comprehensive setlist to members of an appreciative crowd. Punktuation's Ruth Rae was one of them!
Derry's oldest and best known punk band The Undertones finally made it to Oxford after two years of Covid delays, for a high energy, sweaty gig at the O2 Academy. Like many venues these days, the Academy puts on a DJ club night later in the evenings, so the show had to finish by 10pm – known in the trade as a 'Disco load-out'!

Neither the early start nor the trial of driving into the city (which was doing an accurate impression of a car park!) prevented a good crowd from being there, as support The Hugh Cornwell Band took to the stage just after 7pm. Hugh is of course the ex frontman of The Stranglers, and his set was comprised of a mixture of his solo material and Stranglers classics. Drummer Windsor McGilvray had an excellent night, it was great to see his work on the complex 'Bad Vibrations' from Hugh's solo album 'Totem and Taboo'. Pat Hughes on bass was his usual steady self, making those Stranglers' lines and runs look easy.
The now 73 year old Cornwell adapts Stranglers songs so that the keyboard parts are played on guitar or sung, and the audience happily joined in with 'Always The Sun', 'Strange Little Girl', and 'Duchess' amongst others. A hint of bitterness leaked out, when Hugh said "The Stranglers aren't writing songs as good as these anymore", a sentiment I disagree with entirely! Perhaps he should listen to their 2021 album 'Dark Matters'?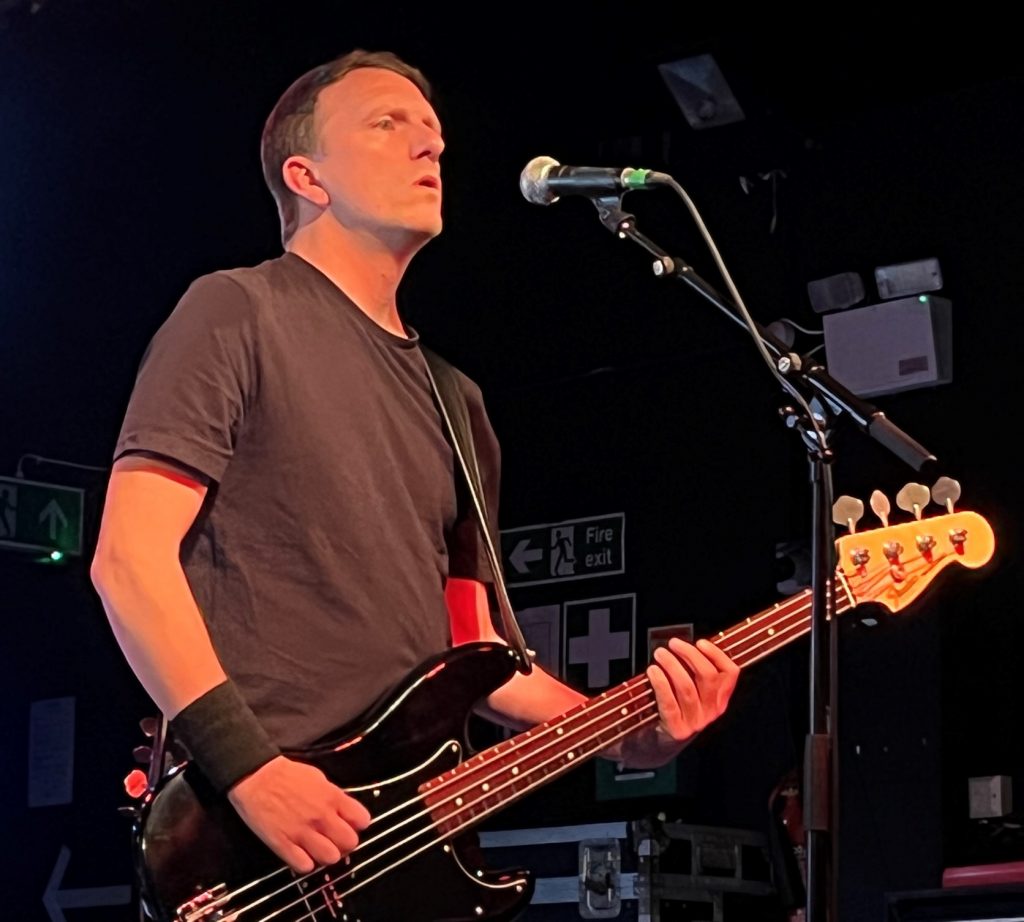 Also amongst the audience was none other than ex England footballer Stuart Pearce MBE- an ardent Stranglers fan- and star of last year's 'This Song' video from the aforementioned 'Dark Matters' album!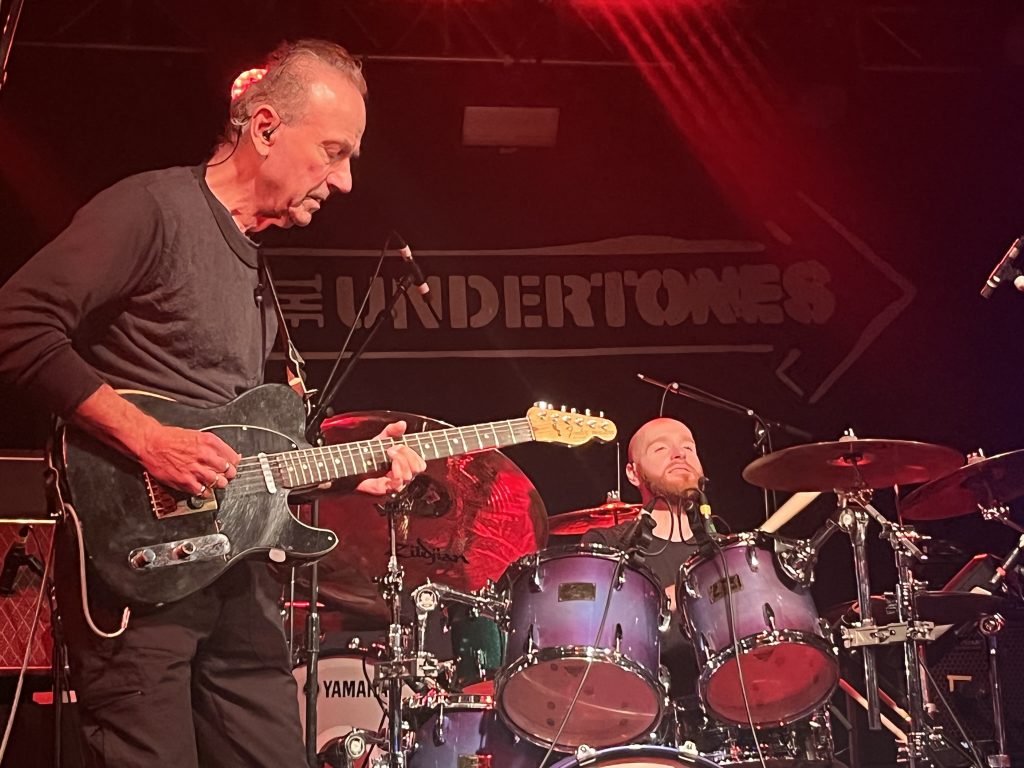 A fast stage re-set while those behind me squeezed forward and downed pints – a worrying combination!- and The Undertones received a very warm welcome from the Oxford crowd. The venue tends to get hot and sticky at the best of times, and this evening saw much use of the provided towels by the band, while we in the crowd glistened as we were transported back to 1979. Once again proving that punk rock keeps you young, an energetic performance from the band thrilled the up-for-it audience!
Mickey Bradley on bass wasn't given a lot of time for his usual banter with the crowd, although he did get in a few wisecracks, including "I expect to see 500 words on how you enjoyed the gig, due in on Monday" which amused me as that's exactly what I'm doing! Vocalist Paul McLoone, in addition to being a great singer, gives a very physical performance with leaps and high kicks around the stage. The songs were played fast, and in rapid succession, leaving him almost breathless.

I was gladdened to see Billy Doherty back behind the drums. For a man who has heart disease and needs to be careful, being The Undertones' drummer possibly isn't the safest career choice, but Billy was looking very well and drove the pace relentlessly! The O'Neill brothers John and Damian are both fine guitarists, and I spent a lot of time watching their hands as they made their guitars sing.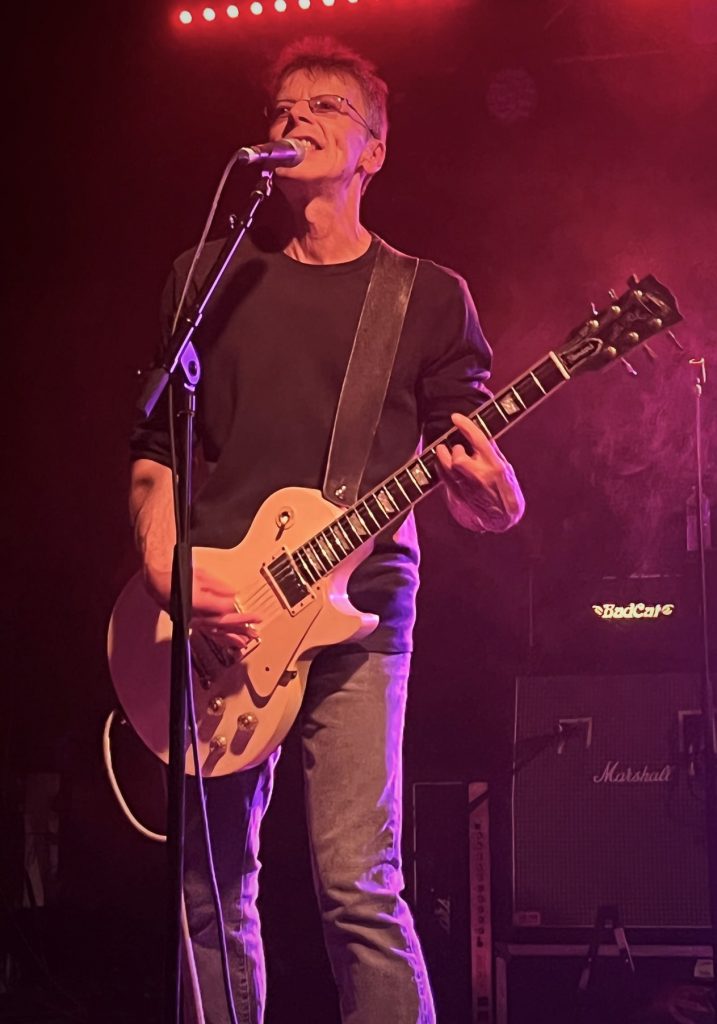 You won't find a band that give better value for money – they played 33 songs, an impressive feat! From opener 'Thrill Me' to closer 'My Perfect Cousin' they were absolutely on fire. They included all of my favourites; 'It's Going To Happen!', 'Jump Boys', 'True Confessions', 'Here Comes The Summer', 'Male Model', 'Billy's Third', 'I Know A Girl' and 'Get Over You', which made it an outstanding gig for me. Topped off by the gift of Damian's plectrum, handed over by the man himself! I only took one video, of 'Family Entertainment', which was popular with the crowd who sang along loudly, and occasionally in tune:
I can honestly say that The Undertones always put on a fabulous show! Having seen them several times this year, they make each one 100% fun!
---
Follow Undertones on socials…
---
Need more punk?
SOD off!! Spear of Destiny are back with a new album
Review: 'Reality Cheques' by Pulled Apart By Horses
'Punks Listen' to raise money for the Red Cross
Kai Cult Unleashes Merciless New Single
Rob Moss and Skin-Tight Skin release new album
Latin Bands Honour Green Day's Sophomore Album 30 Years On
Ruts DC announce highly anticipated new album
Skate punks Cigar return to visit
Monkey Mind release new video 'Black Clouds'
PARKER Return With Anthemic New Single 'Problems'
Floggy Molly Partner With Ukrainian Filmmakers For 'A Song Of Liberty' Video
HOODOO GURU'S Dave Faulkner and Brad Shepherd: My Punk Top Ten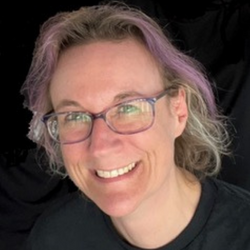 'Usually found jumping around down the front at gigs, I also relish taking photos and videos, singing, speaking with fellow music fans, and asking musicians the questions nobody else does  Writing about my favourite bands and connecting with people who love music too keeps me more-or-less sane  I've worked for over 25 years at a video production company, mainly filming live music events, therefore I have an additional backstage perspective!'