One week after the UK Subs, their younger punk compatriots, Big Joanie, started their 2023 European tour in the Netherlands. Herman de Tollenaere was there!
The gig began unusually early. At 7:30 pm, in fact. No support band. Just Big Joanie. Apparently, this was because there was another concert in the second hall at Paradiso, and management feared Big Joanie would drown out the Americana concert that was taking place there.
Big Joanie's auditorium was heaving. There were old punks, young punks, black punks and white punks – and just over 50% of the audience were women. Stephanie Phillips (lead guitar and lead vocals) said: "This is the fourth time we've played Paradiso, and each time more people come!"
Most four-piece bands set up on stage with the drummer at the back, the lead singer front and centre, with a guitarist and a bassist at each side. Not so Big Joanie.
Stephanie, sang and played her guitar from the left of the stage and drummer Chardine Taylor-Stone, was centre stage. On the right, stood Estella Adeyeri (bass guitar and vocals), and at the back, where the drummer is most often placed, was their second guitarist Vanessa Govinden, who also played synthesizer and occasionally bass.
Drummer Chardine had a microphone, but it was used not so much for singing but for either making caustic jokes about the state of the world or announcing the next song.
"The situation in the UK is shit! I heard you in the Netherlands also have problems, like the extreme right," Chardine said to loud applause between songs. "We are in solidarity with you and everyone fighting that!'
While most drummers sit behind their kit, Chardine stands. Her drumming style is reminiscent of  Budgie of Siouxsie and the Banshees in that she hardly touched the cymbals.
Big Joanie launched into the gig with a blistering version of 'Cactus Tree', from their second album 'Back Home', which set the pace for the night and from this first powerful song on, the hall became a seething mass of people bobbing up and down, cheering, applauding and loving every moment!
Knowing Big Joanie only from their studio records, I expected a good gig, and they didn't disappoint. In fact, they turned out to sound better live than on record.
Almost without drawing breath, the girls slid into 'Happier Still', also from Back Home. The song is about overcoming depression, and Chardine pointed out, "People see us as strong. Which we are. But we also have vulnerabilities."
During the third song, 'Taut', Stephanie left the lead guitar playing to Estella. Estella put her bass back on for the fourth song, 'Confident Man' a song about "confidence men, fraudsters."
Some punk bands fall into the trap of becoming too derivative and predictable. Big Joanie, don't. Big Joanie dares to go off the beaten track. Sure, when heading off the beaten track, there is always the risk of experimenting for experiment's sake, which often results in self-indulgent artiness. This is a trap, thankfully avoided by Big Joanie!
Their tenth song was 'It's You', from their first album 'Sistahs'. To laughter and applause, Stephanie announced it as "a song about men who are shit in bed.".
After 'Fall Asleep', also from Sistahs, the band members left the stage to rapturous cheering and appreciative screams. 
The audience, of course, did not want that to be the end of the gig. They clapped loudly and chanted, 'Hey ho! Let's go!' tempting the band out onto the stage for their encore.
They played two songs both from the album Back Home. First, 'I Will', about the housing crisis. Then, 'In My Arms', a song about capitalism. Again the crowd loved every moment and made sure that Big Joanie knew!
Have the band let their stardom go to their heads? No. Not Big Joanie! After the concert, they went to the hall to talk and take photos with their very excited fans!
Very satisfied, everyone left Paradiso. Big Joanie had proved, once again, that Punk's not dead.
EUROPE
Feb. 15, 2023
Lille, France
L'Aéronef
Feb. 16, 2023
Paris, France
FGO-Barbara
Feb. 17, 2023
Rouen, France
Le 106
Feb. 18, 2023
Lorient, France
HYDROPHONE – scène de musiques actuelles
Feb. 20, 2023
Cognac, France
Les abattoirs
Feb. 21, 2023
Nantes, France
Stereolux
USA DATES
Mar. 19, 2023
Denver, CO
Larimer Lounge
Mar. 20, 2023
Salt Lake City, UT
Kilby Court
Mar. 25, 2023
Seattle, WA
Sunset Tavern
Mar. 26, 2023
Portland, OR
Polaris Hall
Mar. 28, 2023
San Francisco, CA
Rickshaw Stop
Mar. 30, 2023
Los Angeles, CA
The Echo
Mar. 31, 2023
Santa Ana, CA
Constellation Room
May. 19, 2023
Atlanta, GA
Purgatory at The Masquerade
May. 20, 2023
Nashville, TN
Third Man Records
Main Photo Credit: Susana Martins
Cactus Tree

Happier Still

Taut

Confident Man

Today

What Are You Waiting For?

Your Words

Cranes in the Sky

(Solange cover)

Sainted

It's You

Fall Asleep

Encore:

I Will

In My Arms
Follow big Joanie on Their Socials
Need more Punk In Your Life?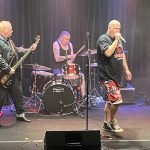 New Releases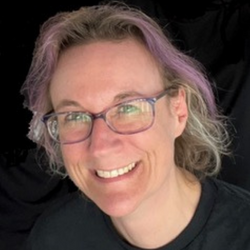 Red Anger 's second album 'Revolution Numb' is as a natural progression from their first. A call for freedom and change, with powerful delivery of
Read More »