In the spoken tour AABZ '22: Rebranding Anarchism, the frontman of Dutch punk band Hang Youth, Abel van Gijlswijk explains to the audience how rotten our capitalist world really is.
The Leiden Theatre in the Netherlands opened in 1705. The audience's average age is beyond decrepit when the theatre hosts a Shakespeare play (which is a regular occurrence). However, last month, the theatre was almost sold out, and had an audience who were far younger and more energetic. Why? Because rather than Willy Shakespeare, Abel van Gijlswijk of Hang Youth (arguably the most popular Dutch punk band right now) was there, on his autumn 2022 spoken word tour.
Hang Youth, are huge in The Netherlands. When they play the big hall of Paradiso in Amsterdam, tickets are sold out almost immediately.
Abel opened his 'Rebranding Anarchisme', show with a defence of his use of the word 'kanker' (cancer) as a profanity: like 'kankerduur', (comparable to 'fucking expensive' in English) a Hang Youth song about inflation.
He said the word is not intended to hurt people whose loved ones have died of cancer (Abel's father died of cancer). Using the word as an epithet is Abel's way to overcome his terrible loss. The word 'cancer' is not the same as the disease killing people. Like the N-word is intended for discrimination, for hurting people. Cancer does not discriminate, it is a danger to everyone.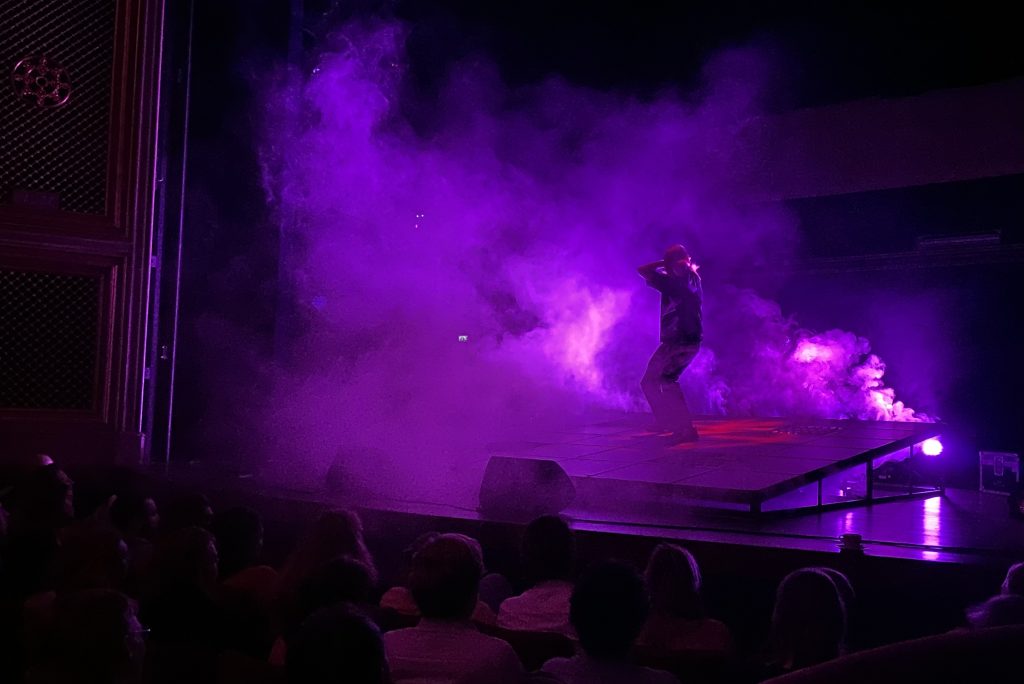 Abel believed things are not as apparent as they seem. Capitalism is not as inevitable as the words of its ideologists like Margaret Thatcher made it seem. And states like the Netherlands are less evident than they look at first sight. Governments need to put fences around countries to make them separate artificially. Abel also points out that there are also fences around Dutch refugee centres, forcing refugees to sleep rough outside. These fences are for excluding people. Abel does not like fences.
Sometimes, there is even exclusion at unexpected places as Abel points out. "We were booked to play at an anarchist event. But then, conservative anarchists cancelled our gig. Because we supposedly had broken the rules, the rules of anarchism."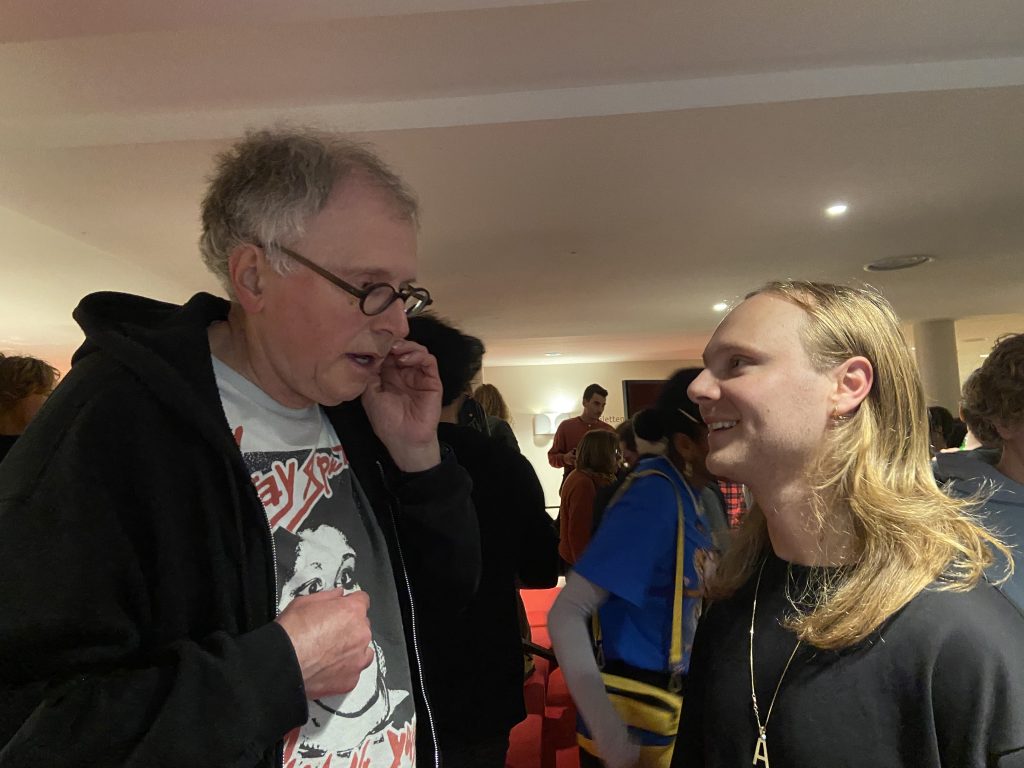 On his Spoken tour, Abel repeatedly breaks the theatrical fourth wall, through direct contact with the audience.
He spoke about people denying science. "Sometimes, capitalist money-grabbers invade science. Some people don't see the difference between the capitalist invasion of science and science itself. Then, you get stupid things, like global warming denial or COVID denial."
Every now and then, the audience interrupted Abel with loud applause of agreement.
Abel gave an impressive performance. The show was only an hour long, but by the end of it your brains were full to the brim; the point was made, without any flowers, without any 'beating around the bush'. It was direct and in your face. AABZ '22: Rebranding Anarchism is a real tour de force by Van Gijlswijk, by the end, you will want to rush to the merch stand so you can wear his words across your heart!
There are only three more shows of the tour to go, so grab a ticket while you can!