On this day 15 years ago Die Toten Hosen, turned off their amps and picked up their acoustic guitars for two nights only!
On a hot late-summer weekend, 15 years ago today, the recording for the album Only or a visit: Die Toten Hosen Unplugged in the Vienna Burgtheater took place in the beautiful Vienna Burgtheater – a project that broke new ground for the iconic German punk band Die Toten Hosen.
"After we had been on the road with electric amplification almost exclusively – with the accelerator fully depressed – we decided to face this special adventure: a whole 'trousers' concert unplugged," the band said in a statement. "We didn't know what to expect, the audience even less, but the joy that both evenings turned out to be a great experience for everyone."
At these concerts, Die Toten Hosen played four brand new cover versions that included: Hand In Hand by the Beatsteaks, Blitzkrieg Bop by the Ramones and The Guns of Brixton by The Clash, giving these punk classics the DTH twist -and of course they played many classics from the Die Toten Hosen back catalogue.
On the occasion of the 15th anniversary of the recordings, the band are re-releasing the album Only for a visit: Die Toten Hosen unplugged in the Vienna Burgtheater on December 4th, 2020 in a vinyl edition, limited to only five thousand copies – all. numbered and with a 24-page booklet with many unpublished photos from this memorable event.
We recommend you put your order in for this exclusive limited edition vinyl today – we have – it will sell out!
You can pre- order your copy here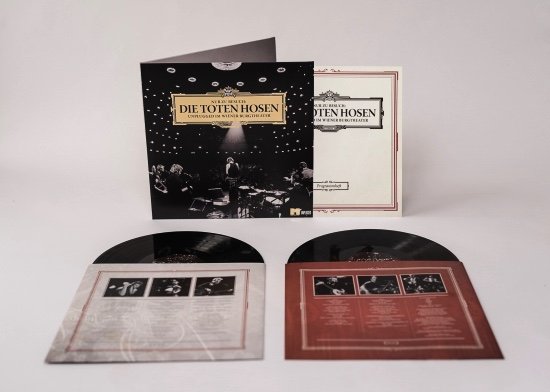 ---
More Die Toten Hosen
Punktuation Magazine For All Your Daily Punk News, Features, Interviews, Lifestyle and more!