In celebration of International Women's Day 2023, let's have a (very brief) look at how women and punk have evolved together and been a liberating and challenging force for change.
From punk's inception, women have played a pivotal and exciting part of the movement and their music, aesthetics and personas have been just as varied as every other part of the scene.
Women and punk have always been assumed to be happy bedfellows and for the most part they have been. Due to punk's reputation as being synonymous with progressive politics and a non-exclusive, inclusive nature, it perhaps goes without saying that women have been welcomed, encouraged and respected throughout the scene. This March, as every major company, corporation and celebrity tries to convince you they are a champion of women so they can use the IWD hashtag for shameless promotion, punk is in a unique position to legitimately claim that integral to its ethos is that of anti-sexism (as it is with anti-racism and anti-fascism and any other form of discrimination).
However, whilst researching my book about women and the punk scene- 'Rebel Grrrls- The Story of Women and Punk' out in 2024- it seems when you take an overview of the punk genre as a whole, you can see some peaks and troughs- some gaps along with the triumphs.  Not all punk scenes are created equal in terms of representation of women yet consistently, women, girls and non binary scene members and fans have driven the music forward.
If we assume that punk (to all intents and purposes) started in the 1970s with the UK scene, then that seems as good a place as any to consider women's starting point in terms of punk. The 'year zero' approach that punk took- that everything before it was irrelevant and obsolete and needed to be swept away- included those traditional notions of how women should look, sound and behave. As Siouxsie Sioux said of the impact of punk on women:
"People forgot the punk thing was really good for women. It motivated them to pick up a guitar rather than be a chanteuse. It allowed us to be aggressive."
As well as the DIY approach meaning that women were encouraged to get involved and form bands and get on stage, there was no uniform in terms of look or sound, adding an extra dimension of self- expression and freedom that the rest of society in the 1970s did not offer women.
One of the most recognisable faces of the original cohort of punk bands was Siouxsie Sioux. As the lead singer of seminal punk/new wave band Siouxsie and the Banshees, Sioux inspired legions of fans in terms of style, attitude, and musicianship. She is certainly the name that comes up most when talking to female punk fans about who they found inspirational and revolutionary in that early punk scene.
Poly Styrene, The Slits, The Raincoats, Chrissie Hynde, Patti Smith, Pauline Black…..all different, talented and bold artists who produced some of the most seminal music of the decade and provided role models to a swathe of young music fans both men and women. They are all names that come up frequently when talking to punk fans from that era and their influence is immense.
Looking across the pond and into the next decade, the American Hardcore movement of the 1980s was where bands like the Dead Kennedys and Minor Threat made politics and social justice issues a central part of the their music and image. And whilst women were undoubtedly just as integral to this scene as they were to any other punk scene- as musicians, fans, promoters and journalists etc- on the surface, the history of American Hardcore does seem to have ended up defined by the machismo of it all- the violence at shows, the sweaty calf muscles of Henry Rollins sticking  out from his shorts, the angry white male fan stereotype. And whilst those are actually key parts of the legend of the scene, we can also look to musicians such as Kira Roessler (Black Flag bassist 83-85) who balanced playing and touring with one of the most hardcore of hardcore bands of that era, with studying Applied Engineering at UCLA. Elsewhere in US punk you had figures such as Exene Cervenka from punk band 'X', one of the most influential bands of the era.
Of course punks like Debbie Harry, Patti Smith, The Go Gos and Lydia Lunch continued to achieve success throughout the 1980s but it did seem like there was potentially a lack of unifying force during this period that would give women their very own movement with songs that explored women's experiences and perspectives. Enter: Riot Grrrl.
At the tail end of the 1980s and the beginning of the last decade of the 20th century, women and girls carved out their own brand of punk. As we move into the 1990s, a new wave of punk began in the clubs and streets of America that challenged the older punk generation and highlighted that there was still room for improvement on gender issues in the alternative music scene.
Riot Grrl was a sub-genre of punk that put its money where its mouth was in terms of championing marginalised groups and pressing for their inclusion in the wider scene.
Bands like Bikini Kill, Huggy Bear, Sleater Kinney, Babes in Toyland, Bratmobile, L7, Lunachicks and Heavens to Betsy trailblazed a manifestation of punk that absolutely centred the lives of women and girls and sang songs about periods, sexual violence, misogyny, body image and female solidarity and friendship (Bikini Kill's iconic 'Rebel Girl' being a kickass example of the latter).
It wasn't to last unfortunately and by the end of the 1990s, riot grrrl had more or less been overshadowed by pop punk with bands like Blink 182, Green Day, Sum 41 and New Found Glory achieving incredible mainstream success. Here, women and girls become somewhat pigeonholed as love interests, cheerleaders and crushes and the legacy of riot grrrl seemed to be slipping away for this next generation of punk fans. When the Lunachicks were added to the line-up of the Vans Warped Tour in 1999, they were one of only three female bands on the whole tour (along with The Donnas and Bif Naked).
But the good news seems to be that since the mid 2000s, punk seems to have found its way back on track and the last 15 years has seen a resurgence of riot grrrl activities and a have-a-go attitude that reflects the intentions that punk has always aimed for. Punk has returned to political roots with bands like Pussy Riot, Dream Nails, Petrol Girls and Menstrual Cramps all making politically charged, in yer face, unapologetic and socially conscious bangers. It is a golden age of punk-as-activism and issues around austerity, reproductive autonomy, trans rights, sexual violence and representation all being common subject matter for bands lyrics and campaigning. 
Obviously it goes without saying (I hope) that the above is the tiniest snapshot of a rich, varied and expansive genre that has been going for over 40 years. In a longer tome, we could explore many more badass women and non-binary musicians, activists and writers and fans who have kept such a vital music scene alive. But perhaps we should remain alert to the fact that at a time when Glastonbury is currently being hauled across the coals for an all-male line up in 2023,  and debates about representation and opportunities for women in music still rage on, we must keep a critical eye on all aspects of culture to ensure every member of the next generation knows that punk is a home for them.
'Rebel Grrrls- The Story of Women and Punk' by Molly Tie will be published by Omnibus Press in 2024/25.
Follow Molly Tie on Her Socials
Need more Punk In Your Life?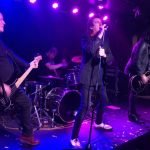 Reviews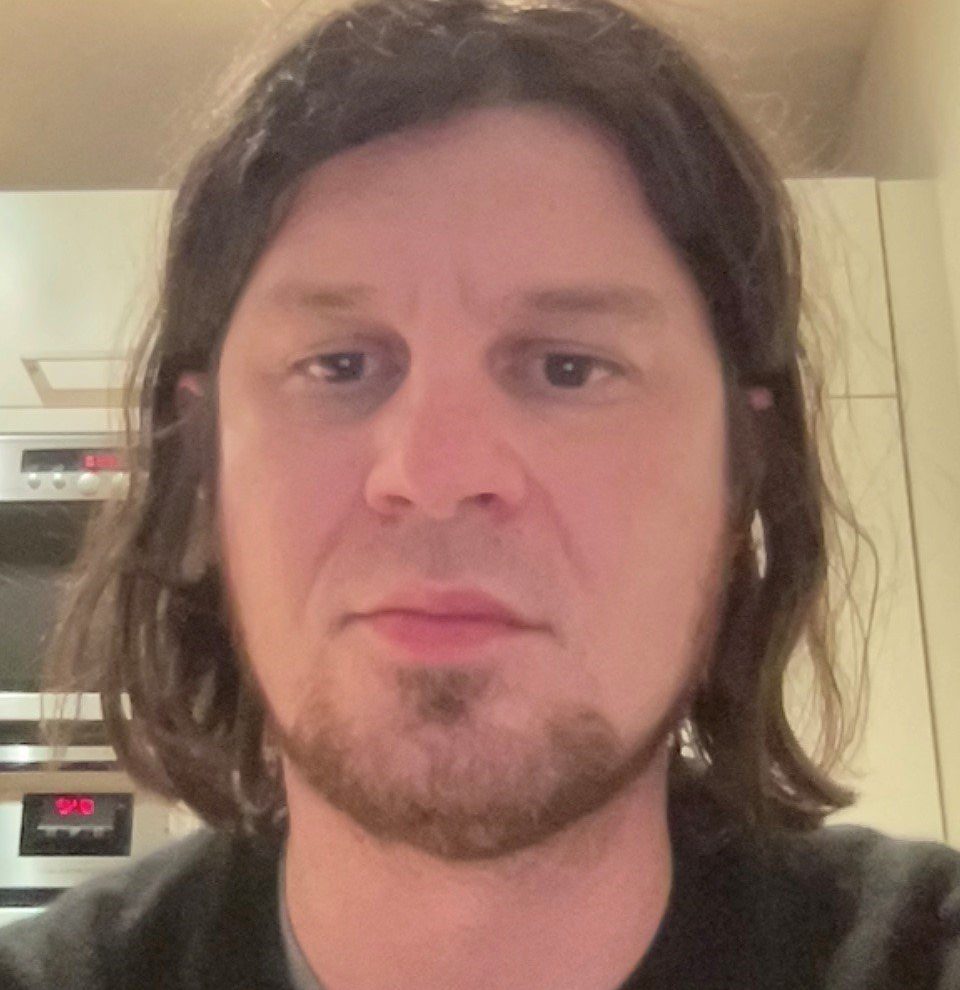 Vive Le Rock were ushering in the festive season with an impressive mid-week five band bill at London's The Water Rats.
Read More »