Brisbane's favourite Celtic punk rockers, Fox n Firkin are back with a new single – Get On The Boat – a track that was originally intended to be a song to dis another well-loved Brisbane punk band, but ended up being an ode to them instead. It's what happens when you try and dis a band that can't be dissed! 
"Yeah, so we tried to write some dis songs as a bit of a joke. I tried to write one about the Flangipanis, and it turns out they are awesome, and there is literally nothing to dis about those guys, so we ended up penning a love letter to them instead, in song form. Get On The Boat is basically us declaring that everybody needs to get on board with this band now before they become mega untouchable rockstars!" – Robbie Fraser (Drums/ Vocals)
All in good spirits between two local punk bands, the result sees a super fun new track with Fox n Firkin's trademark sound which blends punk with Celtic vibes and delivers music you simply can't sit still for. Tune in right HERE. 
With a global pandemic upon us, the band had to adapt their songwriting approach, as guitarist Andrew Boyle explains;
"None of us have been in the same room at the same time as each other for the last 6 months. This is the first time we have attempted to write, record and release a song by sharing ideas online and going to the studio individually to record our parts. We are usually all very involved in all aspects of writing and producing our previous albums and EP's. We were again but this time, we didn't actually get together as a band and jam out the song at any point." 
Get On The Boat was written by Fox n Firkin. It was produced by Fox n Firkin and Greg Arnott. It was recorded at Page One Studios in Brisbane by Greg Arnott and mixed and mastered by Dave Dogg Atkins at Hydrofunk HQ in New South Wales.
Get On The Boat is out via Folk Til Ya Punk Records today.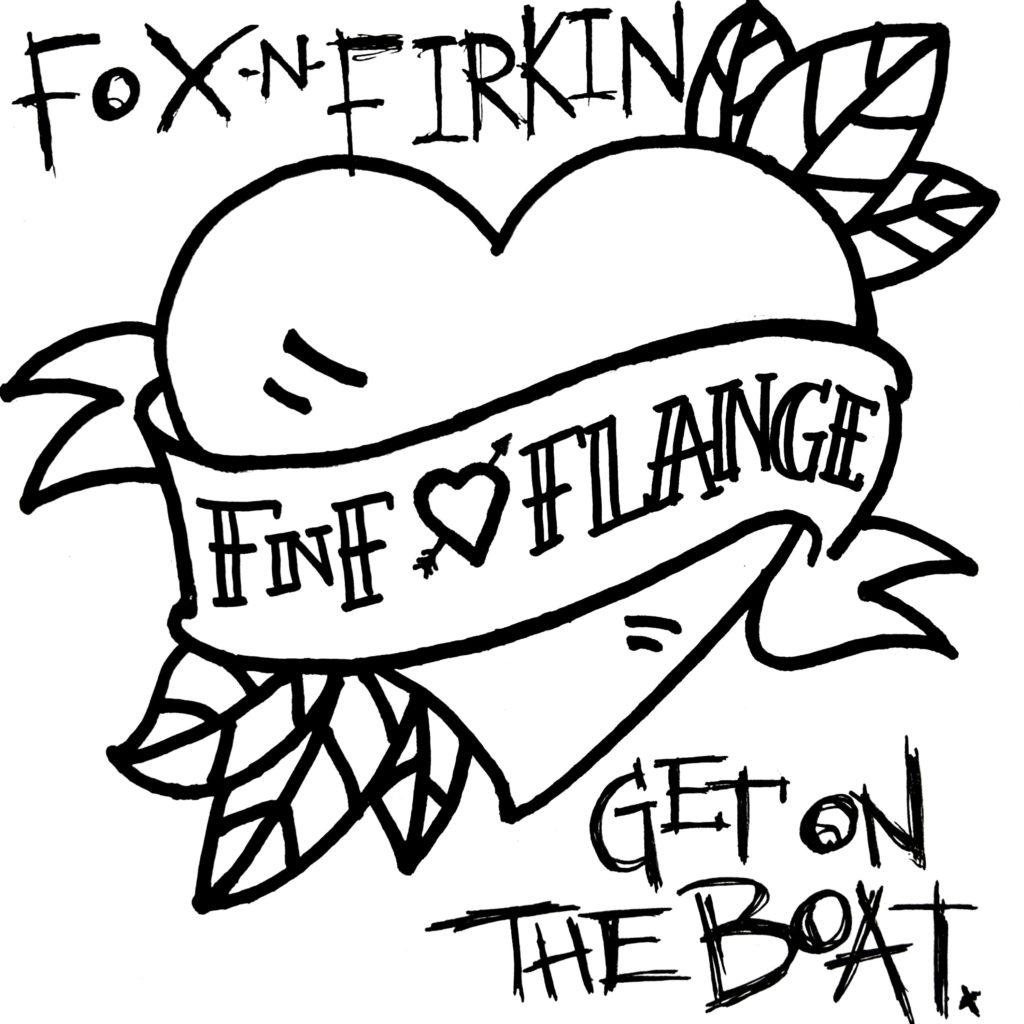 Catch Fox n Firkin LIVE at King Lear's Throne on Friday October 16 with Pauly Drunken from Flangipanis! Click HERE for the event page and more details.
---
Follow Fox n Firkin on socials for more.
With thanks to The Colourful Writer
---
Punktuation Magazine For All Your Daily Punk News, Features, Interviews, Lifestyle and more!