FELICITY has debuted an explosive new film clip featuring Story Of The Year's Dan Marsala.
Orlando rock/punk/alternative band FELICITY is excited to share their new live music video for Ignite, taken from the band's debut full-length album, Dear Universe.
The video was filmed this past February at Kraken Music Festival, featuring Dan Marsala. "We can't believe we managed to pull this off, honestly. We were added to Kraken Fest in Orlando, FL, just a week before the show, and our goal was to make the most of it, so we figured why not make a live music video of our set and ask Dan to come up and sing his part?" the band shares. "With such short notice, we didn't expect much, but to our surprise, he reached back out saying he was about it! And now this will go down in history as the greatest music video FELICITY will ever have."
From their earliest days, FELICITY has seen success up close. Just months after forming in 2013, the Orlando-based newcomers were invited to perform at their hometown's stop on the 2014 Vans Warped Tour. Their fourth show ever. Shortly after that the scored a slot at The Big Orlando Festival alongside Fall Out Boy and Weezer. Then songs were placed everywhere from Fox Sports to MTV's The Challenge cementing that they were onto something big.
Like many acts in the internet age, FELICITY began as a Craigslist connection. Damien Fagiolino and guitarist Andrew Rapier bonded over their love of post-hardcore firestarters Finch. For years, Fagiolino had been a staple in the Orlando cover band scene, paying tribute to acts from the '90s and early 2000s, but the singer had a strong pull for something more. Together with his bandmates (Rapier, guitarist Cory Nicholas, and bassist Michael Alosa), FELICITY are well on their way to carving out their own world. Their dextrous sound spans genres as the group shapeshift from hard-charged, detuned metal to ebullient pop-punk.
On their debut full-length, Dear Universe, FELICITY takes those skills and sharpens them even more. They kicking down the guardrails to expand their sound further than many bands in their scene are willing to venture. Recorded over 30 days with genre super-producer Andrew Wade (A Day To Remember, Neck Deep, Wage War), the Adventure Cat Records-released album follows a trio of EPs. The album finds the band fearlessly experimenting with new sounds and structures that divert from their past to chart their future.
"We approached this record as songwriters for the first time," Nicholas explains. "We want to be a band that can fit in everywhere and make various songs that resonate with all kinds of people." The result is a group who sound as confident, unleashing caustic, swerving breakdowns as they do, baring their unabashed pop tendencies and unfolding more ethereal soundscapes.
Dear Universe is out now via Adventure Cat Records.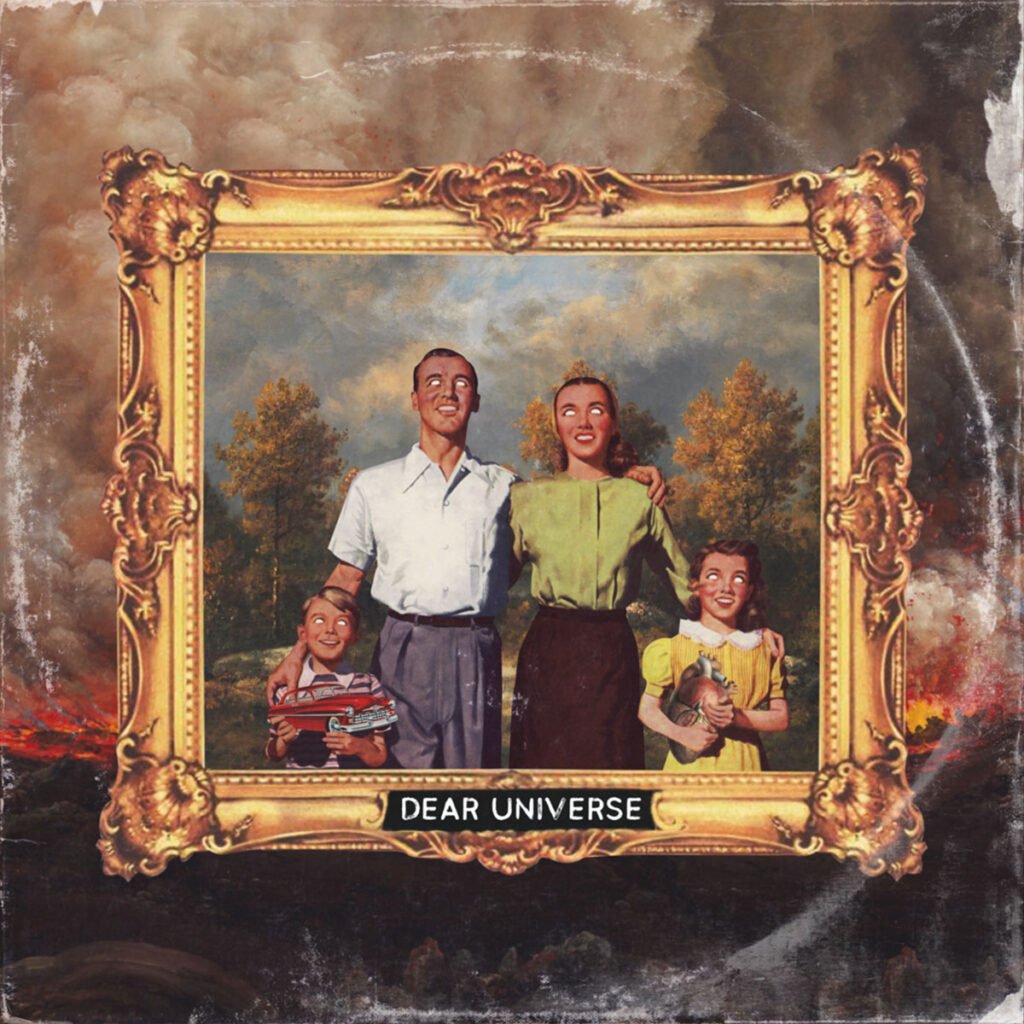 ---
Follow FELICITY on socials…
---
More Punk Stories…
Punktuation Magazine For All Your Daily Punk News, Features, Interviews, Lifestyle and more!