The entertainment industry came to a collective standstill in the wake of the pandemic when the planet went into self-preservation mode. Everything from live shows, movie screenings and theatre performances came to a grinding halt.
NOFX/Fat Wreck Chords co-founder Fat Mike has taken a blow from more than one direction with not only the music industry suffering but his theatrical endeavours as well. Mike was planning to have his punk musical, Home Street Home, produced in Los Angeles this year. But then… well, you know the story – 2020 happened.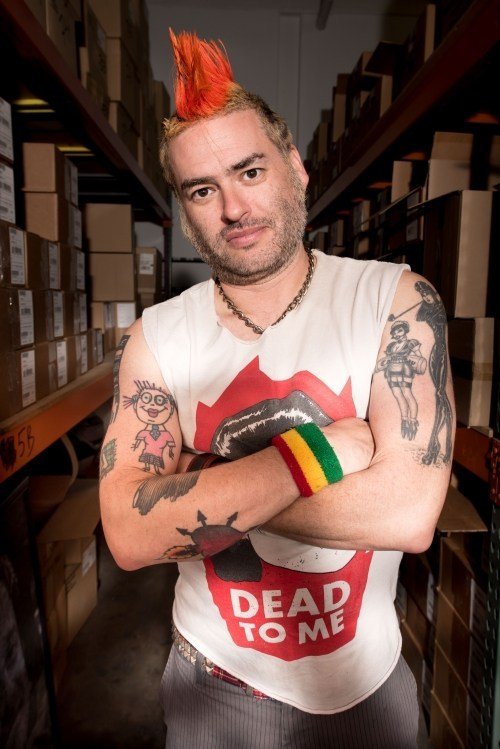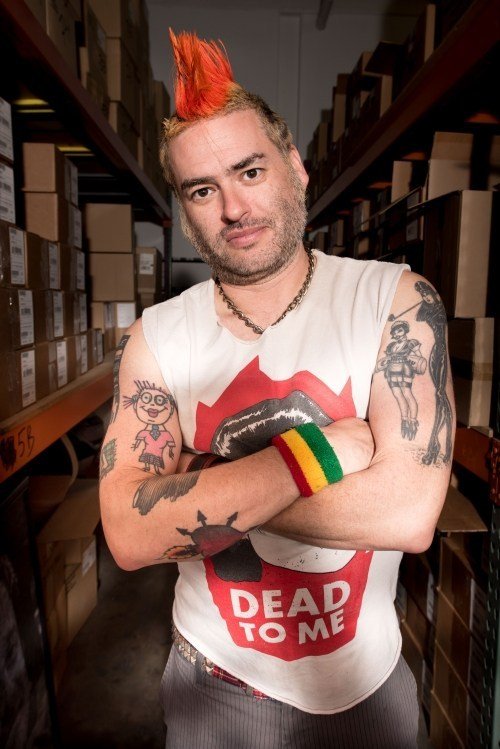 Not a man to give up easily Mike has treated us to an insight into his COVID interrupted theatrical venture by way of a video from the musical, "Three Against Me," performed by Ty Deran, who plays the character PD. And Wow! What a way to deliver an understanding of the narrative behind his production.
In a recent interview, Mike told Alternative Press "Me and [director] Chris Graue made this video six months ago. It was going to be released when Home Street Home opened in Los Angeles. Then COVID-19 hit, and there's no longer a live musical. I really want this video to be seen, though, especially with the current climate of hate in this country. I hope this song helps diffuse a little bit of it."
He goes on to explain the story of the Home Street Home's lead character, PD as being a 17-year-old street hustler. "One day, his regular client Big John pays him to tell him about his life instead of a sexual act. He then sings this song to him, which brings them closer eventually."
He reveals in the interview how punk rock gave him a great sense of empathy. "I grew up with no siblings, and I'm not gay, so I had to just try and put myself in character when I wrote this almost 13 years ago. This was the song that I gave to Jeff Marx from Avenue Q. He heard it and immediately wrote me and said he would love to produce HSH. He was quite surprised I wasn't gay. So I guess I just pulled experience from growing up punk and being hated by many for no reason. Getting picked on by jocks was a daily ritual."
Home Street Home has gone through changes since it's initial opening as a story of a 16-year-old runaway named Sue, who finds love and solace in a tribe of homeless teens after she delves into underground subcultures. But that was back in 2014, and much has changed since then.
I got to dig much deeper into character backstory, and I have no problem writing more songs. I'm super-excited about where it's going. Fat MikeTweet
"While I like the stage version from 2015, the New York City production in 2018 was much different and much better, I believe. In 2015, Soma [Snakeoil, co-writer] and I were interested in telling the story with our experiences deeply entwined. It's much more focused now, and there's no BDSM. Also, now that COVID-19 has stopped theater completely, I pivoted and turned Home Street Home into a series, which is in development now.
---
You can follow Fat Mike on socials
---
Everyone should have a soundtrack playing loudly in the background of their life. I was born moshing to my own beat and have never swayed from my love of music. Spreading my passion through the written word is my soul's purpose. My punk heart beats loudly with the rhythm of my rock soul. I plan to continue to mosh like no one gives a shit.
Click on Tracey's photo for more of her articles!