Today, post-punk dream team Fake Names debut their new single 'Expendables' - the galloping title track from their upcoming record out on March 3rd via Epitaph Records.
Fake Names is comprised of members Brian Baker (Minor Threat, Bad Religion, Dag Nasty), Michael Hampton (S.O.A., Embrace), Dennis Lyxzén (Refused, INVSN, The [International] Noise Conspiracy), Johnny Temple (Girls Against Boys, Soulside) and Brendan Canty (Fugazi, Rites of Spring.)
Formed in 2016, Baker describes the band as a "mutual admiration society," saying that once the five members got in the same room together, it felt as if they had already been in the band together for years. "There's this intangible energy, a clairvoyance that comes from our shared experience," he explains. On 'Expendables,' the result pairs their unparalleled pedigree with a pop sensibility that's slightly unexpected and wholly satisfying.
Boasting modern production paired with Bad Religion-esque backing vocals, Brian Baker says of 'Expendables', "that song has so much classic Michael Hampton in it that I just laugh every time I play it. It's just so hooky and it's got this soaring chorus that still excites me now and I've heard it, like, 175 times."
Aided by producer Adam "Atom" Greenspan (IDLES, Yeah Yeah Yeahs), the upcoming album has a surprisingly cleaner sound for the hardcore punk veterans. According to Baker, "the pop influences are a little more out front on this one and the production really helps it shine. It sounds more direct, more urgent." It's the latest exchange in a musical conversation that spans four decades, but instead of rehashing the past, 'Expendables' is a reinvention that sees the band dialling back the distortion and leaning into the melodies.
Previous single release 'Delete Myself' plus this new track promise a banger of an album, to be played on loud!
Pre-order 'Expendables' from HERE
Main Photo Credit: GLEN.E.FRIEDMAN
Targets
Expendables
Delete Myself
Go
Don't Blame Yourself
Can't Take It
Damage Done
Madtown
Caught In Between
Too Little Too Late
Keep up with Fake Names on Their Socials
Need more Punk In Your Life?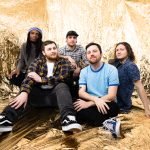 New Releases
Rhode Island pop-punks release expanded version of the band's debut, A Bitter Descent.
Read More »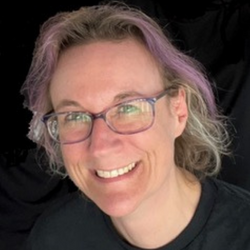 'Usually found jumping around down the front at gigs, I also relish taking photos and videos, singing, speaking with fellow music fans, and asking musicians the questions nobody else does  Writing about my favourite bands and connecting with people who love music too keeps me more-or-less sane  I've worked for over 25 years at a video production company, mainly filming live music events, therefore I have an additional backstage perspective!'