Stud Count chat to Punktuation about their new album, and ahead of its official Friday release, give Punktuation readers an exclusive premiere of their latest single, 'Give Me Time'.
Citing punk bands such as Wipers, Husker Dü, and the Ramones, as major influences, new punk/power-pop rockers Stud Count found its beginnings at the tail end of 2019, hanging out in a West Philadelphia apartment.
Founding member Matthew Green had written a LP demo's-worth of '77-style punk songs, and was seeking to combine the trademark hook-laden proto-punk sound of bands like Buzzcocks and The Undertones with the edge of modern hardcore.
The band signed to Smartpunk Records for the release of their self-titled debut album (out July 22) and for the band, signing to a label like SmartPunk was a "crazy wonderful dream".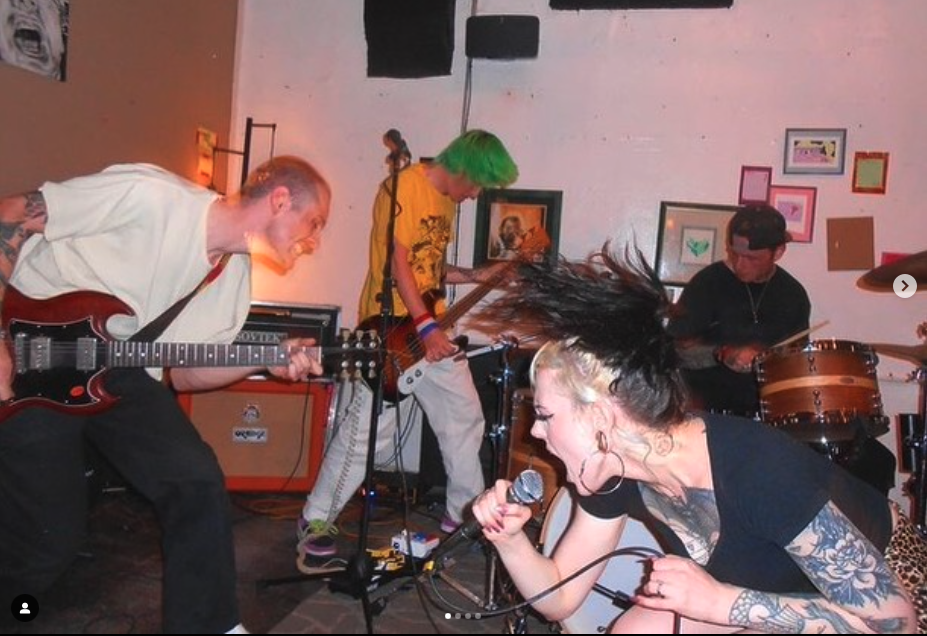 Guitarist Matthew Green admits: "Getting a record deal feels surreal. It's almost hard to believe, It's like until the single comes out, I won't believe it's true."
Stud Count retreated to the mountains for the majority of the recording and writing process. Sure, heading for the mountains may sound whimsical, however, it was actually based on the fears brought about by the COVID-19 pandemic.
"Quarantine started and we didn't wanna be in Philly because everything was crazy," remembers vocalist Noelle Green. "It seemed like it might be the end of the world. We took to the mountains to see if we might need to shelter there. It turned out to be a pretty chill time, so we wrote a lot of punk songs."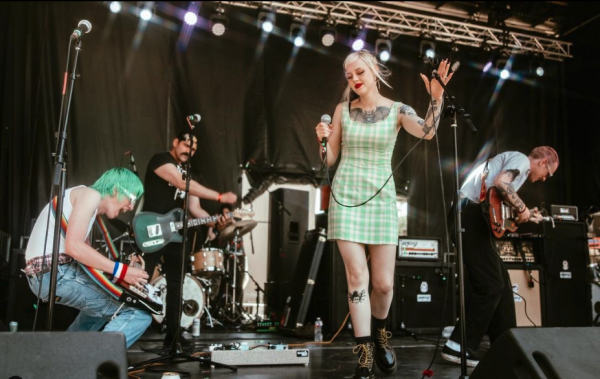 You can find the roots of the Stud Count sound in the '77 era of punk rock, but you can also hear influences from more grunge-era L7 and Hole sneaking into the soundscape too.
According to Noelle, what inspires them so much about the '70s era in punk history, in particular, is that; "It's cooler than everything else."
"If you watch videos of people from that era playing live or just their general style, the way that they do vocals, it's just so different and so cool and so genuine. It's not making up for anything else; it's just being itself."

The latest single off the album, Give me Time, began with Noelle and Matt "vibing" in his apartment with an acoustic guitar.
Matt came up with a chord progression, and after some discussion, they decided that the song should be about. the shedding of friends that happens in your twenties.
"You know, people that you thought you'd be closer to and the friendship goes out just like a flame," said Noelle.
Matt adds, "It's just about the idea of being done dirty by people you trust."
"Give Me Time' is a frickin' stellar track and promises great things to come from Stud Count in the future. Come on, do yourself a favour. Turn the volume up to 11 and play this track 'till your ears bleed. We promise it will make your week!
BE THE FIRST TO WATCH THE VIDEO EXCLUSIVELY HERE AT PUNKTUATION!
Stud Count LP is Released July 22 on Smartpunk Records. Pre-order HERE.
STUD COUNT ARE Drummer Bret Hart, bassist Jake Beaver, vocalist Norelle Green, and Max D'ambra and Matthew Green, guitars.

Stud Count and SMARTPUNK Records are giving away a Stud Count T-Shirt and LP Bundle to one lucky Punktuation! reader who can answer the simple question below.
WINNER WILL BE NOTIFIED BY EMAIL ON 1ST JULY 2022.
---
Follow Stud Count for more…
---

Need more of the latest in punk?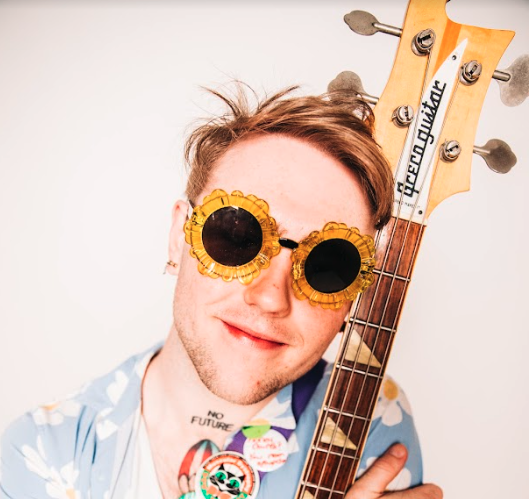 I've always struggled trying to describe myself. How do you sum yourself up in just a few short sentences? Your hopes, dreams, fears, and loves? There are so many layers to a person (much like onions) and words are simply not enough, but they are the only tool we have. That being said…. if I HAD to describe myself, I'd say 3 things: punk rock, tattooing and sunflowers.