English pop-punk favourites You Me At Six have announced their seventh studio album "Suckerpunch" will drop next January 15 via Underdog Records/AWAL.
After the success of last months single MAKEMEFEELALIVE the band have released new track Beautiful Way giving fans a taste of what's to come.In a recent interview with NME vocalist Josh Franceschi spoke about the new track.
"It's about the relationship we have with ourselves. As you get older, you start to love yourself and accept yourself for who you are, imperfections and all. It's about the good, the bad and the ugly. People have such a weird affiliation with happiness, like it's something to chase and obtain. The reality is that it's equally fine to be fucking confused and unhappy because those moments of happiness are fleeting anyway."
Franceschi has spoken about the direction the new album has taken, "It takes the traditional You Me At Six sound and gives it a fresh feel which is what we wanted for this album. On our last album 'VI', it felt like we were sparring with the idea of the next step for the band. With 'SUCKAPUNCH' it feels like we're there. We now understand how to implement our interests in hip-hop and R&B without it feeling forced or contrived. I don't think anybody has heard our band do what we are doing right now."
---
Hook up with You Me At Six on socials and keep up to date on latest new music news.
2021 Tour Dates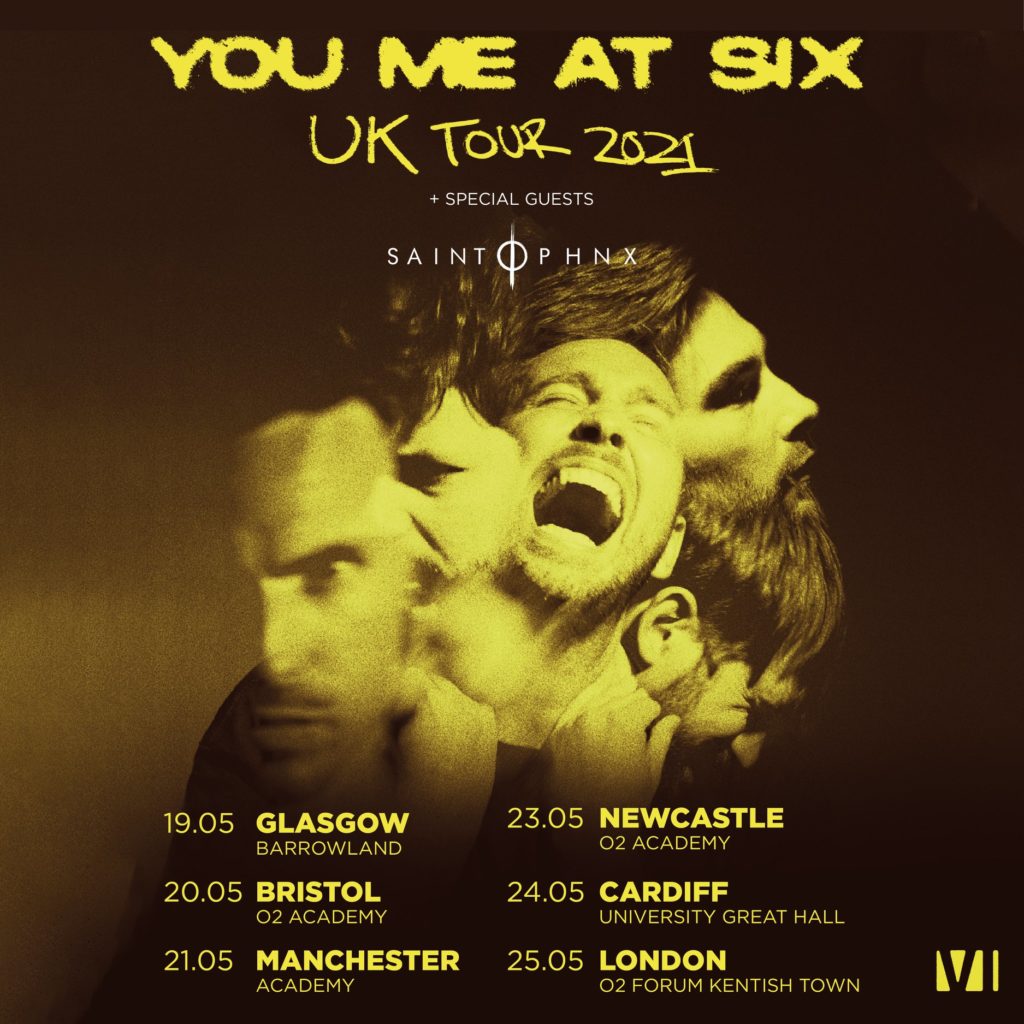 ---
Everyone should have a soundtrack playing loudly in the background of their life. I was born moshing to my own beat and have never swayed from my love of music. Spreading my passion through the written word is my soul's purpose. My punk heart beats loudly with the rhythm of my rock soul. I plan to continue to mosh like no one gives a shit.
Click on Tracey's photo for more of her articles!