Dutch Punk Rockers Downtown District Have Released Their New Album 'Pressure'
Since the band's 2018 self-titled Debut album, the Downtown District has been reinventing the skater punk sound while blending multiple genres together.
Emerging from small venues and backyard gigs. They've climbed their way to festivals like AttitudeFest or Garage Sounds NL. 
Their new album 'Pressure' which was released on the 13th of January tackles strong subjects like Rejection, Narcissism, and the effects of Social Media. 
You can check out the lead single 'Pressure' which lends the same name as the album down below.
The album consists of 9 tracks which brings the run time to almost half an hour.
YOU CAN HEAR THE NEW ALBUM FROM THE BELOW LINKS
Follow Downtown District on Their Socials
Need more Punk In Your Life?
New Releases
Grammy-nominated pop punk legends Sum 41 make a boisterous return with 'Landmines', their newest single and first release on Rise Records.
Read More »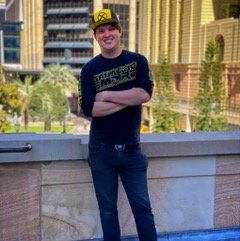 From the age of three, I've been a student of music trivia building up my knowledge of punk and Australian alternative music. (Thanks Mum). Punk has always played a big role in my life and inspired me to play the guitar. I work as a stagehand in the music and theatre industry and now run my own podcast, The Pixelated Popcorn Podcast.