Descendents have released their new track That's the Breaks and in just 42 seconds of music they convey just what they think of outgoing US President Donald Trump:
"Fucking twit/Crawl back into your hole of hate/You asshole Twitter troll/Caught in a lie again/Small hands, small mind, small everything." Descendents

Tweet
The band has already made their feelings about the 45th US President quite clear in their 2020 two-song EP Suffrage which featured the songs 'On You' and 'Hindsight 2020'. The latter track included the lyrics:
"Hindsight 2020/The last four years/We, the people, made a mistake"
Frontman Milo Aukerman has previously been open about the fact he has often tried to stay away from the subject of politics when writing songs but the outcome of the 2016 election has meant he has found himself "virtually unable to write songs about anything else".
---
Check Descendents on their socials
---
Check this punk stuff out too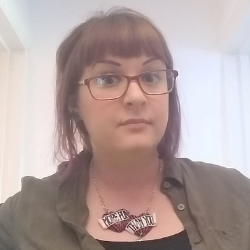 I'm Molly Tie- I am the UK Editor for Punktuation and a general punk enthusiast! I play drums (badly), write a lot about punk (not as badly) and I'm particularly interested in issues relating to women in the music scene.