The pioneers of British New Wave have released the title track from their upcoming album 'Burn Down Tomorrow' with an accompanying video. Read all about it below, including what we know about their new music!
Department S may be best known for the 1980/81 post-punk single 'Is Vic There?', yet this band has a unique subsequent history. Due to problems with their record company and tensions amongst members, their debut album 'Sub-Stance' didn't see the light of day until a full 15 years after it was recorded!

A post-punk/new-wave/pop crossover, the band reformed in 2007. A surprising decision, as original vocalist, lyricist and charismatic frontman Vaughn Toulouse had died in the early 1990s. First fronted by original keyboard player Eddie Roxy, a revolving door of band members arrived and left over the next few years, yet a studio album of new material was eventually released in 2016 – the critically acclaimed 'When All Is Said and All Is Done'.
Recording of the forthcoming studio album 'Burn Down Tomorrow' started in late 2019 (unfortunate pandemic timing!) and was almost complete in 2022 when Eddie Roxy once more jumped ship. The band are now fronted by long standing member, guitarist and chief songwriter Phil Thompson (who can also be found playing guitar in The Rezillos and The Vapors) and features Mike Lea on bass and Simon "Basher" Bowley (Eddie and the Hot Rods) on drums. The highly anticipated new album features guest appearances from Baz Warne (The Stranglers), Leigh Heggarty (Ruts DC – he does get around!) and Stephen Rice (The Chameleons).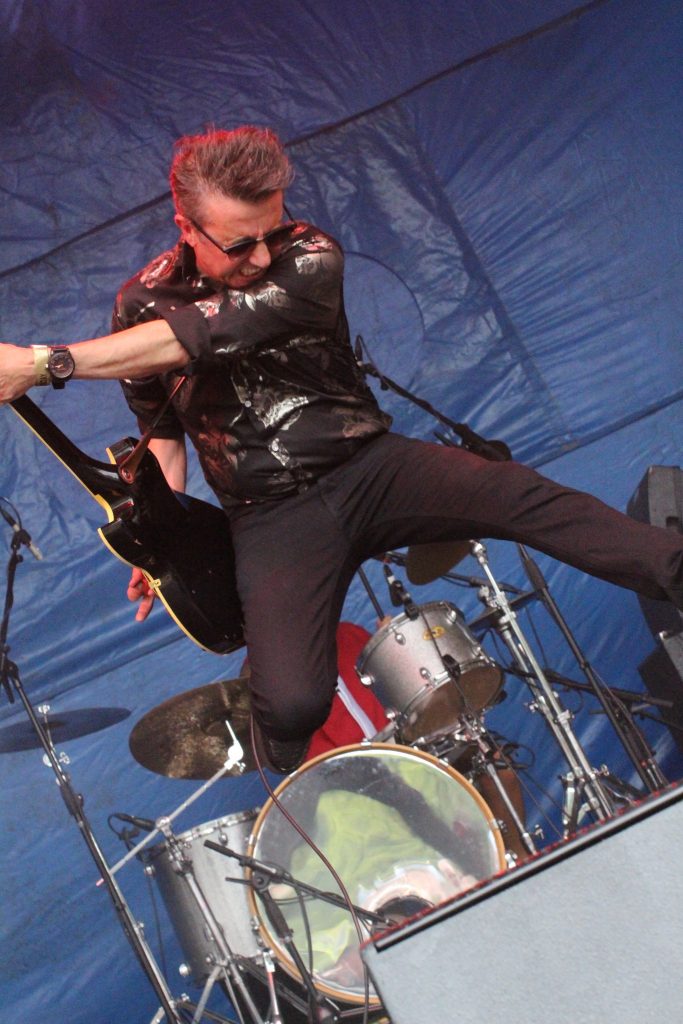 'Burn Down Tomorrow', the title track and first single released from the album, is described by the band as "…a modern take on the classic Department S sound and vibe. Just as Vaughn Toulouse took a swipe at the greed-driven 80s with 'I Want', so 'Burn Down Tomorrow' puts current apathetic attitudes to modern world issues under the microscope – with explosive results!"
Phil Thompson further explains: "I always say that being a bloke of a certain age presents its own challenges when it comes to writing songs – consequently, you can fall into the trap of everything you write about either sounding really trivial or really miserable.
Nothing was happening until one day my daughter asked, "Dad, what if we burn down tomorrow?" in relation to a Christmas advent candle with the dates printed down the side of it. That was the phrase I needed, and the song came within the next twenty minutes."
I agree that the band have certainly achieved their aim with this infectiously catchy single! A combination of funky bass and lead guitar work combined with powerful drumming and lyrics give this song a real stake in the modern punk world. Tackling the 'head-in-the-sand' attitude of too many, Department S yank heads firmly out of their holes to face up to the future. If you're not singing "When we burn down tomorrow, oh, we'll burn down tomorrow" after the first listen, I'd be amazed!
Last word from Phil: "We want to make sure that whatever we do at least attempts to
have resonance with the times…Oh, and the tunes have to be killer as well! We hope people are going to love this music – we think it's the best we've ever produced."

The album 'Burn Down Tomorrow' will be released next year – look out for more news and a review coming soon at Punktuation Mag!
---
Follow Department S on Socials…
---
More of the latest from Punktuation: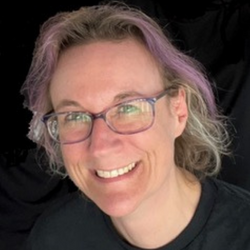 'Usually found jumping around down the front at gigs, I also relish taking photos and videos, singing, speaking with fellow music fans, and asking musicians the questions nobody else does  Writing about my favourite bands and connecting with people who love music too keeps me more-or-less sane  I've worked for over 25 years at a video production company, mainly filming live music events, therefore I have an additional backstage perspective!'