Put your seatbelts on people and let Santa Rosa punks Decent Criminal take you for a ride!
Santa Rosa, California's not LA, it's not even near LA. Decent Criminal is abrasive love pop, cynical self-reformed guitar rock, and barbershop surf punk from outside San Francisco. Brothers Tristan and Hunter Martinez are the burning center of a band that's taken their 70's glam and 90's alternative upbringing to stages that welcome everything from 80's hardcore to noise pop. They have and can play with anybody. 

Growing out of their hometown with guitarist/vocalist Brian Gellman, and bassist Alex Kouninos, Decent Criminal put their name on the map with 2017's 'Bloom' – an album ferocious with clean-to-distorted guitar bursts and delicate major to minor chord progressions. 'Bloom' found the band in support slots for nationally known touring acts, earning them a fan base outside of their usual touring routes. With the addition of bassist Jesse Hernandez in late 2017, the band toured heavier than ever. 
2019's 'Bliss', continued this progression and landed the band their first European tour. 'Bliss' showed the band breaking away from the grungy remnants kept alive from their earlier days in punk bands. Despite being home to a couple of their fastest songs, 'Bliss' is colored in jangly guitar riffs, pop structures and love songs that drift from nostalgia over leaving their lives back home, and the liberation felt in the process of finding a life beyond. 
Fast forward to 2023 and we have their new single 'Driving' to remind us of their ability to straddle the worlds of 90s grunge, pop punk and general rock anthemic energy.
Commenting on the new single Tristan Martinez (vocals, guitar) says: 

"I like 'Driving,' it makes me laugh. I go sailing off the coast of memory is a good line. I came out of a dream with this one in my head; then me and Hunt [Hunter Martinez] hashed it out in San Diego."
This single release comes ahead of their next album release- 'There's More To It Than Climbing' which is out on May 19th. If 'Driving' is indicative of the quality we can expect from the album, then I for one can't wait!
3/11 – Dayton, OH – Blind Bob's
3/12 – Chattanooga, TN – Cherry Street Tavern
3/13 – Atlanta, GA – The Earl 
3/14 – New Orleans, LA – HI-HO Lounge
3/15 – Houston, TX – Warehouse Live Studio
3/16 – Austin, TX – SXSW
3/17 – San Antonio, TX – Snake Hill Social Club
3/18 – Dallas , TX – Three Links
3/19 – Tulsa, OK – The Whittier Bar 
3/20 – Springfield, MO – Southbound Bar
3/21 – St. Louis, MO – The Sinkhole
3/22 – Lexington, KY – The Green Lantern
3/23 – Louisville, KY – Portal @ Fifteen Twelve
Follow Decent Criminal on Their Socials
Need more Punk In Your Life?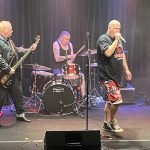 New Releases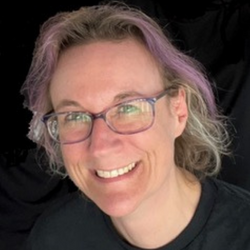 Red Anger 's second album 'Revolution Numb' is as a natural progression from their first. A call for freedom and change, with powerful delivery of
Read More »