Apartment for Two' is the brand new single from Hard-Ons, ahead of their 14th studio album 'Ripper '23'. The punky attack of 'Apartment for Two', which was co-written by Blackie and TR, will have you dancing from the get go. As Blackie says "Let's get the party started!!"
On the back of the crazy success of their last album – the 2021's #4 ARIA Album charting 'I'm Sorry Sir, That Riff's Been Taken' – Cheersquad Records and Tapes are super excited to announce the June 2 release of the Hard-Ons new album, 'Ripper '23'.
 
While 'I'm Sorry Sir, That Riff's Been Taken' was the first record made by the band's current line-up, 'Ripper '23' – their 14th studio album – is the first one made from start to finish by the current line-up. New kid/old fan Tim Rogers came on board when most of the songs were already written last time; this time he's been involved from the start.
'Ripper '23' is 100% Hard-Ons, which means that, like the cheap and nasty TV-advertised '70s hits compilation the album takes its title and cover art inspiration from, it is all over the shop (in a good way), highlighting the group's stylistic versatility.  From the punky attack of first single 'Apartment For Two' to the big balls riffing of 'In Falls Everything', the record is shot through with big hooks and a surging sonic power along with some sweet production touches. 
The album is available as limited edition gold 12″ vinyl (200 only), limited edition silver 12″ vinyl (200 only), limited edition bronze 12″ vinyl (200 only), black vinyl, limited edition cassette (100 only), CD and digitally.
Pre-order your copy now to avoid missing out.
Follow The Hard-On Their Socials
Need more Punk In Your Life?
New Releases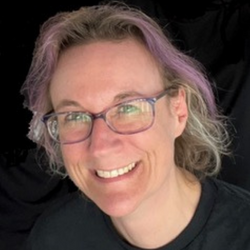 Those loveable Punk funsters The Sensible Gray Cells return with a suitably seasonal single, complete with a crazy video shot at the beach last summer.. <br
Read More »
Punktuation Magazine For All Your Daily Punk News, Features, Interviews, Lifestyle and more!