London post-punks Dealing With Damage invite you to experience a day in their world with new album 'Use The Daylight', out on Little Rocket Records on 27th January 2023
Drawn from bands such as Sink, Done Lying Down, K-Line and Jerry Built to name a few, Dealing With Damage formed in 2015, and have shared stages with the likes of Soulside, Moving Targets, Messthetics, Diaz Brothers, Danger! Man, and Ruts DC, amongst many others.
Their debut album 'Ask The Questions' was released in early 2020, just as the pandemic hit. Despite being robbed of the opportunity to play live, they used the downtime creatively and are about to release their second album 'Use The Daylight'.
Written and recorded in the midst of Covid restrictions, and subject to all the pitfalls and challenges that entailed, it was recorded in various sessions between 2020 and late 2021 at No Recording Studios with John Hannon and then with Pat Collier at Perry Vale Studios.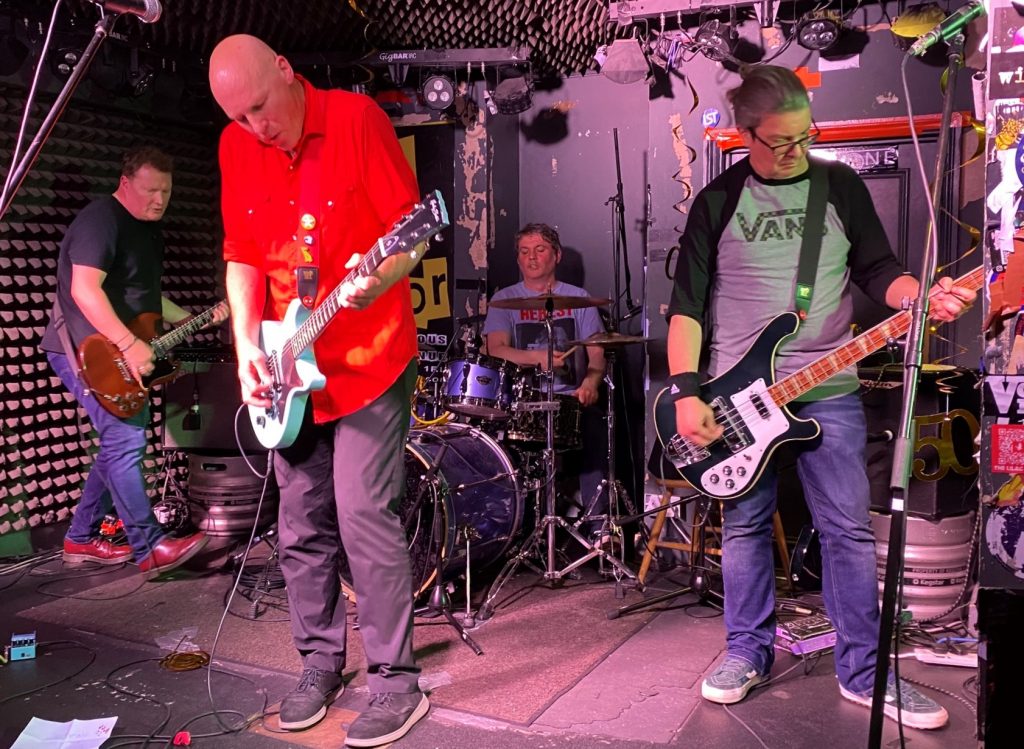 Opening with 'Sunrise', a surprisingly gentle track, with lovely guest vocals from Carol Hodge blending with organ and pedal steel, DWD implore us to "Let's use our daylight well, Before the silver moon lights up the sky". The pace picks up on 'Walking Backwards Into The Future', a great song in which you can picture someone giving themselves a pep talk in the mirror before heading off to work.
Up next 'Instrument' a belting indie rock track with clever lyrics inspired by bringing up an Autistic child. 'Bigots vs The Mad Professor' is a hard hitting punk number about the damage racism does, and at under a minute and a half in length it packs a punch. Fifth track 'Rinse Repeat Rinse' is my favourite on the album, remaining in political territory and showcasing DWD's rhythm section, which is as tight as the throat of a disgraced politician, overlaid with some sharp guitar soloing.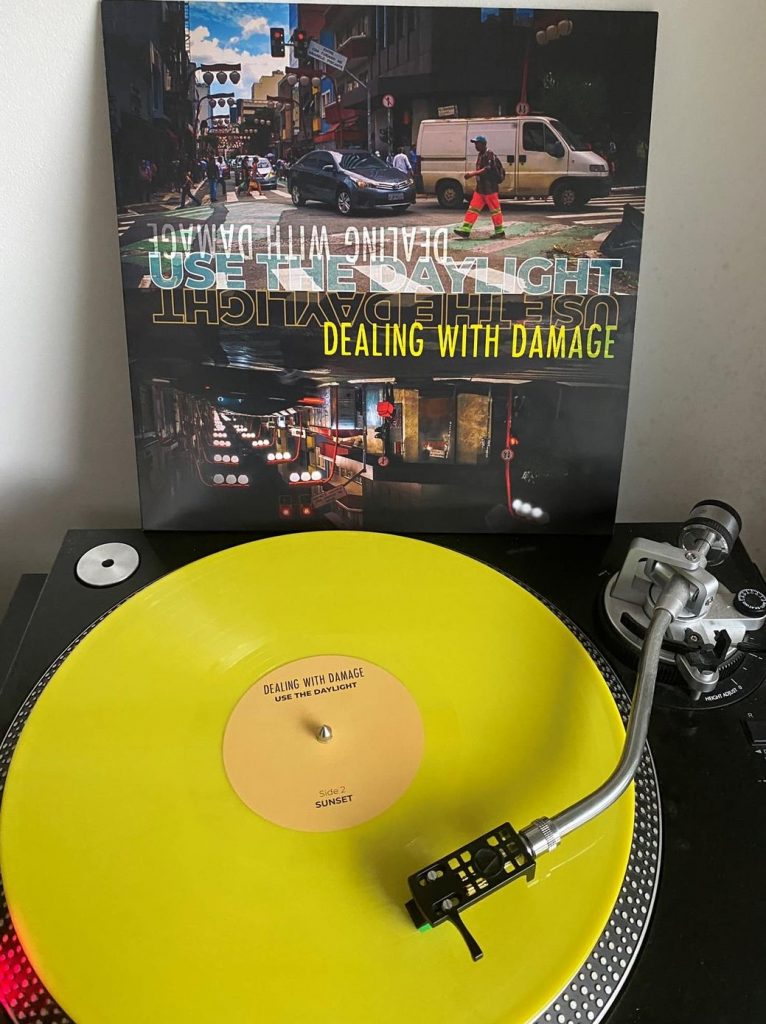 A short motivational interlude comes in the form of "Keep Moving", which was re-purposed in collaboration with Savak from the 13th Floor Elevator's song "Postures (Leave Your Body Behind)", then we're back to the punk 'n' politics with 'We Make Bombs To Feel Safe', which could've been written by Midnight Oil – and that is very high praise from me, The Oils being one of my favourite bands!
'Letter From Yootha' was co-written with Yootha Today – a trio of self-described 'Menopause Core' hard core punk ladies, out to prove there's more to middle age than knitting! Great lyrics from Yootha Today, singing the chorus "Hot flush. Brain mush. Need HRT for a hormone rush" with equal amounts of conviction and anger. 'First, They Ignore You' has Steve Cox returning to guest on organ with another indie song, urgent musically and lyrically, the overall message is to keep on protesting and speaking out no matter how desperate things seem – and yes it's another banger!
A short prelude to the song which follows it – the funky instrumental 'Liberez Wayne Kramer'was pieced together with random snippets recorded on a phone, plus guest violins from the man about whom the next song was written. 'John's Gone' is the lead single from the album, released late last year, which pays tribute to their late friend and album producer John Hannon, to whom 'Use The Daylight' is dedicated:
"This album is dedicated with oceans of love to the memory of our dear friend, John Hannon; an inspirational musician, an innovative recording engineer, our favourite storyteller and someone whose perspective and humour we are poorer without."
A darker sound is introduced on 'Seek Shelter', encouraging us to seek shelter in knowledge, but to always check the sources.. 'Write It Down' raises the energy and the tempo, with burning guitars and vocal harmonies. We're homeward bound with 'May I Help You?' inspired by a story that The Beatles became politicised and turned against the Vietnam War was as a result of Paul McCartney visiting Bertrand Russell at his house in London, then it's the end of the day with 'Sunset', the other side of the acoustic sandwich from where we began. "And I hope I'll leave you in a place, Where you can build and prosper. And drink deep every second of the daylight, That you're given while you're here."
Dealing With Damage have produced a musical smorgasbord with this album; its excellent lyrics, well-chosen collaborators, and their own unique style making it a real grower!
Pre-order 'Use The Daylight' HERE
Dealing With Damage are: Ed Wenn – vocals and guitar, Andy Myers – guitar and vocals,           Paul Grier – bass, James Sherry – drums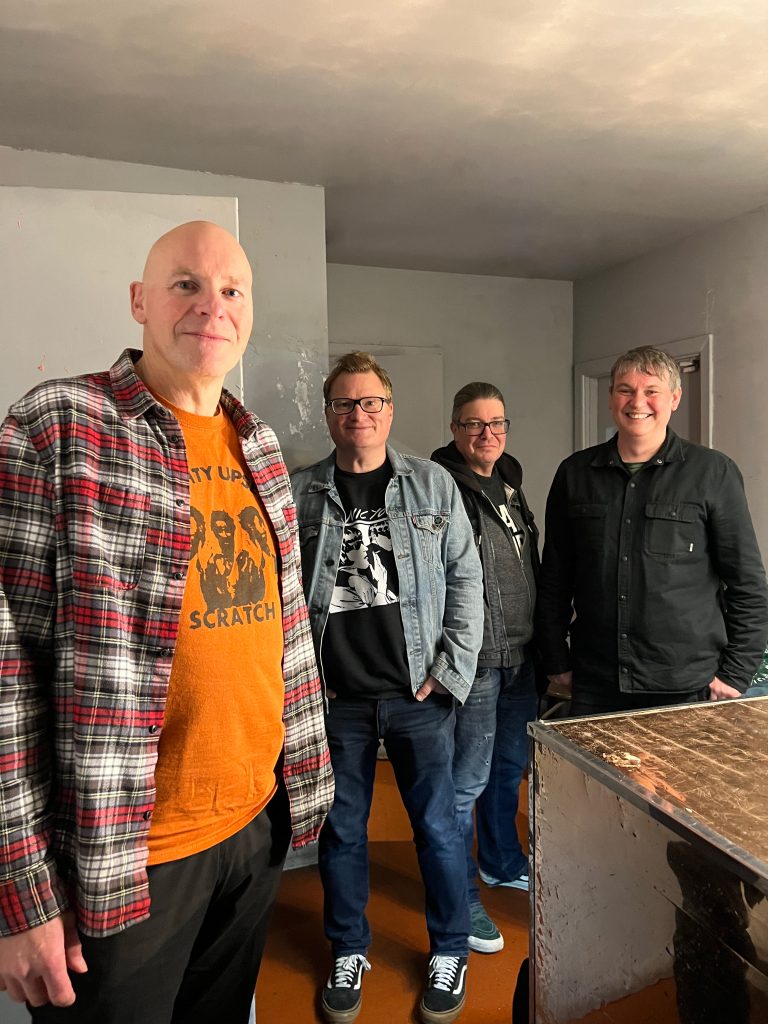 Main picture credits: Album cover photography by Mauricio Sapata
Design by Paul Grier
Follow Dealing With Damage on Their Socials
Need more Punk In Your Life?
New Releases
Grammy-nominated pop punk legends Sum 41 make a boisterous return with 'Landmines', their newest single and first release on Rise Records.
Read More »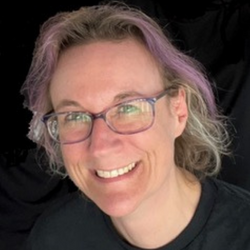 'Usually found jumping around down the front at gigs, I also relish taking photos and videos, singing, speaking with fellow music fans, and asking musicians the questions nobody else does  Writing about my favourite bands and connecting with people who love music too keeps me more-or-less sane  I've worked for over 25 years at a video production company, mainly filming live music events, therefore I have an additional backstage perspective!'