Remembering a Punk Rock Legend
During the opening night of the Louder Than Life festival, Dave Grohl of Foo Fighters paid a heartfelt tribute to Kent Stax, the late drummer he replaced in the Virginia hardcore band Scream. Grohl dedicated their performance of 'Everlong' to Stax, acknowledging the impact Scream had on his career. He described Stax as "one of the best punk rock drummers of all time" and expressed gratitude for the opportunity to step into his shoes.
"I wouldn't be here today if it weren't for Scream, and the man whose place I took in that band, Mr. Kent Stax, one of the best punk rock drummers of all time," Grohl told the Louisville, Kentucky audience on Thursday, September 21. "He passed the other day. So this one's for Kent."
Scream announced Stax's passing on September 20, just a day after releasing their first new music in over a decade. In their social media statement, the band expressed their sorrow and highlighted Stax's irreplaceable talent as a drummer. They also emphasised his diverse musical ventures, including stints with The Suspects, Spitfires United, Alleged Bricks, and more. Stax is survived by his wife, daughter, brothers, and a wide circle of bandmates, friends, and fans.
Both Grohl and Stax are featured on Scream's latest album, DC Special. Recorded at Don Zientara's Inner Ear studio shortly before its relocation, the album captures the spirit of the DC music scene and pays homage to the band's influences. The record also includes contributions from notable musicians such as Ian MacKaye and Joe Lally of Fugazi, and Brian Baker of Bad Religion.
Follow Scream on Their Socials
Need more Punk In Your Life?
New Releases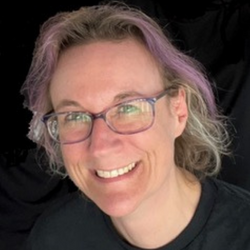 Those loveable Punk funsters The Sensible Gray Cells return with a suitably seasonal single, complete with a crazy video shot at the beach last summer.. <br
Read More »
Punktuation Magazine For All Your Daily Punk News, Features, Interviews, Lifestyle and more!