Filming on Danny Boyle's Sex Pistols TV series has been halted following a coronavirus outbreak.
Cast and crew members working on the six-part show 'Pistol' – which began shooting in March – have received an email informing them production has been paused due to people falling ill and extras who were due to travel to the set for a crowd scene later this week were told not to make the trip in a bid to keep case numbers contained.
According to MailOnline, the email from a health and safety officer read: "We have had more reports of positive cases and so have decided to cancel walk-in testing tomorrow to avoid any potential spread via public transport.
"I am very sorry for the sudden change of plans and any inconvenience this may have caused, as you can understand this is an evolving situation and I would like to reassure you that we have now shut down filming."
'Pistol' – which will star the likes of Anson Boon, Toby Wallace, Iris Law, Thomas-Brodie Sangster, Tallulah Riley and Christian Lees – is based on Sex Pistol guitarist Steve Jones' memoir 'Lonely Boy: Tales from a Sex Pistol'.
Danny is both executive producer and director on the project, and he's previously given fans of the iconic group an insight into what they can expect from the series.
He explained: "Imagine breaking into the world of 'The Crown' and 'Downton Abbey' with your mates and screaming your songs and your fury at all they represent.
"This is the moment that British society and culture changed forever. It is the detonation point for British street culture … where ordinary young people had the stage and vented their fury and their fashion … and everyone had to watch and listen … and everyone feared them or followed them. The Sex Pistols.
"At its centre was a young charming illiterate kleptomaniac – a hero for the times – Steve Jones, who became in his own words, the 94th greatest guitarist of all time. This is how he got there."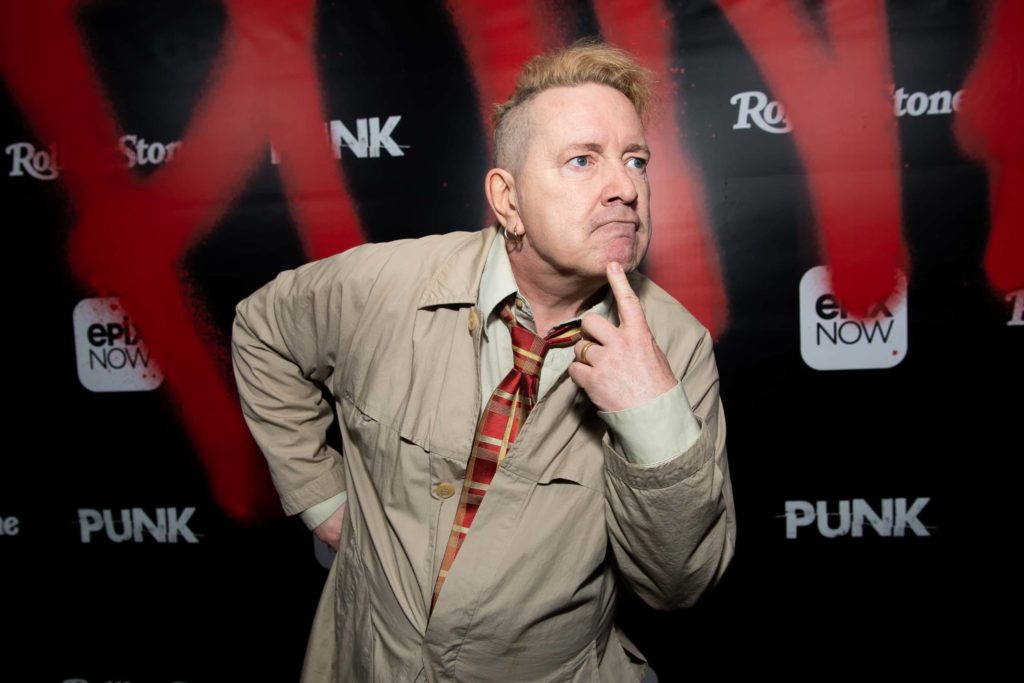 The temporary shutdown might be sweet music to John Lydon's ears as the band's lead singer is taking former bandmates Steve Jones and Paul Cook and the production company behind the TV mini-series to court.
Lydon has refused permission for the band's songs to be used in the show, leading to a bitter High Court row erupting within the band over who controls the music.
He told The Sunday Times in April: "It isn't going to happen. Not without a huge, enormous fucking fight."
Lydon's barrister Mark Cunningham QC insisted "Mr Lydon is adamant that he will not give permission.
The case is expected to be back in the high court later this month.
---
Your Donations Help
If you enjoy reading punktuation please consider donating to help us cover our running costs. Donating even a small amount every month will help us keep you up to date with the latest punk news, features and interviews even more regularly! 
Please consider supporting Independent Music Journalism! Thanks!
---
You liked this story? Read more…
---
Punktuation Magazine For All Your Daily Punk News, Features, Interviews, Lifestyle and more!