If you're looking for a new release that will keep your heart rate up and your head banging then get your ears round this!
Hardcore 5-piece Clobber do what they say on the tin- their brand of in-yer-face punk makes the kind of impact that feels like you've been bounced around a moshpit for days. 
With their new release- 'Yesterday's Heroes, Tomorrow's Snide'- the band are establishing themselves as a new voice in hardcore punk with 4 tracks that are just full on power and grit. It's all over in less than 10 minutes but it will take you longer than that to get your breath back. 
From the opening drums and boom of 'Clobber Rock N Roll' you get an idea of the speed and snarl that is contained across all 4 tracks right up until the finale 'Plugged In'. There's hardcore/thrash sensibilities with rollicking drums, a pulsing bass,  anarchic guitar and Longman's roaring, galvanising  vocals. 
Since releasing their debut EP 'Tribal Rites of the New Friday Night' in 2022, the band have established themselves as an exciting live act, playing with the likes of Comeback Kid, Discharge and more recently, sharing a tour with Grade 2. 
The four tracks cover a multitude of topics that modern punk is in a prime position to tackle- from wide topical subjects like the Tory Party (clue- they're not fans) to gatekeeping in the hardcore music scene. 
There's something about the tradition of hardcore punk that means it is intrinsically political and the new raft of hardcore bands coming through the scene- like Clobber- carry on that tradition with guts and heart. Releases like 'Yesterday's Heroes, Tomorrow's Snide' can be simultaneously confrontational to those that exploit and oppress, but also show solidarity to those that need it (the title of the album is a nod to the band's support for striking NHS workers in the UK, once clapped in the streets, now demonised for trying to improve their working conditions).
Vocalist Charlie Longman describes the EP as " a war cry for an entire generation looking for people, scenes, societal structure and public figures to put their trust in but realise at the end of the day, you can only trust yourself and the moves you make". 
'Yesterday's Heroes, Tomorrow's Snide' is released on 31st March via Venn Records. You can find it wherever you find your music, click HERE for your options. 
Follow Clobber on Their Socials
Need more Punk In Your Life?
My Punk Top Ten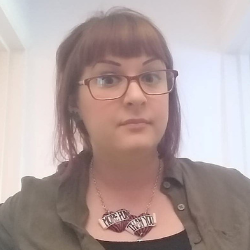 From Capdown to Goldfinger, Random Hand's Robin Leitch talks Punktuation through his top 10 ska punk tracks!
Read More »