Descendents' Stephen Egerton joins forces with the Tulsa punks to cover a punk classic.
It's a beloved song by a beloved band, 'Oh Bondage, Up Yours' by British punks X Ray Spex is considered one of the greatest punk singles of all time. 
So it is quite a brave move to try and reimagine the song that Poly Styrene and co made so famous back in 1977, but Cliffdiver have risen to the challenge!
"I've had the dream of reinventing the song for so long…. and not only is it happening, but we did it alongside another musical hero of ours????" enthuses co-lead singer Briana Wright.
"It's the best kind of ridiculous and so humbling to imagine that our little project could be a part of reintroducing a whole new audience to XRay Spex and a deeper look into the history of women -especially women of color – in punk and alternative music. And there's really no better time for it.
As we descend further into the capitalist hellscape humanity has created, the message at the heart of the song just becomes more relatable. I think we all need this now"
And the musical hero Wright is referring to is none other than punk legend Stephen Egerton of punk icons Descendents, who joins in the track on lead guitar. 
"I still can't believe Stephen did it," Wright says. "I remember telling Joey right before the Omaha show like, 'I'm gonna do it, I'm gonna ask…' and look! Now we have a Descendent on our track."
I'm sure you'll agree the band have more than done the song justice, Wright's snarl bringing a modern urgency and attitude to the song. 
The cacophony of  instruments is like a blast in the face throughout the 2 and a half minutes that ensures the track loses none of its impact, which is just as brutal today as it was 46 years ago. 
Cliffdiver are going from strength to strength. On the heels of the band's meteoric arrival to the scene in 2022, supporting their debut LP 'Exercise Your Demons'  and a full US run supporting Less Than Jake and Bowling For Soup, the band have also supported the likes of New Found Glory, Taking Back Sunday and Descendents.
They've got a full Summer of shows lined up so catch them if you can!
'Oh Bondage, Up Yours' is available to stream NOW. 
You can also catch the band on tour over the Summer. See below for tour dates. 
Main Photo Credit: Gavin Smith
On Sad Summer Fest
July 6: Daily's Place | Jacksonville, FL
July 7: Coachman Park | Tampa, FL
July 8: Ameris Bank Amphitheatre | Atlanta, GA
July 23: Ascend Amphitheater | Nashville, TN
July 25: The Pavilion at Toyota Music Factory | Dallas, TX
July 26: Germania Insurance Amphitheater | Austin, TX
July 29: FivePoint Amphitheatre | Irvine, CA
Supporting Hot Mulligan
July 28: Rialto Theater | Tucson, AZ
July 30: Sunshine Theater | Albuquerque, NM
July 31: Beer City Music Hall | Oklahoma City, OK
Aug 2: Delmar Hall | St. Louis, MO
w/ Michael Cera Palin and Carpool
July 11: Jammin Java | Vienna, VA
July 12: Kung Fu Necktie | Philadelphia, PA
July 14: Wonder Bar | Asbury Park, NJ
July 15: Empire Underground | Albany, NY
July 16: The Bug Jar | Rochester, NY
July 18: Sneaky Dee's | Toronto, ON
Follow Cliffdiver on Their Socials
Need more Punk In Your Life?
New Releases
Problem Patterns drop empowering single 'Letter of Resignation' via new label home Alcopop! Records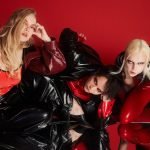 New Releases
Band Unveils Title Track as Final Single Ahead of Album Release, Accompanied by Self-Made Music Video
Punk News
Frenzal Rhomb Takes Over Iconic Aussie TV Music Show 'Rage' For What Promises To Be a Punk-Rock Extravaganza!
<div class='heateor_sss_sharing_title' style="font-weight:bold"
Read More »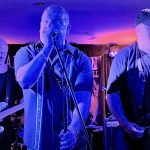 Punk Features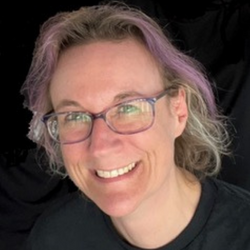 New punks on the London block Denizens played their 2nd ever gig in West London on Saturday, showcasing their debut EP 'Mind Control'. Punktuation's Ruth
Read More »
New Releases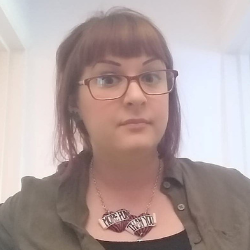 UK ska punk stalwarts Random Hand are back with the announcement of a new album later this year and a new single- 'Lifejackets'- out now!
<div
Read More »
Punk Festivals
As Punktuation continues its coverage of some great punk festivals, we were there for Punk On the Peninsula, in the beautiful Scottish countryside!
<div
Read More »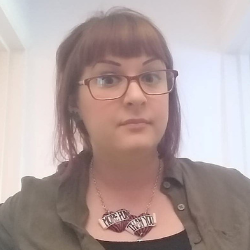 I'm Molly Tie- I am the UK Editor for Punktuation and a general punk enthusiast! I play drums (badly), write a lot about punk (not as badly) and I'm particularly interested in issues relating to women in the music scene.