New song, new album coming soon, tour dates announced...it's CHROMA's year!
You know when you hear a song and within the first few lines you feel a hard relate to what the song is about? Well, the introduction in CHROMA's new track 'Don't Wanna Go Out' sees vocalist/guitarist Katie Hall state: "I Don't Wanna Go Out/But I'm Going Out Anyway"- something many of us experience on the regular. 
Commenting on the track, vocalist Katie Hall says: "'Don't Wanna Go Out' is a song about the perpetual motions that a person goes through when being invited to go out and see friends when you don't really want to. That FOMO that forces you out of your living room as you don't want to miss out on a good night, even if you're anxious to go, a little too tired or just aren't feeling it."
'Don't Wanna Go Out' is a fuzzy, alt rock banger and has been recorded in both Welsh and English on a special AA side version, out via Alcopop! Records. 
It comes ahead of the band's debut album 'Ask For Angela' – out on 20th October the band can reveal. 
CHROMA- comprised of Katie Hall on vocals and guitar, Liam Bevan on Bass and Zac Mather on drums- hail from the South Wales Valleys and take the name of their new album from the UK campaign of the same name which was launched to address sexual violence in public spaces such as pubs and clubs. 
The material on forthcoming debut album 'Ask For Angela' variously reflects on the band's collective experience growing up in the South Wales Valleys, and explores the myriad lived experiences of young women. Exploring infighting within the feminist movement, the oppression of trans rights in the UK, violence against women, and other weighty but hugely important topics, the trio ultimately invite the listener to a place of safety and empowerment with their inclusive music.
This new single follows up the album's lead single 'Don't Mind Me' which was released in March.
The band will be playing some of their own headlining UK shows throughout the Summer'/Autumn and will be supporting The Foo Fighters when they play the Old Trafford Cricket Ground in Manchester in June 2024.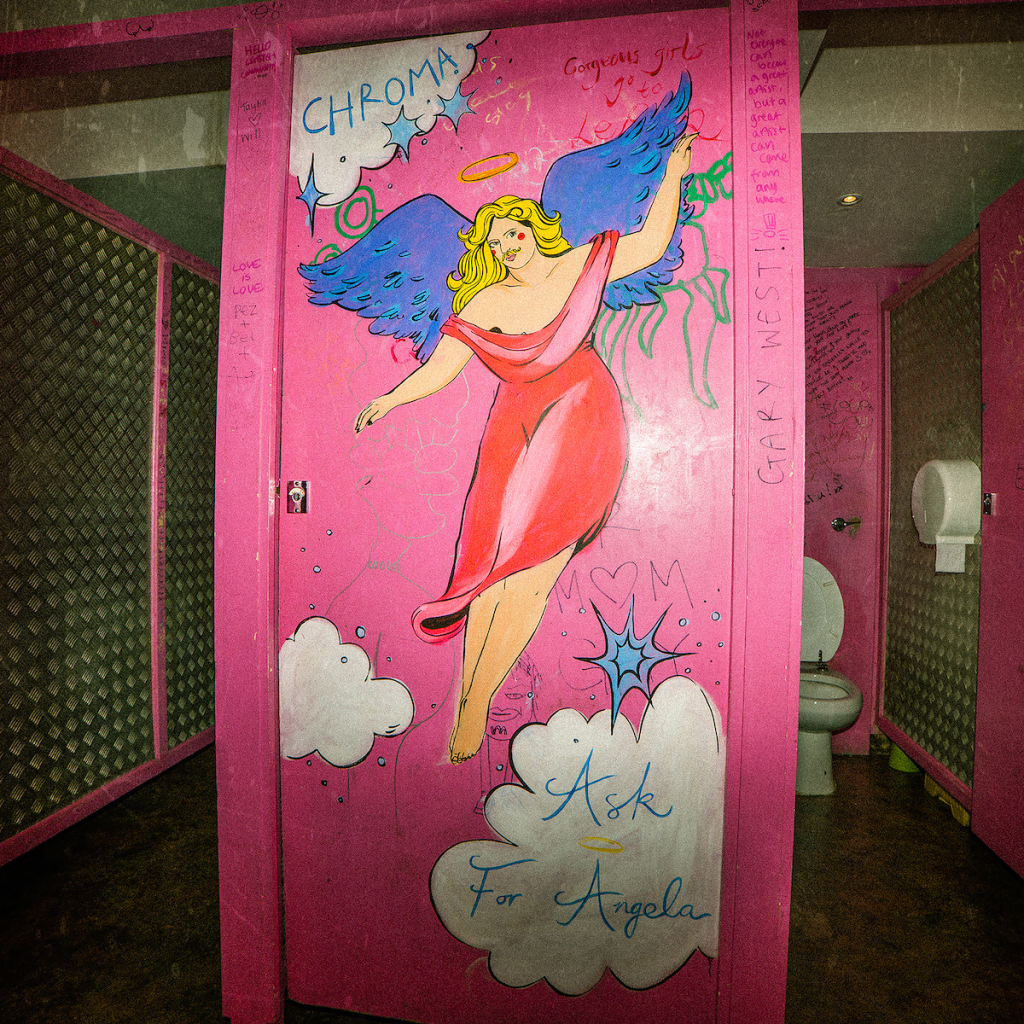 Main Photo Credit: Wall of Sound PR
-25th August 2023 – Sin City, Swansea (fundraiser for Korea trip)

-1st – 4th September 2023 – DMZ Peace Train Festival, Korea

-8th September 2023 – Shacklewell Arms, London

-9th September 2023 – Clwb Ifor Bach, Cardiff

-15th June 2024 – Old Trafford Cricket Ground, Manchester (w/ Foo Fighters + Courtney Barnett)
Follow CHROMA on Their Socials
Need more Punk In Your Life?
New Releases
Grammy-nominated pop punk legends Sum 41 make a boisterous return with 'Landmines', their newest single and first release on Rise Records.
Read More »