NYC Punks have released their new record titled 'Mala Lengua'.
Don Giovanni Records have released the sophomore album from NYC punks CHOKED UP – Mala Lengua. Band leader Cristy C. Road is well known for her visual art, tarot cards, zines books, and collaborations with artists such as The Muslims and Green Day's Billie Joe Armstrong.

Alongside the album, Choked Up has released a new music video for the opening track Tragic Bullshit which they describe as "for everyone who is tired of processing trauma, loss, and a system that hates them; and honestly just wants to chill the fuck out and daydream about their crush."
Choked Up is the musical project of songwriter and visual artist Cristy C. Road, known for her time in Brooklyn-based pop-punk band The Homewreckers. As Choked Up, Road has been accompanied by a rotating cast of bandmates. A decision that many songwriters are pushed towards by the practical challenges of keeping a consistent band.
For her upcoming LP, Mala Lengua, Cristy recruited her "dream band". She joined up with long-time friends and collaborators at Our Wicked Lady studios in Brooklyn. Cristy is joined on Mala Lengua by drummer Tommy Hottpants, guitarist Miski Dee Rodriguez, and longtime Choked Up bassist Rose Bomberg.
Returning to a recurring theme in Road's work, Mala Lengua blends the personal and the political, telling love stories impacted by a crooked and warped status quo. The feeling of falling in love while the world is falling apart is a frequent creative stomping ground for Choked Up, returning across releases. For Road, this is an opportunity to discuss her experience as a queer Latina woman and the challenges that come with it while also telling a story that is personal and emotional. Road explains "every song is about being in love or falling in love but under the guise of some kind of bullshit."
New York City (Ridgewood) record release show: October 14th at TV Eye with The Dilators, Monte and Sub Rosa. Tickets are available here.
Mala Lengua is now available via Don Giovanni Records to stream/purchase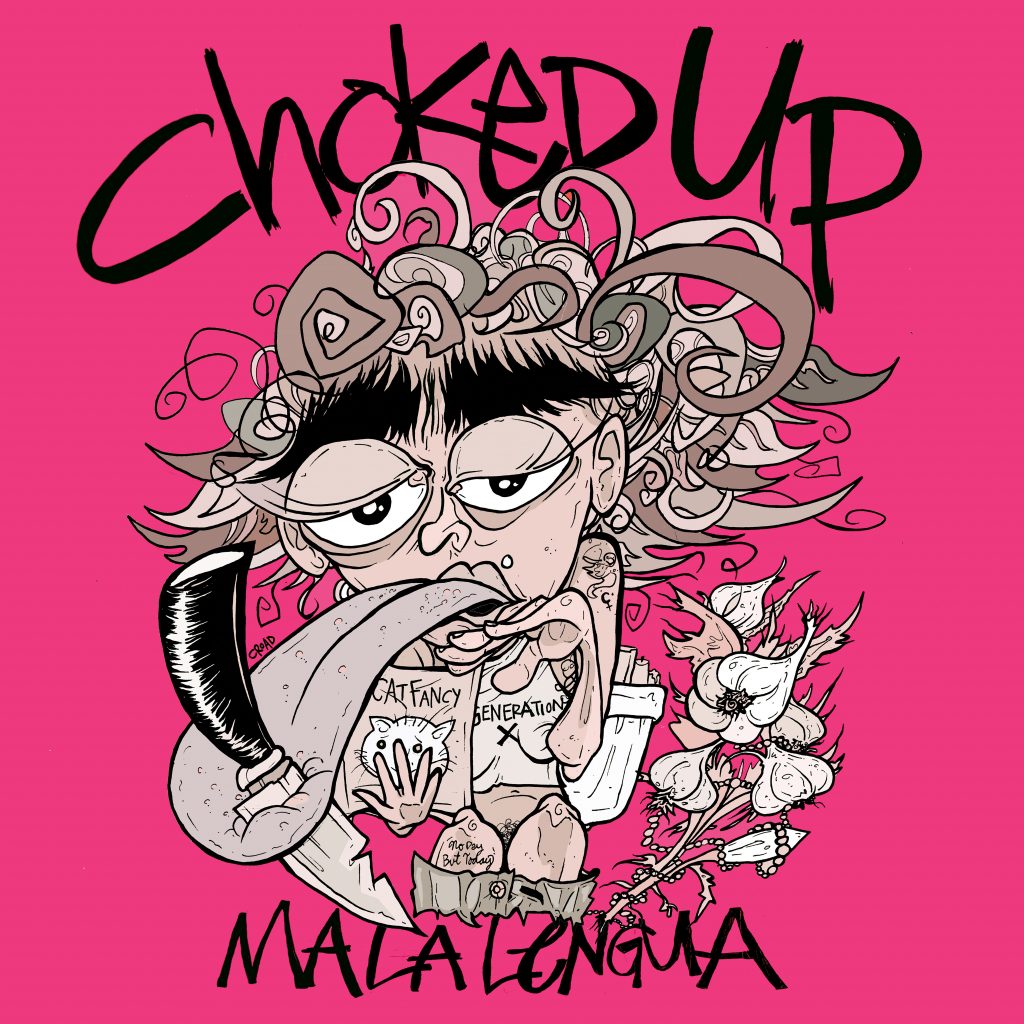 ---
Follow Choked Up for more…
---
Need more punk?
SOD off!! Spear of Destiny are back with a new album
Review: 'Reality Cheques' by Pulled Apart By Horses
'Punks Listen' to raise money for the Red Cross
Kai Cult Unleashes Merciless New Single
Rob Moss and Skin-Tight Skin release new album
Latin Bands Honour Green Day's Sophomore Album 30 Years On
Ruts DC announce highly anticipated new album
Skate punks Cigar return to visit
Monkey Mind release new video 'Black Clouds'
PARKER Return With Anthemic New Single 'Problems'
Floggy Molly Partner With Ukrainian Filmmakers For 'A Song Of Liberty' Video
HOODOO GURU'S Dave Faulkner and Brad Shepherd: My Punk Top Ten
Interview: Pennywise Guitarist Fletcher Dragge
The kids are alright as punk rocks The Horn at the Half Moo
Punktuation Magazine For All Your Daily Punk News, Features, Interviews, Lifestyle and more!