After two mammoth single releases, Charlotte & The Harlots release the final piece of their punk rock puzzle.
Australian punks Charlotte & The Harlots have released their debut album, Everything You Are To Me. Recorded over four days in Sydney with Frenzal Rhombs' Jason Whalley their debut is a beacon of mature songwriting and the sound of a band striving for greatness.
The band formed these songs over several months in 2019 before hunkering down to record in mid-2020. Battling between the cold and blistering heat, the band wrote a great deal of these songs in an old 19th-century farm shed outside of Canberra. The actualization of each band member's dreams and ambition, Everything You Are To Me is four lifetimes fused into twenty minutes of pure powerpop, punk rock greatest.
Starting this week the band will tour their debut around New South Wales with July dates supporting Frenzal Rhomb. Get all tour details HERE.
The band started life in Australia's Capital, circa 2017, by frontwoman, guitarist Charlotte Jenkins and drummer Daan Steffens. Charlotte & The Harlots have worked their way to become one of Canberra's top acts, synonymous with their local scene. Joined by bassist Jasper-Kemp Myers & lead guitarist Luke Schiffer, Charlotte & The Harlots are notorious for their loud, high energy shows. Delivering the Power-Pop/Punk-Rock/Grunge resurgence, Charlotte & The Harlots are the breath of fresh air you need.
The Harlots have supported local and interstate bands such as WAAX, Teen Jesus And The Jean Teasers, Yours Truly, Pist Idiots, C.O.F.F.I.N, The Neptune Power Federation, ARSE, Witchskull, The Dead Love and Australian punk hero's Hard-Ons. Adding to the list are several upcoming shows supporting Frenzal Rhomb.
Charlotte and The Harlots debut album Everything You Are To Me is out now!!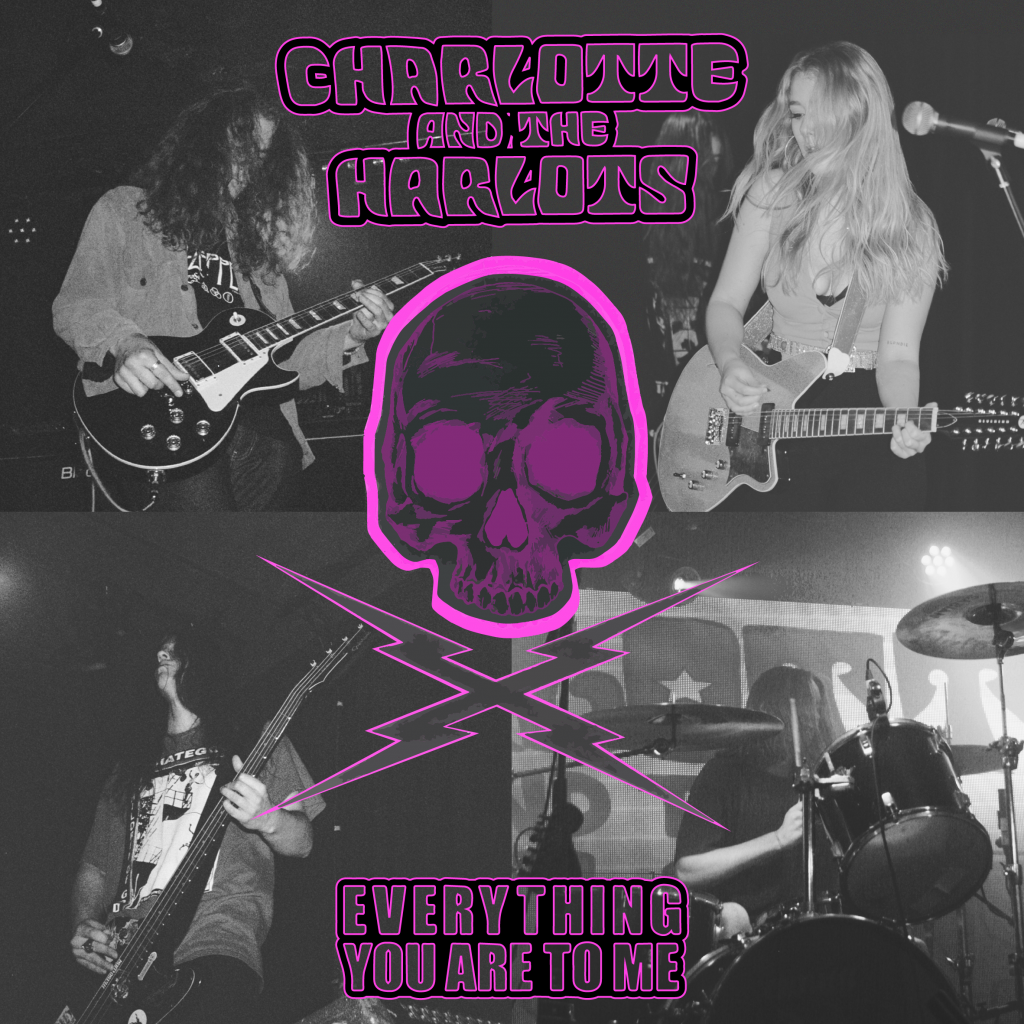 ---
Follow Charlotte and The Harlots for more…
---

Need more of the latest in punk?
Punktuation Magazine For All Your Daily Punk News, Features, Interviews, Lifestyle and more!