The Canadian hardcore punks open up Bat Skull Records to other bands.
Cancer Bats (pictured above) have opened the doors at their Bat Skull Records label to other bands and the first to join are fellow Canadian punks Diner Drugs.
They've marked signing of the Moncton, New Brunswick band, which features members of Bong Jovi, The Human Comedy and Savage Young, by releasing the single 'This War', and it's a catchy slab of stoner punk.
Next in line will be the four-piece band's forthcoming EP '42', which will include 'This War' and follows the 2017 release of Diner Drugs' self-titled EP.
Cancer Bats formed Bat Skull Records back in 2018 to release their sixth album 'The Spark That Moves', the tour for which included support from Diner Drugs.
Cancer Bats said in an Instagram post: "Hey hey friends. We are excited to announce an exciting new chapter in the bats career. We've been releasing our own albums on Bat Skull Records for a few years now, but the time has come to branch out and welcome other bands to the party!!"
"We're getting things started with our good pals from Moncton NB Diner Drugs. Their first single "This War" off their upcoming ep "42" is now streaming everywhere. Rip it loud!! Follow @batskullrecords and @dinerdrugs for all the good stuff we have in store for ya!!!"
Cancer Bats' own last release was the smoky, scuzzy, sludgy hardcore punk of 2022's 'Psychic Jailbreak', which they'll be touring in Europe, the UK and Canada from next month in a run of dates that includes festival appearances at Download and 2000 Trees.
Main picture credit: Sid Tang
June 8 – Donnington Uk – Download Festival
June 15 – Dessel Be – Grasspop The Metal Meeting
June 16 – Zurich Ch – Obernuse Festival
June 18 – Bochum De – Die Trompete
June 19 – Dusseldorf De – The Tube Club
June 20 – Hamburg De – Monkeys Music Club
June 21 – Munchen De – Backstage *
June 22 – Weinheim De – Cafe Central
June 23 – Paris Fr – Glazart %
June 24 – Ysselsteyn Nl – Jera On Air Festival
June 25 Le Val-D' Ajol Fr – Chez Narcisse %
June 27 Strasbourg Fr – La Laiterie Artefact %
June 28 Lille Fr – The Black Lab %
June 30 – Glasgow Uk – King Tuts #
July 1 – Milton Keynes Uk – The Craufurd Arms #
July 2 – Manchester Uk Rebellion #
July 3 – Newport Uk – Le Pub #
July 4 – London Uk – Islington Academy #
July 6 – Cheltenham Uk – 2000 Trees * (as 'Bat Sabbath')
July 7 – Cheltenham Uk – 2000 Trees
July 8 – Toronto Can – Budwiser Stage >
* With Hatebreed
% With Sick of It All 
# With Grove Street 
> With Billy Talent
Follow Cancer Bats, Bat Skull Records and Diner Drugs on Their Socials
Need more Punk In Your Life?
New Releases
Problem Patterns drop empowering single 'Letter of Resignation' via new label home Alcopop! Records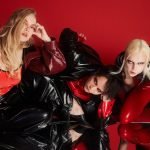 New Releases
Band Unveils Title Track as Final Single Ahead of Album Release, Accompanied by Self-Made Music Video
Punk News
Frenzal Rhomb Takes Over Iconic Aussie TV Music Show 'Rage' For What Promises To Be a Punk-Rock Extravaganza!
<div class='heateor_sss_sharing_title' style="font-weight:bold"
Read More »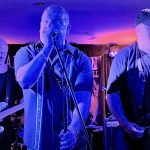 Punk Features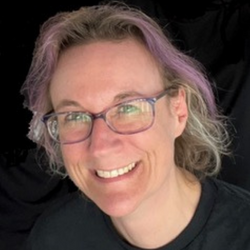 New punks on the London block Denizens played their 2nd ever gig in West London on Saturday, showcasing their debut EP 'Mind Control'. Punktuation's Ruth
Read More »
New Releases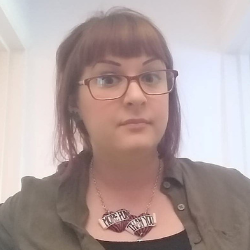 UK ska punk stalwarts Random Hand are back with the announcement of a new album later this year and a new single- 'Lifejackets'- out now!
<div
Read More »
Punk Festivals
As Punktuation continues its coverage of some great punk festivals, we were there for Punk On the Peninsula, in the beautiful Scottish countryside!
<div
Read More »
I'm a punk rock aficionado, martial arts pupil and fair-to-middling student of the Bengali language. I'm also a journalist, writer and editor, specialising in medicine and technology.
Click on Dom's photo for more of his articles