Good old fashioned decency is the goal for this new ska band.
What the world needs now is two things…
Decency.
More ska.
And luckily, Be Decent are here to help the world with both things!
And they're giving us a good start with their debut EP 'Having A Laugh' – 7 tracks blending ska, reggae, punk and pop!
Be Decent is the brainchild of singer/guitarist Jimmy Doyle, formerly of such celebrated ska bands as The Fad and The Forthrights; bassist Kenneth Partridge, author of the 2021 book Hell of a Hat: The Rise of '90s Ska and Swing; and drummer Geoff Bickford, whose career in ska dates all the way back to the popular '90s-era Connecticut group Jimmie Scooter.
Together, they write songs about unity, mental health, and the struggles of everyday life.
From the simple ska jauntiness of tracks like 'Get Over It' and 'The Struggle Continues'  to the laid back grooves of 'You Better Work', each track is infused with messages of empathy, hope and tolerance- and that can't be a bad thing.
There's even a cover of The Cranberries 1996 track 'Salvation' that warns of the perils of getting sucked into drug abuse- but it's given a ska makeover of course.  
'Having a Laugh' features keyboard and trombone from Sean McCabe (Arrogant Sons of Bitches, Bomb the Music Industry!, Rocky Sullivan, PsyD) and saxophone from Matt Mason (The Pietasters, Bad Manners, The Fad).
It's a positive, impassioned and fun collection of tracks- definitely worth checking out. That would be the decent thing to do.
'Having A Laugh' is out now. Purchase/stream HERE and all other streaming services.
Get Over It
The Struggle Continues
You Better Work
Out For Blood
Now's The Time
Be Decent
Salvation
Follow Be Decent on Their Socials
Need more Punk In Your Life?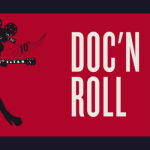 Punk News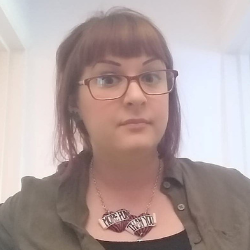 In it's 10th year, the Doc'N Roll Film Festival is celebrating a decade of inspiring, entertaining and vital films about the musicians we love.
Read More »