Richmond VA pop-punks team up with Brian Butcher of The Home Team on latest single.
Broadside have shared their brand new single, Cruel featuring Brian Butcher of The Home Team, out now via SharpTone Records. The upbeat track underscores the deeply emotional lyrics that tackle what it feels like to face your fears when it feels like the world is trying to bring you down.
"This song is about facing your fears," shares vocalist Ollie Baxxter. "For years, I've allowed my dreams to slip out of my hands from things I can't control. Cruel as a song, is about hitting the nail on the head, allowing yourself to be washed out in the headlights of oncoming traffic. If you've got something to lose, this world is cruel, or it can be. So hold on tight." 
The band also shared the accompanying video for the track today. Directed by Sam Link, the video follows the band as they pull off a hotel heist
Coming up, the band is gearing up to head out on tour with The Home Team and Honey Revenge. Kicking off on March 25th in Salt Lake City, UT at The Beehive, the band will visit over 20 cities across the country including stops in Chicago, New York, Atlanta, Orlando, Los Angeles and more, before wrapping up in Portland, OR on April 29th at McMenamins Mission Theater.
Cruel is out now on all streaming services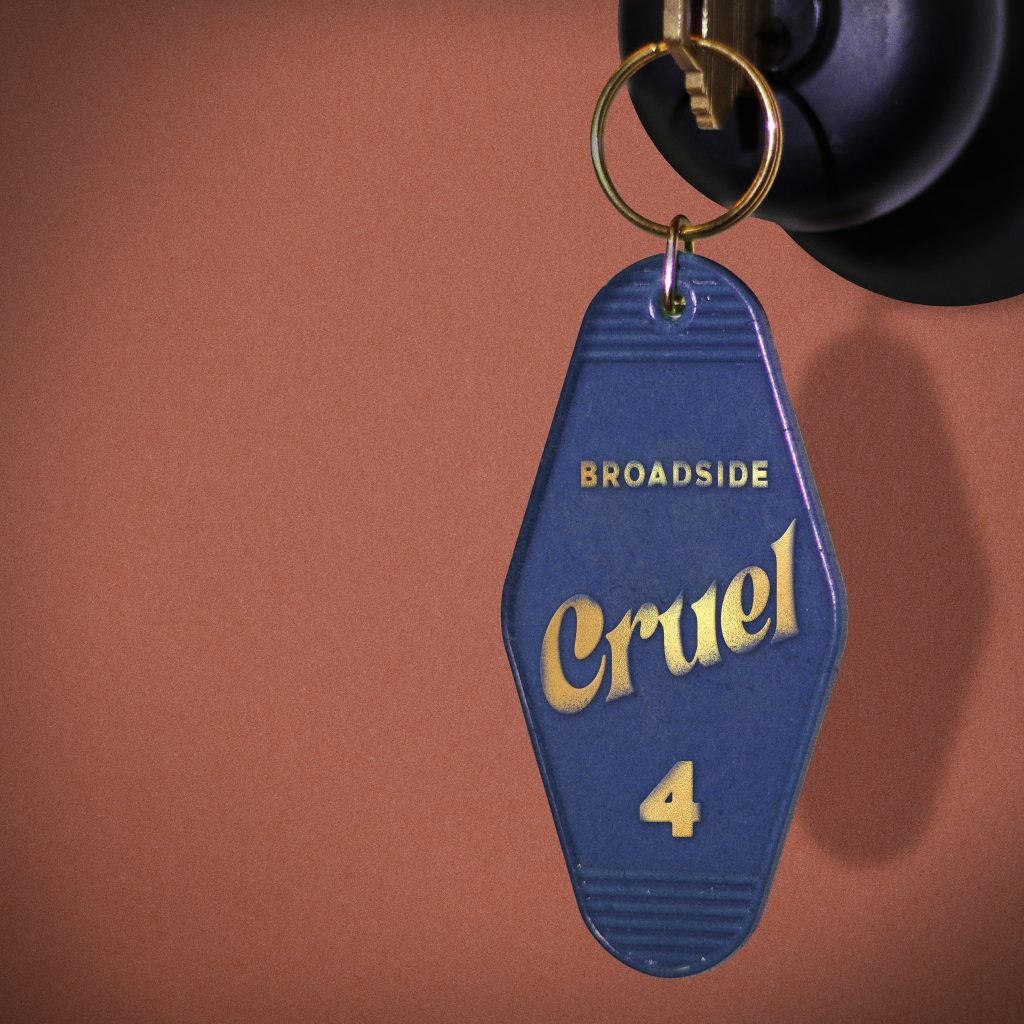 Main Photo Credit:  Matt Mattheson
TOUR DATES
March 25 – Salt Lake City, UT – The Beehive
March 26 – Denver, CO – Summit
March 28 – Kansas City, MO – The Rino
March 29 – St. Louis, MO – Blueberry Hill Duck Room
March 31 – Indianapolis, IN – Hoosier Dome
April 1 – Chicago, IL – Subterranean
April 2 – Cleveland, OH – Mahall's
April 4 – Detroit, MI – St. Andrew's Hall
April 5 – Toronto, ON – The Velvet Underground
April 7 – New York, NY – The Gramercy Theater
April 8 – Baltimore, MD – Baltimore Soundstage
April 9 – Allston, MA – Brighton Music Hall
April 10 – Philadelphia, PA – Theatre of The Living Arts
April 12 – Greensboro, NC – Hangar 1819
April 13 – Atlanta, GA – The Masquerade
April 14 – Orlando, FL – Henao Contemporary Center
April 15 – St. Petersburg, FL – The Brutalist 
April 17 – Austin, TX – Come and Take IT Live
April 18 – Dallas, TX – Trees
April 20 – Phoenix, AZ – The Rebel Lounge
April 21 – San Diego, CA – The Voodoo Rom
April 22 – Los Angeles, CA – The Regent Theater
April 23 – Berkeley, CA – Cornerstone Berkeley
April 24 – Roseville, CA – Goldfield Trade Post
April 25 – Reno, NV – The Holland Project
April 27 – Seattle, WA – Neumos
April 28 – Vancouver, BC – Rickshaw Theater
April 29 – Portland, OR – McMenamins Mission Theater
Follow BROADSIDE on Their Socials
Need more Punk In Your Life?
Punk News
"We were a punk band with Beatles melodies. We had no effects, barely any equipment, just loads of attitude, 12 cans of Red Stripe and
Read More »
Punktuation Magazine For All Your Daily Punk News, Features, Interviews, Lifestyle and more!