For the Stranglers obsessives like Punktuation's Roger Kasper, there's been little new to add to their brainboxes… until perhaps now. 
Author Laura Shenton takes an academic view of this pivotal year in the history of the band, who are either punk rock, new wave, prog rock or psychedelic by the end of the book, depending on who you want to believe. 
You take your choice!
She has clearly spent many an hour at the newspaper library in Colindale, northwest London (it's right at the end of the Northern Line on the London Underground. 
I've also whiled away an hour or three researching articles in my time and, here, the book is littered with contemporary reports from the music press, national and local media, fanzines and even student union publications. 
Fair play to Laura for finding them – but rather than giving us the highlights, most of the articles are published in either entirety or as near as damn it. The overall effect is to deaden the senses and make the book a little textbooky to plough through. 
However, as a reference book for these articles in 1977, it's a great one for the collection, to dust off occasionally and remind you of the sheer number of gigs they played, the albums they recorded, the interviews and other media work they did. It's exhaustive. 
What comes through strongly from the 1977 press cuttings is the amount of hatred and vitriol for the band. No wonder the gaffer tape came out!
Tony Parsons (still writing for the national press, fact-fans) is probably the worst candidate. His review of the 2 November Roundhouse gig is jaw-dropping. 
"The sound is appalling, and their playing little more than amateur," he opines. 
Referring to 'Hanging Around', 'I Feel Like A Wog' and '5 Minutes' "everyone is a monotonous testimonial to the Stranglers' apathy, repetitive drones that insults the instrumental energy and ability they project in the studio. They play 'Something Better Change', and it 'does little to relieve the tedium."
Ouch, ouch and thrice ouch!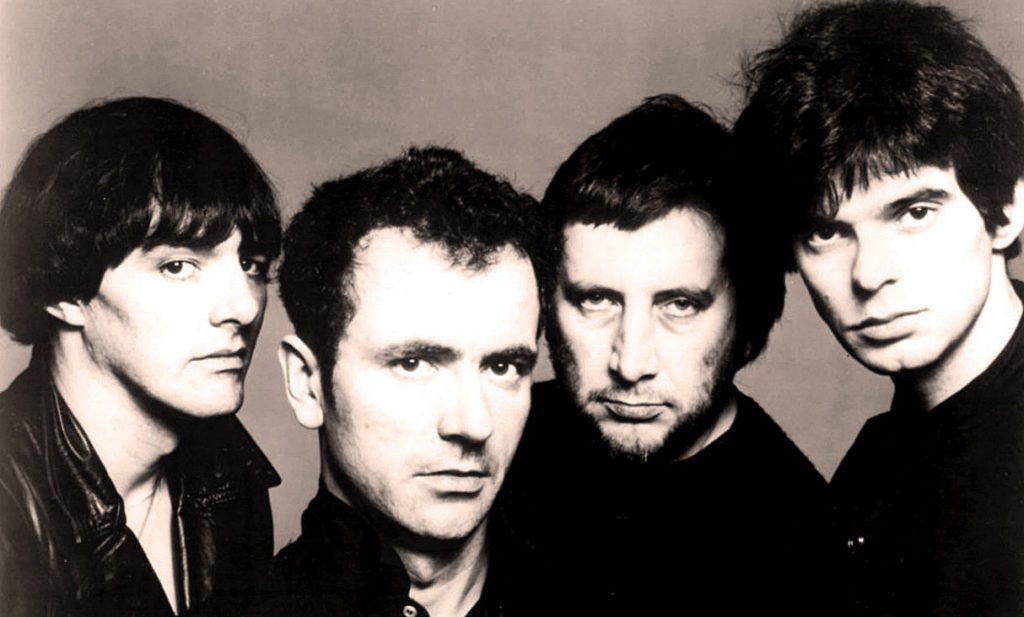 And there's not a lot of love from reviewers for 'Peaches' either – and regular comparisons of the band to the Rolling Stones. Strange days indeed. 
Refreshingly there are a few positive vibes from journos like Barry Cain (check out his brilliant 77 Sulphate Strip book if you haven't already). His version for Sounds of the November Amsterdam visit – which so inspired 'Nice 'N' Sleazy' – is electric. 
Laura's masterstroke is to listen to the many concert bootlegs from 1977 and give additional context as to whether the band were great or shite that night – and whether JJ managed, or not, to master the vocals to the fledgling' 5 Minutes'. 
"Laura's masterstroke is to listen to the many concert bootlegs from 1977 and give additional context as to whether the band were great or shite that night…"

Tweet
"On the bootleg of the Canterbury Odeon gig (25 September), the renditions of 'Something Better Change' and 'Bitching' absolutely sparkle (not only due to the sound quality of this particular bootleg but the performance of the songs in and of themselves," she writes. Do I now need to start collecting the bootleg gigs as well as solid centre United Artist singles?? 
My jaw-dropping moments were to learn 'In the Shadows' was originally an 11-minute track that legendary producer Martin Rushent had to edit to its 4-minute version that we know and, er, love. A quick search of YouTube draws a blank – feel free to contact me if you have a copy of that original-length 'In the Shadows!' 
And that legendary early adopter' Dagenham Dave' had an amazing vinyl collection that was virtually untouched. What would that be worth today? 
Completists will want this book, and I advise you to add it to your collection. But if you're a newbie loving the recently-released 'Dark Matters', it might be a step too far. But with Christmas around the corner…
The Stranglers – 1977 by Laura Shenton, published by Wymer Publishing, is out now. 

---
If you enjoyed this, you will love…
I'm Roger Kasper, 55. A punk since October 77 when the Stranglers rocked Top of the Pops with No More Heroes. Journalist since 1983 with stints on national newspapers and magazines and editor of local papers. I'm Gravesend born and dragged up I keep poultry, garden, run and generally make a nuisance of myself!