'FAILURE RULES!: The 5 Rules of Failure for Entrepreneurs, Creatives, and Authentics' harnesses some motivational lessons from punk figures and mixes it with wider life lessons to counsel us all through our fear of failure.
It is a common reflection on punk, that it is so much more than just the music and is in fact, a way of life. Some eras of punk have been more prescriptive than others in offering us a blueprint for life but certainly no matter what type of punk floats your boat, it is likely that it has offered you something more than just the songs you listen to. For many, the very essence of punk can be empowering, comforting and affirming.
And many people have written on this very aspect of punk- books distilling some lessons or philosophies of the punk ethos where academics and scenesters dissect the genre to link to some wider truths.
This new book by Andrew Thorp King– 'Failure Rules!'- is not strictly a punk book per se, it is more of a chunky soup with a few different ingredients, punk being one of them. Mixed with autobiography, self help and life stories and lessons from a diverse cast of modern and historical figures, it is certainly varied. The book opens up by explaining the link to hardcore punk comes from the author's affection for the movement and the qualities he feels he has harnessed from the music and accompanying culture-honesty, grit, authenticity and overcoming hardship and setbacks.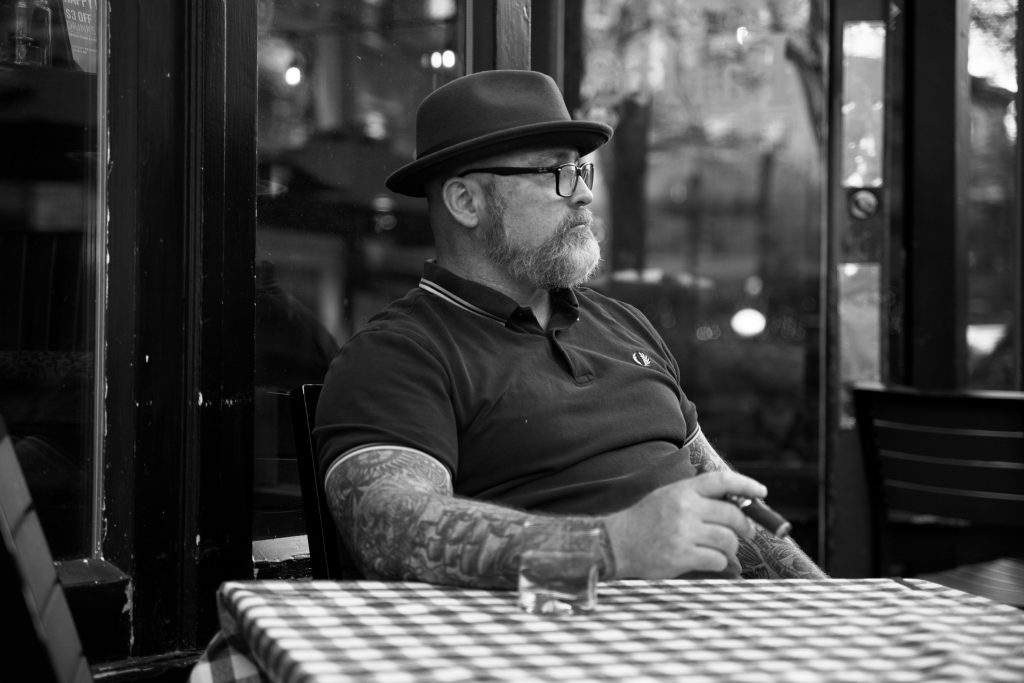 King has punk credentials. As well as being a fan of hardcore punk and playing in bands, he started his own record label- Thorp Records– which has put out numerous hardcore punk recordings and he has very much (at different times in his life) been very ensconced in the scene.
As well as running Thorp Records, King has turned his hand to many different things- author, entrepreneur, cubicle-dwelling corporate worker. And it is fair to say that there have been bumps along the way with some of the aforementioned endeavours not going according to plan as well as a marriage ending, and financial strife peppered about. It is these experiences that King draws on to create some 'rules' that may help those facing similar hurdles or whose plans have hit the skids.
Hardcore punk, whilst certainly having plenty of its own global commentary and political reflection, does have an element of introspection and self-reflection intrinsically built within it. The Straight Edge movement for example, is an edict for self-discipline and taking personal responsibility for your behaviour and choices. Far from being nihilistic and defeatist, hardcore preaches that you can rebuild your life based on your own self awareness and determination. These messages are definitely reflected in the meat of the book.
But you don't have to take my (or King's) word for it, as he enlists the help and the wisdom of a huge variety of figures including: Winston Churchill, Neil Armstrong, JRR Tolkien, Oscar Wilde, The Rock and Sun Tzu. Nestled in amongst some of those rather well-known figures is perhaps lesser known individuals whose stories are perhaps more compelling including professional bowler Thomas Smallwood, boxer Jack Johnson and everyone's favourite hellraiser, Motorhead's Lemmy.
The punk lessons are pulled from the likes of John Joseph McGowan lead singer of the Cro Mags. The Cro Mags are mentioned several times throughout the book and King describes an epiphany in his life coming at a time when he was walking along a beach listening to a Cro Mags song. Their track 'Hard Times' has become somewhat of an anthem for King's life and learning about McGowan's history of child abuse, drug addiction, incarceration and ultimately redemption and peace, it is easy to see why. McGowan is a seeker of truth, integrity and authenticity and other figures such as Henry Rollins (who is also featured in the book) offer the same lessons of identifying values and not selling them out.
The format of the book is accessible and ordered into 5 distinct 'rules' around certain attitudinal perspectives including safety, resilience, finding purpose and meaning, building relationships and identifying goals. There are some great stories included and a lot that is compatible with how many people would see a life lived with punk values. It offers something to those who are interested in how to contextualise and respond when life doesn't seem to be going to plan; when times are tough and when a roadmap for change seems distant.
That's not to say that all elements of the book will be useful to all people, and that is not the author's purpose. And there are some figures included in the book that do jar a bit with traditional punk ideas and heroes. US conservative figure Ben Shapiro is quoted at the top of one chapter and there is of course reference to Elon Musk and various other billionaires, which some of the punk amongst you may want to skim if that's not your thing. And there is undoubtedly a tone of 'self-help' about the book which may not work for everyone, but it is not supposed to.
There's enough other stuff about Grindcore/Metal label Relapse Records (Mastadon, The Dillinger Escape Plan) Lumberjack/Mordam Records (All American Rejects, Get Up Kids); Black Flag; Bridge Nine Records; Terror; Hatebreed; Bulldog Courage etc to keep your inner punk happy.
It is life lessons from punk but perhaps more distilled and integrated into a wider understanding of the world that also seeks inspiration from other sources. Ultimately it is an interesting, motivating and entertaining read with relatable messages from a man who has been there, done that and got the t-shirt. Just to hammer home the message of the book, we'll end with a quote by Henry Rollins.
"I have always learned more from rejection and failure than I have from acceptance and success."
If you want to embrace what failure can teach you and how to fail well, you can find more information and links to buy HERE.
---
Follow Andrew Thorp King on his socials….
---
More of the latest from Punktuation: