The brilliant Aussie pop-punk trio delivers 'Blue', the band's second single from their forthcoming EP, 'Glamour'.
Pop-Punk's unholy trinity, Blussh, has a '90s grunge/punk anger that will pull you in and spit you out. The band's shared love of Hole, L7, The Distillers and Babes In Toyland is evident, but the trio have firmly stomped their own distinctive '20s stamp all over their music.

Their DIY ethos has championed a relentless crusade of live gigs and national tours that have seen them share the stage with notables such as Amyl & The Sniffers, The Chats, Violent Soho, and The Meanies amongst many others.
Blussh is one of the hardest working bands on the Aussie scene, and with a second EP on the horizon, 2022 is becoming yet another hallmark year for the trio.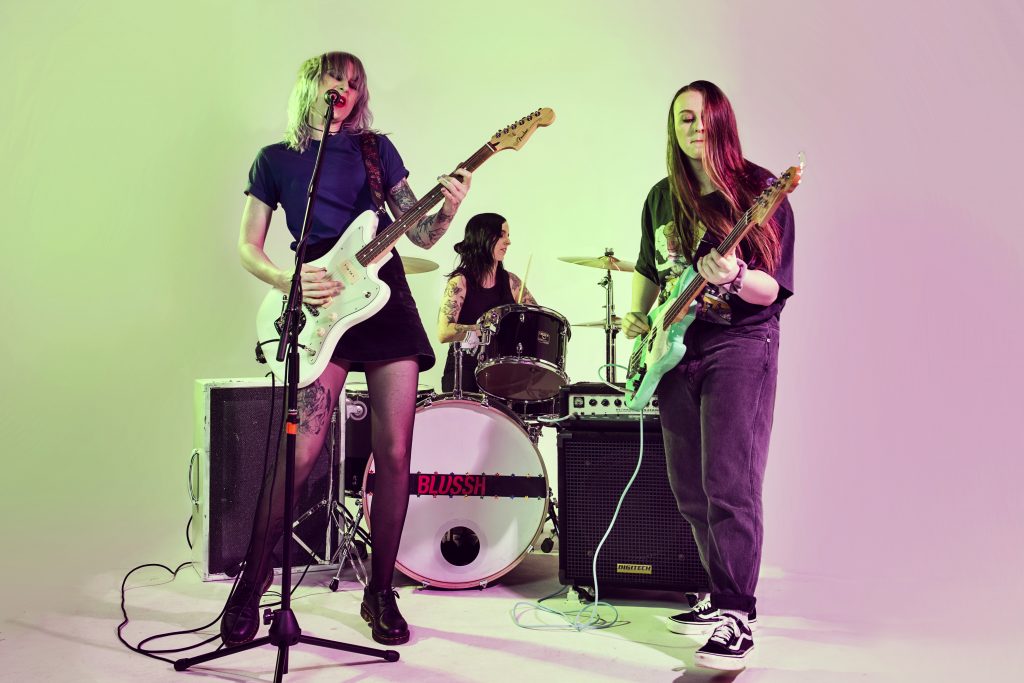 Their latest single 'Blue' (That hits all streaming services today) deals with themes of character assassination, betrayal, deceit and versions of ever-changing truths. 'Blue' drags the topic out from the shadows and into the light.
"The track navigates the paradox that both villain and victim feature one and the same depending on whose lips tell the story," The band states.
Blue's chorus sings its spiteful reprise in full pop-rock attitude.
"Blue light, yeah we're gonna see it now,
Take the facts and we're gonna strip them down,
Eye to eye, it's all to the surface now,
This shit's coming out!"
"Blue" is available on all streaming platforms from today Friday, 3 June.  
---
Follow Blussh for more…
---
Need some more punk in your life?
Punktuation Magazine For All Your Daily Punk News, Features, Interviews, Lifestyle and more!