Inequalities and injustice highlighted by an eclectic mix of music and poetry make for a must-listen album!
This third album by Cherry b and Peesh LoGOz once again brings together their unique talents as Cherry & Peesh, Essex punk poet and Northumberland guitarist, singer and songwriter respectively.
'Bigot's Banquet' draws upon a mixture of styles and sources, acoustic and electric, spoken word and song, from the heartfelt pleas of yearning to be understood in 'You Don't Know How I Feel' to the political anger and thundering riffs in 'Fool English'.
Humour abounds in the tongue in cheek 'Married To The Mod' and tales of positivity and hope are captured in '5 Year Plan' and 'Dark Horse'. The musical style undulates from Rock to Punk to Folk, mesmerising and evocative guitar led compositions laying down the soundtrack.
The album concludes with a fired-up cover of X-Ray Spex's cult classic 'Plastic Bag'.
The title track 'Bigot's Banquet' – a rocking electric guitar driven song is out now;  "Arrogance fills the spaces, The crumbs of greed leave no traces"
For those new to Cherry & Peesh, this dynamic duo specialise in spoken word at the forefront of their music. In addition to continuous gigging across the UK, they present their own show on Louder Than War Radio called 'Poetry is the New Rock n Roll' – find previous shows on Mixcloud HERE.
They are already working on their next album, which will be a collaboration with Dub artists!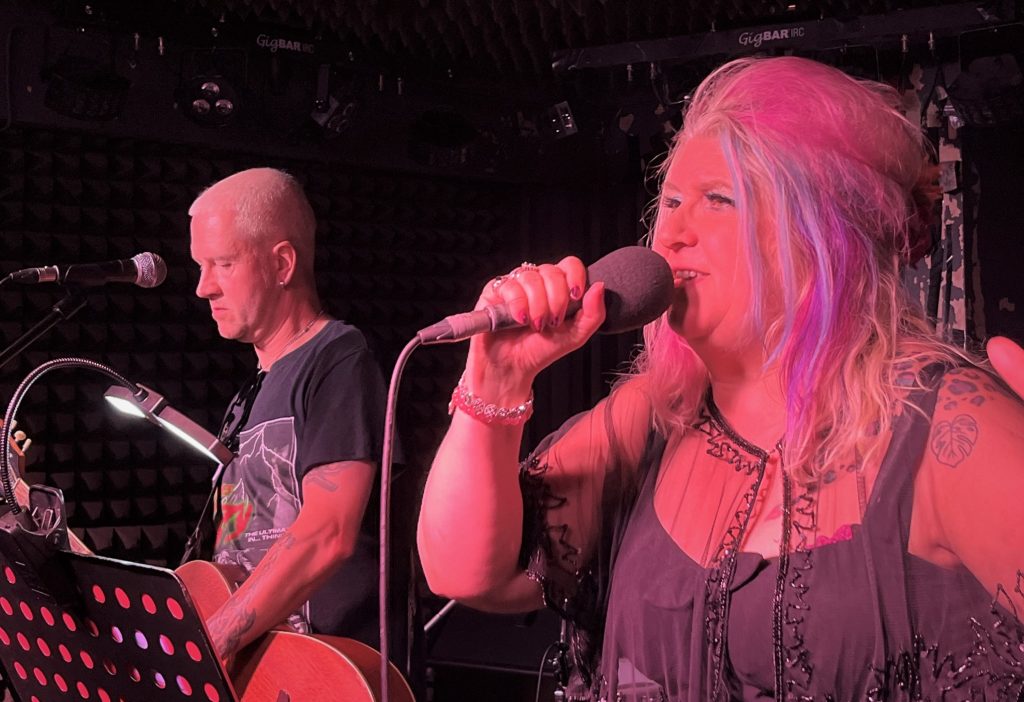 Bigot's Banquet is out on Friday 28th July 2023 – buy your copy from HERE or see Cherry & Peesh at Rebellion or at one of their upcoming tour dates (see below)
Main Photo Credit: HIGHLIGHTS PR
28th July @ The Fans club, Sunderland with Slalom D
29th July @ The Ship Isis, Sunderland
2nd August @ The Galleon Bar, Blackpool
6th August @ Rebellion Festival, Blackpool
19th August @ Unite Festival, Corby
23rd September @ Morecambe Poetry Festival
21st October TBC
8th November @ Born Lippy, Newcastle
11th November @ NE Volume, Stockton
2nd December – Stockton with The Men They Couldn't Hang
16th December @ Riverside Rebellion, Darlington
17th December @ Trillians, Newcastle
Follow Cherry & Peesh on Their Socials:
Need more Punk In Your Life?
New Releases
Grammy-nominated pop punk legends Sum 41 make a boisterous return with 'Landmines', their newest single and first release on Rise Records.
Read More »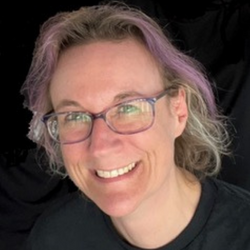 'Usually found jumping around down the front at gigs, I also relish taking photos and videos, singing, speaking with fellow music fans, and asking musicians the questions nobody else does  Writing about my favourite bands and connecting with people who love music too keeps me more-or-less sane  I've worked for over 25 years at a video production company, mainly filming live music events, therefore I have an additional backstage perspective!'