After 30 years, the Berlin-based band are still blasting out the rebellious, honest, raw, punk rock they are known and loved for.
Splittin' Image was founded by frontman CeeGee (Clive Grimble) and Stefan Hansen in 1989. They started life playing at Berlin's original home of punk SO36 – the legendary club and experimental space for creative people of all persuasions.
"We make music from the gut. It's raw and honest with lyrics that are often cynical and mostly sarcastic," frontman CeeGee says of the band's music. Splittin' Image has been making punk rock for more than 30 years now, and to this day, they refuse to follow the mainstream.
On their new album, they're still blasting out that rebellious, honest, raw punk rock they are known and loved for. It's music that primarily doesn't want to please, and it is still socio-politically relevant – perhaps more than ever.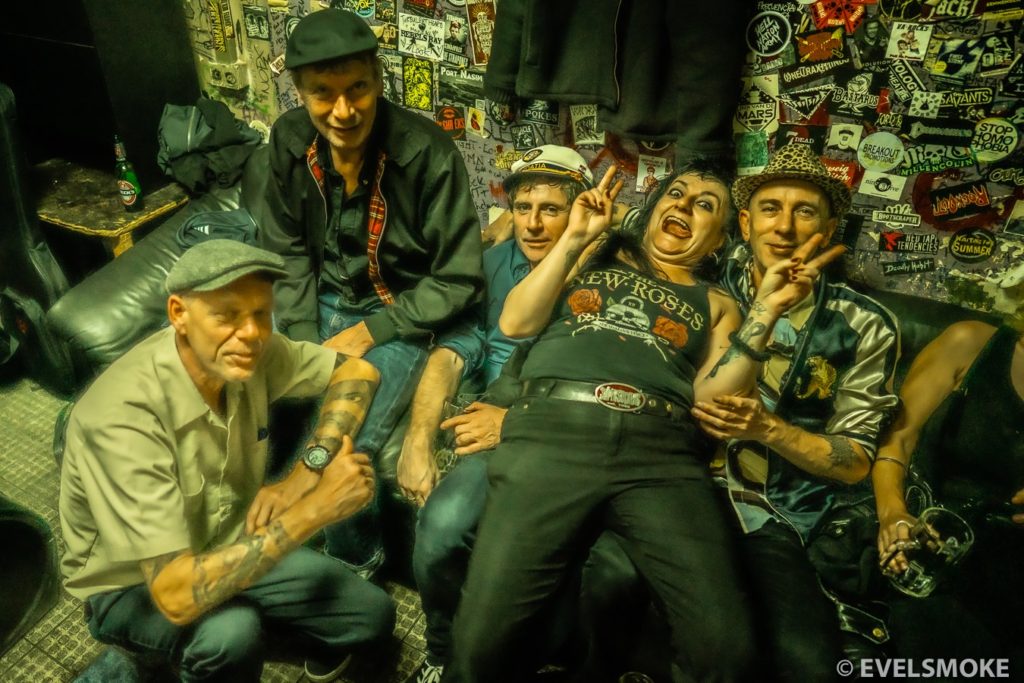 The old Berlin Kreuzberg district's 'punk way of life' still shines through their songs because it's their home. They are part of the fabric of life in the district that was once famous for its art and squatting scene – a life that is rapidly disappearing due to the district's gentrification.
It is precisely this quality and pure punk attitude that producer Moses Schneider (Beatsteaks, Turbostaat, The Strangemen.) recognised. With Schneider at the helm, the band feel they have finally found an important supporter after many years in which things "went quite well, but also often badly. "
Related Stories
Berlin's Legendary Club SO36 Keeping The Punk Spirit Alive
Berlin Protest Gig: "F**K The Police, And No Pogoing Please!"
The punks who took on the East German Stasi and brought down the Berlin wall
A demo tape of Splittin' Image fell into Schneider's hands more by accident than planning. At that time, he was thinking about how he wanted to produce a good punk rock album, particularly with a band from Kreuzberg – it was meant to be!
The 10-song LP 'Pflicht und Kür' (Compulsory and Freestyle) was originally recorded live at Chez Cherie Studios by CeeGee (vocals), Arianna Platana (drums), Heini McGlynn (bass) and Misty Missfeld (guitar).
There was no money for professional recording, so low-budget recordings in the rehearsal room had to suffice. The result after mixing in the studio was disappointing and didn't come out much more than a good demo tape. However, in those recording, Moses Schneider saw the potential and jumped at the chance to work with the band and produced the LP.
The video for the first song off the album, 'Save our Culture,' was shot by Alexander Fusco in Kreuzberg. It shows the district in a depressing lockdown, protests against this frustration and encourages people to do something about it.
Like most bands, Splittin'Image has had its ups and downs over the years – at one point, they even gave up completely. After an eight-year hiatus, the band reformed in 2012. New musicians joined the band (Heini McGlynn and Misty Missfeld), and things went well until the pandemic hit when Stefan Hansen left.
Changes often release energy and open up opportunities, and despite everything, the band decided to record this new LP. Maybe a new chapter in the band's history is about to be written. After all, punk rock never dies!
---
Follow Splittin' Image Socials
---
More Punk News just like this…
Punktuation Magazine For All Your Daily Punk News, Features, Interviews, Lifestyle and more!