UK based label We Are Horror Records are bringing the blood, sweat and riffs with their first compilation.
So, Halloween has just finished and you're probably already sick of the handful of Christmas songs playing on loop everywhere you go. If you want a bit of a departure from the upcoming avalanche of 'Mistletoe and Wine', then crank up this collection of terrifying horror punk tracks from label We Are Horror Records!
This is the label's first compilation and a comprehensive and super fun one it is too! 'Horrorpunk's Not Dead! Vol. 1' is the first of many compilations to come from We Are Horror, with this first edition featuring 28 tracks of terror from some of the best horror punk bands going! 19 of these tracks are exclusive to this compilation so you wont get a chance to hear them anywhere else!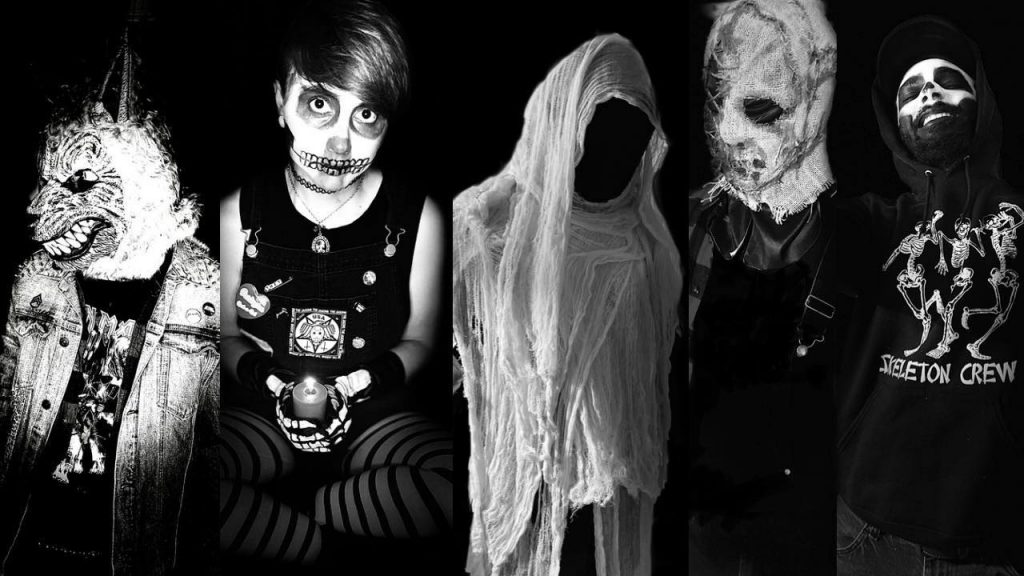 Punk compilations have played a major part in the scene by getting music to hungry ears and this is one of the inspirations for putting out this release. The album's curator and host of Horrorpunk's Not Dead podcast explains:
"The reasons behind this compilation are clear! To pay homage to the "Punk-o-Rama" series, and to showcase the best modern Horror Punk, Death Rock, and Psychobilly bands in the world! To quote 5¢ Freakshow.. "We may be freaks, but we are not alone…"
We Are Horror Records actually started out on the airwaves as radio show called Horrorpunk's Not Dead! on Moshville Radio. It then moved to the podcast network and the idea for a goth-tastic compilation album was born. But a  release needs a label and so up steps head honcho Daniel Phillips to create We Are Horror Records! And if this particular collection is anything to go by, horrorpunk is most certainly not dead- in fact it is very much alive!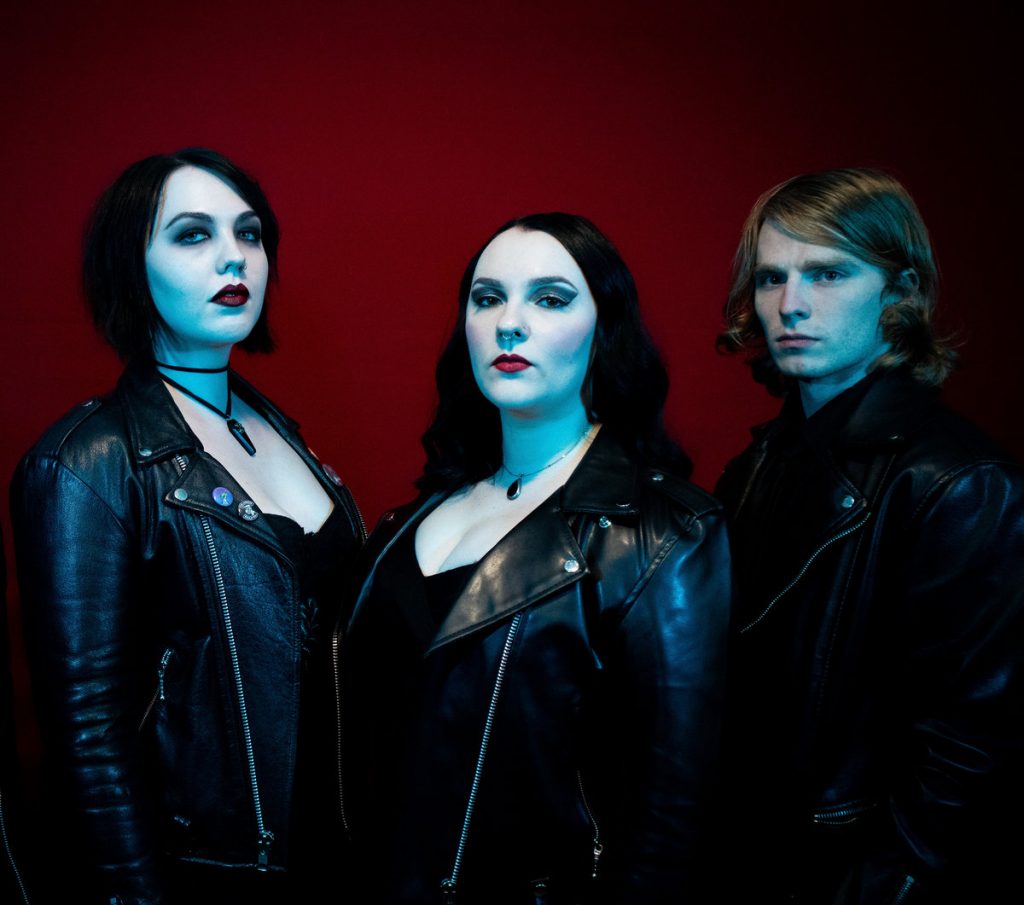 'Vol. 1'  is fast and frightening- all the best components of the genre distilled into one fabulous collection. A Tales From The Crypt style intro from the Ghoulfather gives us the ominous warning that 'the horrorpunk is here'. And from then on, it's a rollercoaster of the dark, macabre, weird and wonderful. But it is not all about the style and imagery- each band is a real talent and there is some great music on this album.
The quality of recording is brilliant across all tracks- every powerful riff, every chaotic, thundering drum sequence, every guttural cry of torment is crisply presented and well curated. This is definitely a signal that this subgenre of punk still goes strong. From metal-esque vibes a la Voice of Doom ('Feed the Flame') and The Whiskey Bats ('Flesh Eaters'); to some incredible melodic echoes and harmonies from Silent Horror ('Astrofields') right up to sultry, creepy grungy tracks by Won't Stay Dead (''The Blood that Sewers Drink')- it's all here.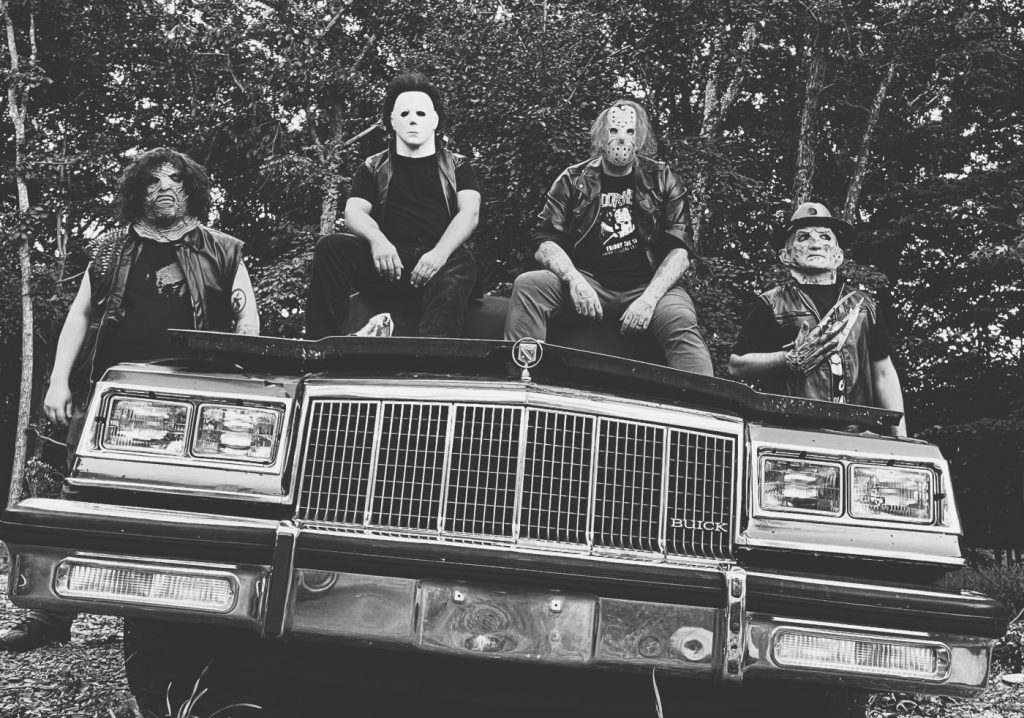 If the description of the array of musical talent on display doesn't tempt you then perhaps some good ol' kitschy song titles will. In true horrorpunk tradition there are some ace titles on display: 'My Girlfriend's a Zombie' (The Tomb Tones); 'Killer Klowns From Outer Space' (Ghosts on Tape); 'Girl Who Stood on a Grave' (Pumpkin Guts), 'Fuck You (If You're Not Bruce Campbell)' (Damage 66) and my personal fave- 'Chesty Malone Rules, Poseurs Fuck Off' (Chesty Malone and the Slice 'Em Ups).
Now that you're sold on the idea of making it Halloween every day, make sure you get a copy of this album!
'Horrorpunk's Not Dead!'s first compilation album "Vol. 1" is available HERE.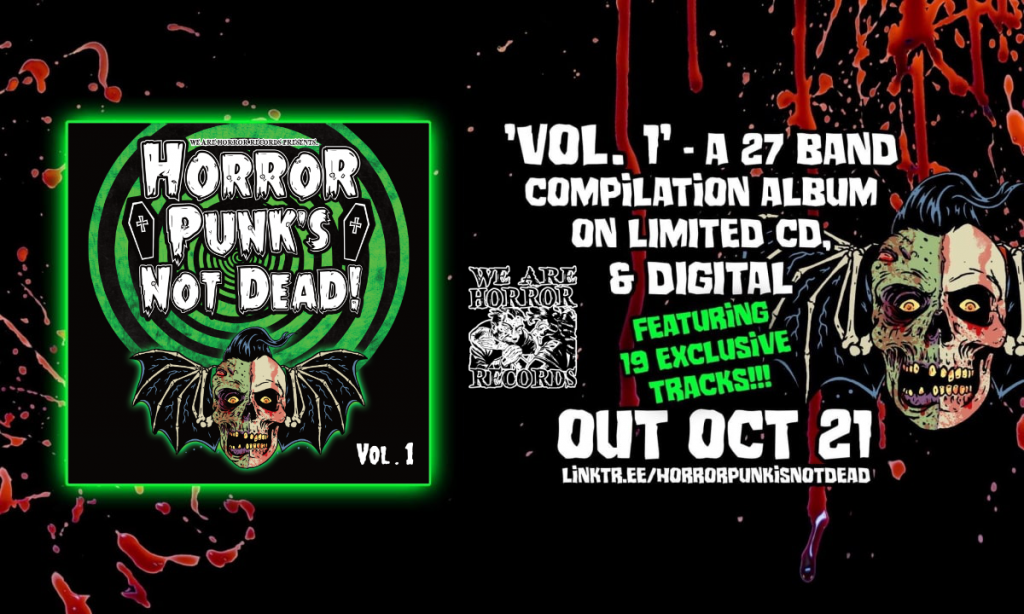 Tracklist:
1. The Ghoulfather – Intro
2. Voice of Doom – Feed the Flame
3. Silent Horror – Astrofiends
4. Won't Stay Dead – The Blood That Sewers Drink
5. Siblings of Samhain – Self Made Psychopath (5¢ Freakshow cover)
6. Pumpkin Guts – Girl Who Stood on a Grave
7. Damage 66 – Fuck You (If You're Not Bruce Campbell)
8. Boogeyman – Legacy
9. The Tomb of Nick Cage – Killing the Scene (feat. DEATH ED.)
10. Evelyn's Casket – Evelyn
11. Ripsnorter – Infected (2022)
12. Robby Bloodshed – Sirens
13. Dickie Devil and the Deviants – Da Humans Run Run (feat. Kyra Galaxy)
14. The Whiskey Bats – Flesh Eaters
15. Grave Corps – Collateral Damage
16. Chaneys – Cult of Blood (Alt. Mix)
17. The Tomb Tones – My Girlfriend's a Zombie
18. Wretched Graverobber – Chasing the Night 
19. The Deathtones – The Asylum
20. Ghosts on Tape – Killer Klowns from Outer Space (The Dickies cover)
21. Chesty Malone and the Slice 'em Ups – Chesty Malone Rules, Posuers Fuck Off!8*
22. Horror Story – Dry Blood
23. Los Morts – Elm Street
24. Midnight Haunt – Cows from Outer Space
25. Rusty Apper – Graveyard Runaway
26. Five Cellars Below – The Upside Down
27. Bat Thorn – Dead Girls
28. Diechotomy – Blood Beach
29. 5¢ Freakshow – 5¢ Freakshow
---
Follow We Are Horror Records for more…
---
---
More of the latest from Punktuation: