Gede Ari Astina better known as Jerinx or JRX, the drummer of the popular Bali-based punk band Superman Is Dead (S.I.D.) is on trial in Indonesia, accused of hate speech because he criticised Indonesian doctors who forced women to have a Corona Virus test before giving birth.
"I was accused of offending ALL Indonesian doctors but there are doctors who agree with me as well," he told the judge at his trial.
The punk star is in trouble for an Instagram post that said the "COVID test could cause stress and death for babies and mothers." He then said that the Indonesian Doctors Association (IDA) was "…a lackey of The World Health Organisation."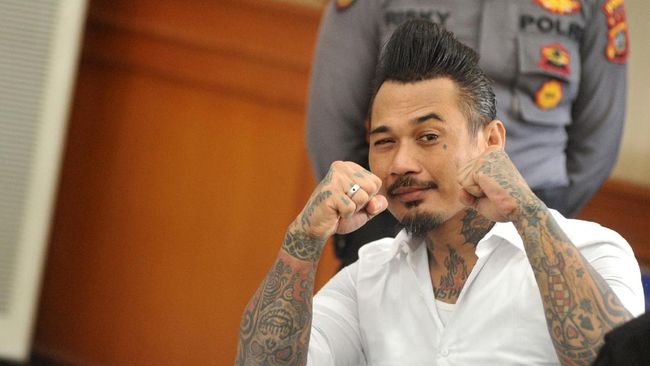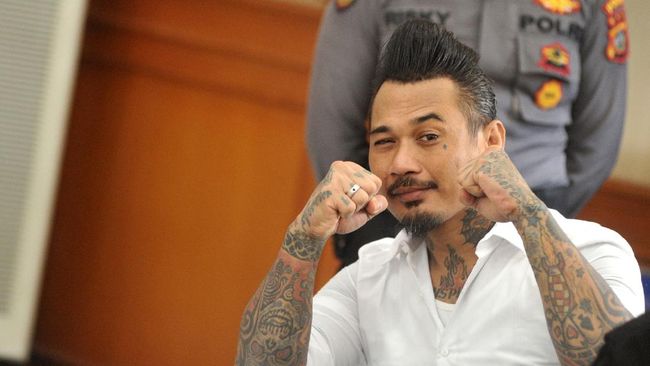 Jernix has been arrested under Indonesia's strict laws on electronic deformation, and he could face up to three years in jail.
"Since my arrest, my wife has lost everything," he told the court. "Just because I expressed my opinions."
His Insta post hit a raw nerve in Indonesia because over 160 doctors have died because of Covid-19.
"Many people are unable to get treatment because so many doctors have died. We need support not criticism," Gede Putra Seteja of the Indonesian Doctors Association told the press.
Human rights groups have said that Indonesian defamation laws are draconian and must be changed.
"The misuse of this law has been used to silence political dissent or political dissenters in Indonesia," Usman Hamid of Amnesty International said.
Jerinx says his comments were in the public interest and has pleaded with the judges to sentence him to house arrest if he is found guilty rather than jail.
In a recent Facebook post, the band stated.: "In the trial, it was revealed that the three witnesses, who were doctors and IDA members, said they knew JRXSID was a good person and there was no desire to imprison Jerinx. The question is then, who is so persistent in imprisoning Jerinx?"
"Truth Will Live On, Even If You Try To Eliminate It, Truth Will Surely Triumph!" The band's post defiantly ends.
---
More on Superman is Dead
---
You may also like…
I'm a London born and bred music journalist, a mediocre bass player and the occasional strummer of the guitar. In the '80s I worked in recording studios and made a few records you'd probably recognise. I have written a couple of books and made the odd media appearance as a music commentator. I now call Brisbane home.