Anti-Flag have released their thirteenth long-player, 'Lies They Tell Our Children', and the concept album is enlivened by a slew of guest spots from punks old and new.
The Pittsburgh political punks have recruited members of Rise Against, Bad Religion, Bad Cop/Bad Cop, Die Toten Hosen, Pink Shift and more for their new album.
It's the follow-up to 2020's '20/20 Vision' and explores the greatest issues the world faces as Anti-Flag tackle subjects from the need for universal healthcare to environmental preservation, backing them up with their own meticulous historical research for their first concept album.
Singer and bassist Chris #2 explained: "The approach we took going into writing this record was to trace back the beginning of these issues. To have a better understanding of how we can confront them and how little amount of time they have actually been in existence.
What you will continually find is that all of these issues come back to a simple idea – putting profit above people."
Singer guitarist Justin Sane added: "How did we get to this place where we have so much wealth inequality, inequality that only grew during the pandemic, while people were desperate?
"You're rolling toward a train wreck and meltdown when that's the case. Extreme profits for a very few people; it is completely unsustainable, and is an important theme throughout the record."
It's a bold move and one that results in some of their strongest music to date. The anthemic 'The Fight of Our Lives', with backing from Rise Against's Tim McIlrath and Brian Baker (Bad Religion, Minor Threat) and 'Imperialism', with Pink Shift's singer Ashrita Kumar are among its many highlights.
Other guests include Die Toten Hosen's Campino on 'Victory Or Death (We Gave 'Em Hell)' and singer-songwriter Tré Burt on 'Shallow Graves', while on 'Nvrever' Stacy Dee of Bad Cop/Bad Cop helps Anti-Flag rail against corporate profits.
There's only a handful of tracks that are just Anti-Flag alone, but with the various guests making appearances that are more cameo than duet in nature, the whole is a powerful, cohesive album.
Now that the album's out in the open the band will be on tour, first in the US with a run of dates that begins 2 February in Austin, Texas.
'Lies They Tell Our Children' is available now. For purchasing/listening options click HERE.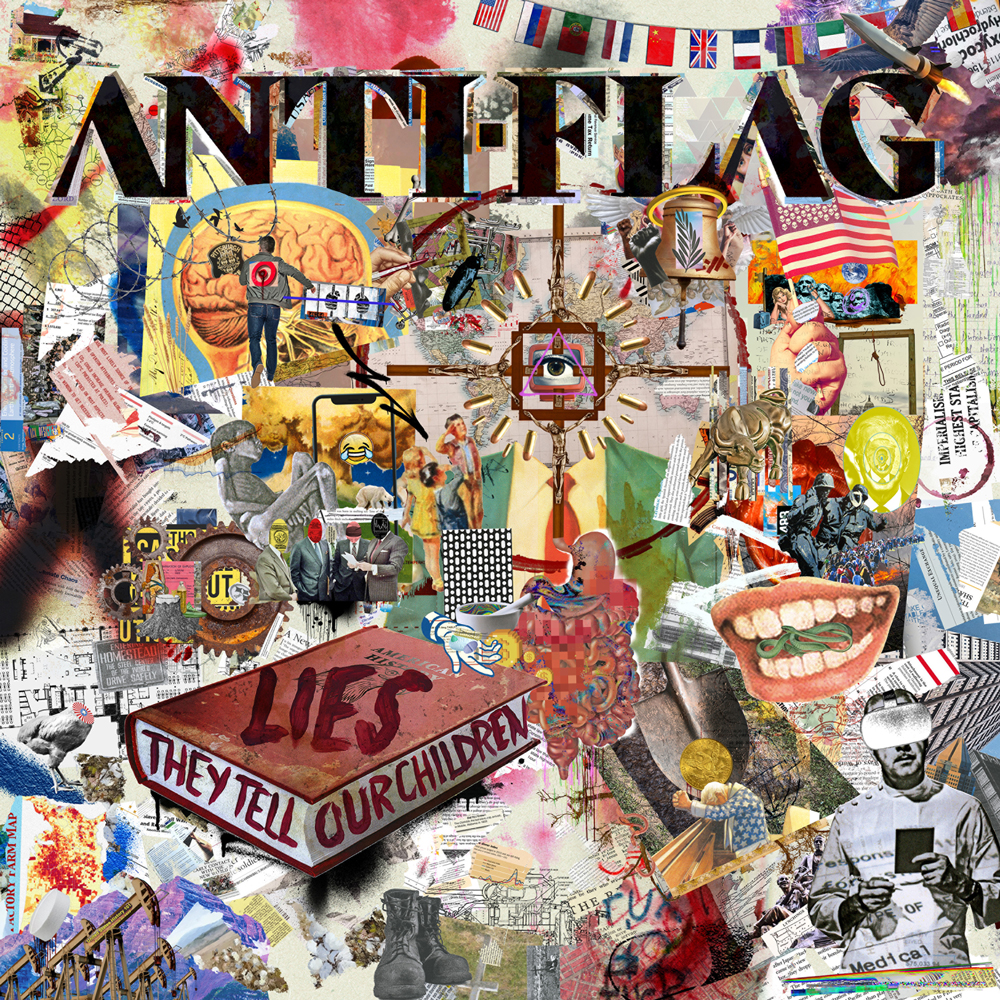 ---
Follow Anti-Flag on their socials…
---
For more punk news check these out…
I'm a punk rock aficionado, martial arts pupil and fair-to-middling student of the Bengali language. I'm also a journalist, writer and editor, specialising in medicine and technology.
Click on Dom's photo for more of his articles