Desperate Measures' second single from their forthcoming album scurries up from the London sewers, with an upcoming release show on 12th May, appropriately to be held at The Water Rats..
New Zealand born, London based rockers Desperate Measures return on May 12th with a banging brand-new single; Back To The Rats. Featuring a blazing duel vocal from frontman Eugene Butcher and guitarist Gaff, the song gets to the root of the bands tight, yet chaotic maelstrom of urgent rock n' roll andhits hard and fast.
"It's about finding yourself amongst chaos without fully realising it, or the consequences at the time," explains Gaff.
Following on from previous single Thinking Of England, Back To The Rats is another taster from the bands' forthcoming debut album, due later this year. Recorded once again with Andy Brook (who has produced, engineered, and toured with the like of Status Quo, Ginger Wildheart, Wonk Unit, and Hayseed Dixie) at The Brook Studios in Wallington, Surrey, between recordings Desperate Measures have been busying themselves with a host of gigs, playing alongside Killing Joke, The Members, Wingmen, The Boys and Spear Of Destiny.
May 5th –  Reading Facebar
May 7th –  Kingston, Fighting Cocks (Matinee show)
May 12th – London, Water Rats
May 27th – Call Of The Wild Festival
Aug 4th – Rebellion Festival
Aug 19th – Corby Unity Fest
Sep 1st – Hope & Anchor
Sep 7th – Tunbridge Wells, The Forum (with UK Subs)
Dec 6th – London, Water Rats (Vive Le Rock X-mess Party)
Follow Desperate Measures on Their Socials:
Need more Punk In Your Life?
New Releases
Grammy-nominated pop punk legends Sum 41 make a boisterous return with 'Landmines', their newest single and first release on Rise Records.
Read More »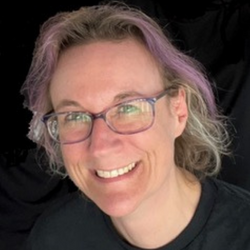 'Usually found jumping around down the front at gigs, I also relish taking photos and videos, singing, speaking with fellow music fans, and asking musicians the questions nobody else does  Writing about my favourite bands and connecting with people who love music too keeps me more-or-less sane  I've worked for over 25 years at a video production company, mainly filming live music events, therefore I have an additional backstage perspective!'