Aussie promotors Chopdog Entertainment opts for postponement to "ensure exceptional future shows."
The promotors of the upcoming T.S.O.L. (True Sounds of Liberty) Australian tour has decided to cancel the anticipated trek down under. The Long Beach punk rock band, which originated in 1978, was initially slated to perform a series of shows in Australia in September of this year.
Chopdog Entertainment, the organising company, issued a statement addressing the cancellation, providing insights into their decision-making process. The statement, released by Luke and Nik from Chopdog Entertainment, expressed their reluctance to resort to the usual cliché of citing "unforeseen circumstances beyond our control" as the reason for the cancellation. Instead, they decided to be transparent about the situation.
According to the statement, ticket sales for T.S.O.L. in Australia were moderate but not at a level that would ensure outstanding shows. Given the band's extensive history and the effort required for them to travel to Australia, the promotors determined that it would not be worthwhile to proceed with sub-par performances. They consulted with Jack and the band, who agreed that it would be best to postpone the tour for another year or two, waiting for a time when the market is less saturated.
Chopdog Entertainment emphasised their commitment to keeping fans informed and avoiding last-minute disappointments. They chose to make the announcement ahead of time, sparing those who may have already made travel arrangements from unnecessary inconvenience. Attendees who purchased tickets will be fully refunded by Moshtix and Oztix, the ticketing platforms.
The promotors expressed their apologies to fans and conveyed gratitude for the ongoing support they receive. They assured the public that they intend to revisit the idea of bringing T.S.O.L. to Australia in the future, expressing hope for a more opportune moment when the conditions are more favorable.
Follow T.S.O.L on Their Socials
Need more Punk In Your Life?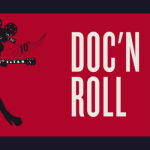 Punk News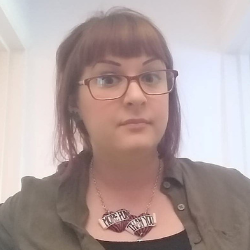 In it's 10th year, the Doc'N Roll Film Festival is celebrating a decade of inspiring, entertaining and vital films about the musicians we love.
Read More »
Punktuation Magazine For All Your Daily Punk News, Features, Interviews, Lifestyle and more!